Vancouver Coastal Health Research Institute is a major player in BC's $260 million health research community.
As the research arm of Vancouver Coastal Health Authority and the clinical health partner of UBC, VCH Research Institute employs over 1,500 personnel engaged in research in seven research centres, three research programs and many evolving research areas. Its annual research revenue is between $80 to 100 million. VCH Research Institute is responsible for ensuring funds are administered in compliance with VCH & UBC Finance Policies and Procedures and adhere to funding agency and accounting policies.
Funding Award by Type
The following charts provide an illustration of the types and amounts of funding awards received by the researcher leaders at VCH Research Institute.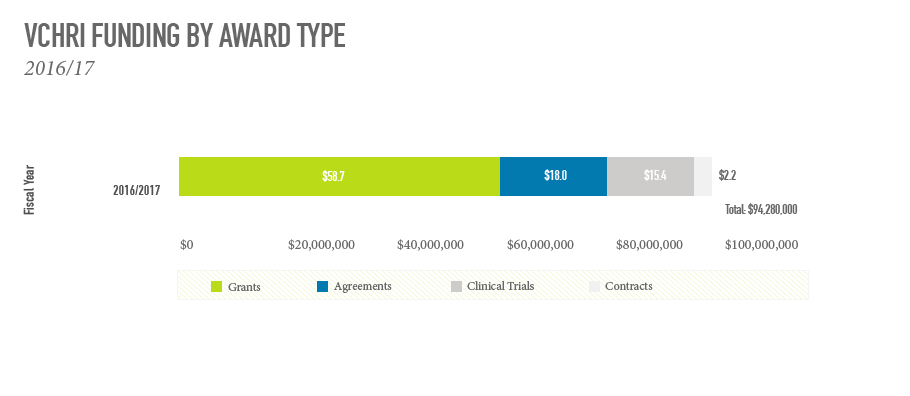 Funding by Health Authority
The following chart identifies the research funding received by VCH Research Institute in 2016/17 in relation to other research enterprises in British Columbia.