Virtual 
Intended Audience
Research Investigators, Trainees, Industry Partners, and Research Partner Organizations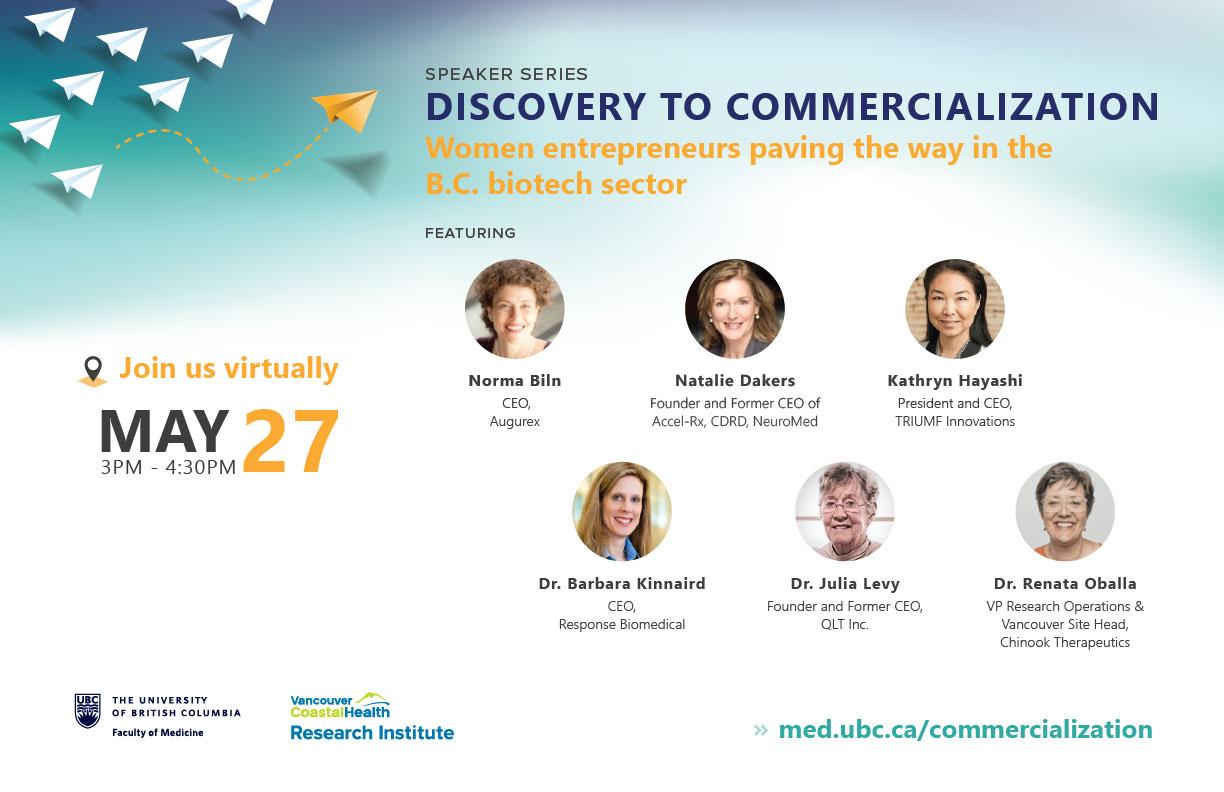 Join us virtually on Thursday, May 27, 2021, for our Discovery to Commercialization Speaker Series. Gain insights and virtually interact with our featured academic and industry leaders to hear about their journey as an entrepreneur, tips for inspiring scientists looking to the biotech industry, and perspective on the future of women in the BC biotech sector.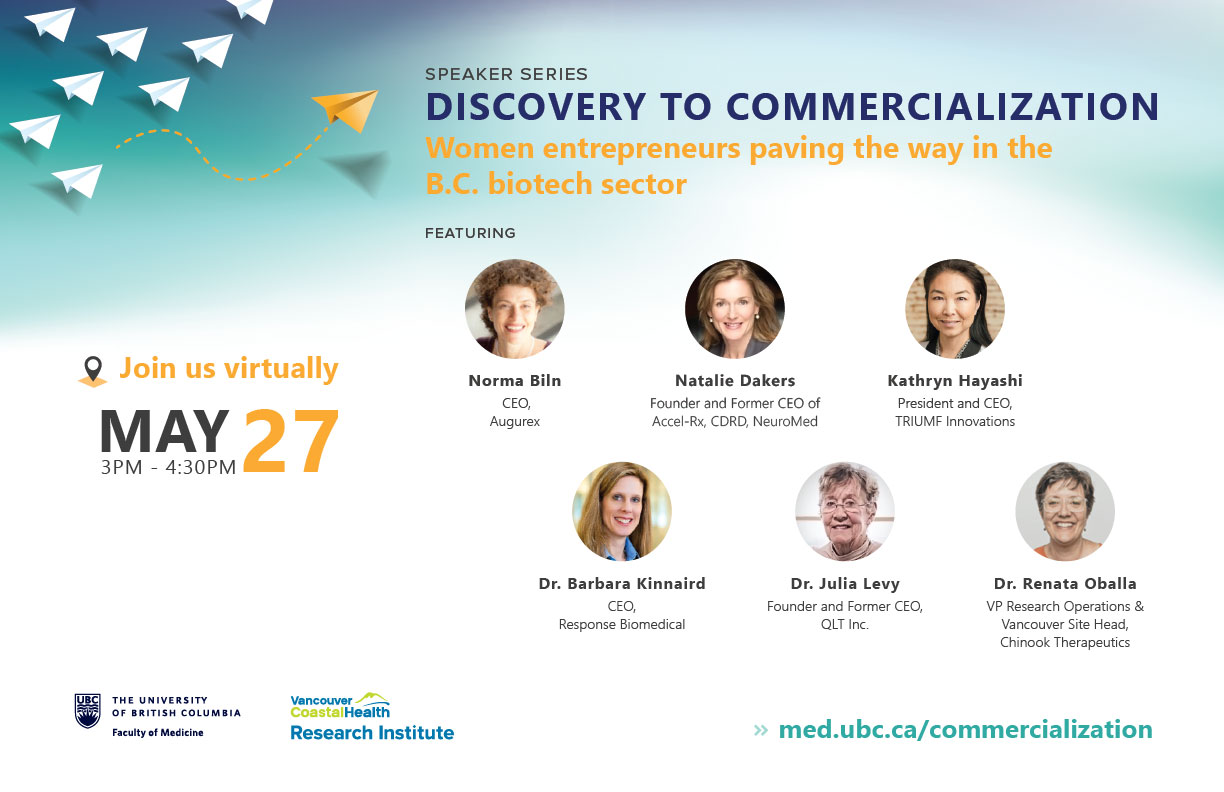 Register on
line.
For more event information and regular updates, please visit: med.ubc.ca/commercialization.
If you have any questions, contact amanda.chisholm@vch.ca or karah.koleszar@ubc.ca.