Meet John – Brain researcher, worldly learner, and just your average Vancouverite in a bicycle helmet.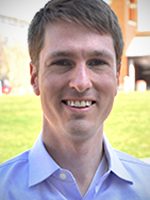 Q: What is your research area of interest? Why are you interested in this type of research?
A: My research interests can be summed up in two questions: (1) What types of experiences bolster cognitive and brain health across the lifespan? (2) What are the cognitive and environmental factors that lead individuals to make choices that promote positive health? The answers to these questions can lead to significant improvements in the quality of life of Canadians. Lifestyle-related diseases, such as obesity, are having increasingly negative impacts on our society. However, this disease burden could be reduced if people engaged more often in positive health behaviors, such as exercising regularly and eating a healthy diet. I also enjoy trying to address these questions as they lie at the interface of several disciplines, and require me to work collaboratively with other specialists.
Q: What has been the proudest moment of your career thus far?
A: My proudest moment was the completion of my dissertation study. For the study, I had children play different types of video games on a Nintendo Wii to determine the impact of cognitively- and/or physically-challenging activities on children's subsequent cognitive functioning. To my knowledge, using video games as an experimental tool to manipulate aspects of children's physical activity had not been done before, so it was high risk but it turned out well. Moreover, the parents of the children involved in the study were engaged in the process, and were excited to learn about the results of the research study.
Q: What's the best work advice you were ever given or would pass on to budding, young researchers?
A: Routinely read research articles and go to research talks outside of your research area—this will help you enrich your own research by incorporating ideas and advances from other disciplines. Related to this, I think that young researchers (including myself) often worry too much about learning every fact about a particular topic at the expense of thinking about big picture questions that extend beyond a narrowly focused research objective. It is important to figure out not only key research questions and approaches to test your theories, but to consider the potential impact of your research in the community and appreciate how the results could be translated into real-world situations.
Q: How do you like to spend your non-working hours?
A: Nothing beats a long bike ride through North and West Van during the summer.
Q: What would you do if you weren't a researcher?
A: As a kid I thought for sure that I was destined to be an engineer. In high school I received a scholarship to study engineering, but a class I was taking in psychology at that same time drew me down a different path. So perhaps, if I hadn't had the opportunity to engage in neuroscience and psychological research, I'd be designing solutions to structural instead of health-oriented problems.
Q: What do you love about living on the West Coast?
A: Two things come to mind. First is the lack of oppressive humidity in the summer that I had growing up in the southeast of the U.S. The second is that Vancouver is much more pedestrian- and cyclist-friendly than previous places I have lived. If I walk into the grocery store with my bike helmet on, it's completely normal and I'm usually not the only one.