Feb 9 2022, 12:00pm – 1:00pm
Virtual
Intended Audience
Investigators, research staff and trainees
Join us for an informative workshop on Good Clinical Practice (GCP). GCP allows researchers to ensure the safety and quality of their clinical trials by focusing on components related to the design, conduct and dissemination of clinical trials. This workshop will provide an overview of what GCP is and how you can ensure that it is implemented into your clinical studies. 
This workshop is part of our VCHRI Research Training Series. This series is designed to support the acquisition of advanced skills, techniques and knowledge, and lead to enhanced practices in the conduct of research.
Learning objectives
In this workshop you will learn:
What is GCP?
How can I implement GCP into my clinical trials?
What are the responsibilities of investigators, coordinators and other research staff to ensure GCP?
About the speaker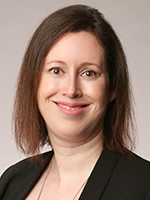 Registrants will receive information on joining the virtual event two days prior to the event date.