VCH Research Team Grants competition is an annual research grant competition in its seventh year running. These grants support VCH staff and clinicians to conduct applied health research projects to improve health care practice at Vancouver Coastal Health.
VCH health care providers partner with experienced researchers who mentor them through the entire research process, from proposal to project completion. All applications are peer-reviewed by a committee of researchers who ensure that funds go toward projects with both an important clinically related question and rigorous research design to support it.
The 2013 Team Grants are funded by VGH & UBC Hospital Foundation, VCH Research Institute and North Shore Health Research Foundation. Past partners have included Richmond Hospital Foundation.
2013 Team Grant Winner
This award was funded by Vancouver Coastal Health Research Institute and North Shore Health Research Fund.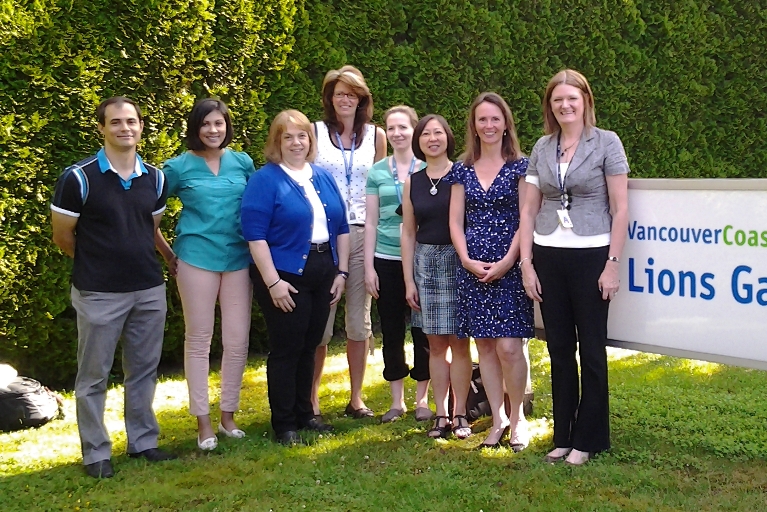 Researcher
Dolores Langford
Co-Investigators: Dr. Alan Baggoo, Sonya Bains, Nancy Cho, Maureen Duggan, Maeve Frost, Jayne Lehn, Steven Longstaff, Dr. Kostas Pangiotopoulos, Dr. Joanie Sims-Gould, Fiona Wright
Dr. Maureen Ashe, Centre for Hip Health and Mobility, UBC Department of Family Practice, Assistant Professor, Department of Family Practice, UBC
Back to the Future: Bridging the Hospital to Home Continuum
Teams from Vancouver Coastal Health and the Centre for Hip Health and Mobility are joining forces to test a support system to help older adults recover after a hip fracture. Breaking a hip can have devastating consequences on mobility and independence.  The first few months after a hip fracture are pivotal in charting the course of recovery, yet this journey can be difficult to navigate. We know that the key to a successful recovery depends on staying active, but older adults and their families have told us that support is needed to stay motivated in the crucial first few months after a hip fracture. This extra support may speed recovery, prevent future falls, or delay the need for supported living.
Our research will test if telephone support is useful to help older adults stay on track with their recovery goals. After hospital discharge, a physiotherapist will call once a week for at least the first three weeks, to work together with the older adult to set walking and activity goals and provide information about recovery. We will compare preliminary results to those who receive usual care after hip fracture. We believe that older adults who work together with a health professional coach will be further ahead in their recovery at four months after their fracture and will feel more supported to continue exercising. After the study, we will interview our participants and health care professionals to see where further improvements can be made. We hope to show that having the right information at the right time coupled with more support makes a difference after hip fracture, improving the ability to remain independent at home and active in the community.
2013 Team Grant Winner
This award was funded by VGH & UBC Hospital Foundation.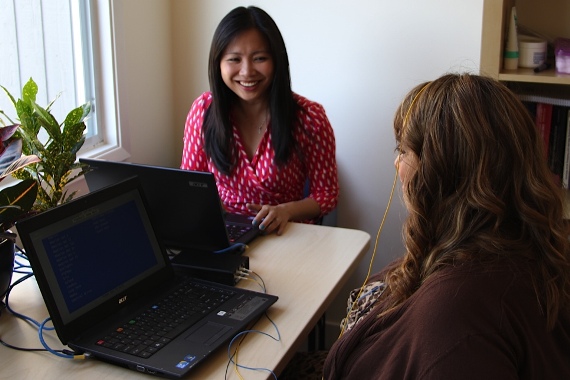 Co-Investigators: Dr. Julia Ting, Susan Grove
Dr. Steven Taylor, UBC Medicine-Faculty of Psychiatry/Behavioural Science, Full Professor
Neurofeedback for Chronic PTSD in Canadian Forces Veterans: A Pilot Study of a Promising New Treatment
The BC Operational Stress Injury (OSI) Clinic will conduct a pilot project to evaluate the efficacy of neurofeedback (NFB) treatment for chronic post-traumatic stress disorder (PTSD) in Canadian Forces (CF) veterans.
PTSD is a common, complex, and often treatment-refractory clinical condition in civilians and military personnel that incurs a substantial burden on the health-care system. There is a pressing need to develop and evaluate new treatments, especially for the most severe (chronic) forms of the disorder. NFB is a form of electroencephalogram-based biofeedback that measures  alpha, beta, theta, delta waveforms and connectivity from specific areas of the brain in real time. It is an intervention that has been successfully applied to a range of clinical conditions including mood and anxiety disorders. However, there is a need for research that focuses on PTSD and veterans.
This pilot project will look at outcomes of NFB treatment on six Canadian Forces veterans. Patients will be assessed before, during and after each phase of the study. After four weeks of baseline assessments, participants will receive up to 20 NFB treatments over a maximum of ten weeks. NFB will enhance a specific range of beta activity and connectivity when activity is below normal ranges. It will diminish theta and high beta connectivity when it is above normal ranges. Participants will receive feedback on their brainwave activity via a DVD movie and sounds on their computer.
We expect to find that the severity of PTSD symptoms will be decreased after a series of up to twenty NFB treatment sessions.
2013 Team Grant Winners
This award was funded by VGH & UBC Hospital Foundation
Co-Investigators: Dr. John Sloan, Dr. Kimberlyn McGrail, Shannon Berg, Lisa Ronald
Dr. Margaret McGregor, UBC Department of Family Practice, Clinical Associate Professor; VCHRI C2E2 & UBC CHSPR, Research Associate
Home care and primary care working together for frail elders; does it improve patient health outcomes?
Our study goal is to assess the effectiveness of collaborative home care and primary health care initiatives within Vancouver Coastal Health (VCH).
Most models of primary medical care are not designed to service functionally frail older adults who are unable to leave their home without assistance. House calls are rare and primary care providers do not work together. Many homebound elders end up experiencing potentially avoidable hospital admissions, resulting in further decline and greater likelihood of re-admission and/or institutionalization. Several initiatives to improve collaboration between home care and primary care have emerged throughout VCH. Home ViVE (Home Visits to Vancouver's Elders) was established in 2008 and was initially composed of two family physicians, a nurse case manager and a program assistant who make regular visits to frail elders in their homes. In 2011, Home ViVE was expanded and similar initiatives were started elsewhere. The common goal of these programs is to reduce unnecessary emergency department (ED) visits and hospital admissions, to avoid/delay residential care admission, to support death at home, and to improve the experience of health care for elders and their caregivers.
Our study questions are:
Do clients enrolled in collaborative home care and primary care have fewer ED visits/hospital admissions after enrollment compared to before, and  compared to clients with a similar level of frailty who are not receiving this care? Are clients enrolled in collaborative home care and primary care more likely to experience a longer time to residential care admission and/or die at home compared to clients who are not receiving this care?