Construction
Please see below for information regarding construction activites affecting at our health/research precinct:
VGH OR Renewal Project
The $102.4-million project jointly funded by VCH, VGH & UBC Hospital Foundation and the BC government will expand the VGH OR suite to the third floor of Jim Pattison Pavilion (JPP) North, directly above the current OR suite. This phase of work will include:
16 state-of-the-art and universally sized ORs
a 40-bed consolidated pre- and post-operative unit
1 new elevator serving JPP 2 and 3 North to optimize patient flow
new equipment and technology, including communication systems to manage activities across two floors of ORs
upgraded infrastructure, including HVAC, electrical and plumbing
storage, administrative spaces and staff lounge and lockers
Expansion will provide VGH 16 ORs in addition to the 21 rooms currently in use on the second floor of JPP North. 
​Demolition in JPPN 3 has begun and VCH is moving ahead with creating construction documents to prepare for construction in 2019. ​See the timeline and milestones​ for more on what's ahead.
​​Phase 1: Expansion
The project is on track to open 16 new ORs on JPPN 3 in early 2021. Demolition began in the summer of 2018. Construction on the new perioperative suite will begin in 2019. The timelines below depict the workstreams and major milestones to September 2019.
2018: Ju​​​​​ne to December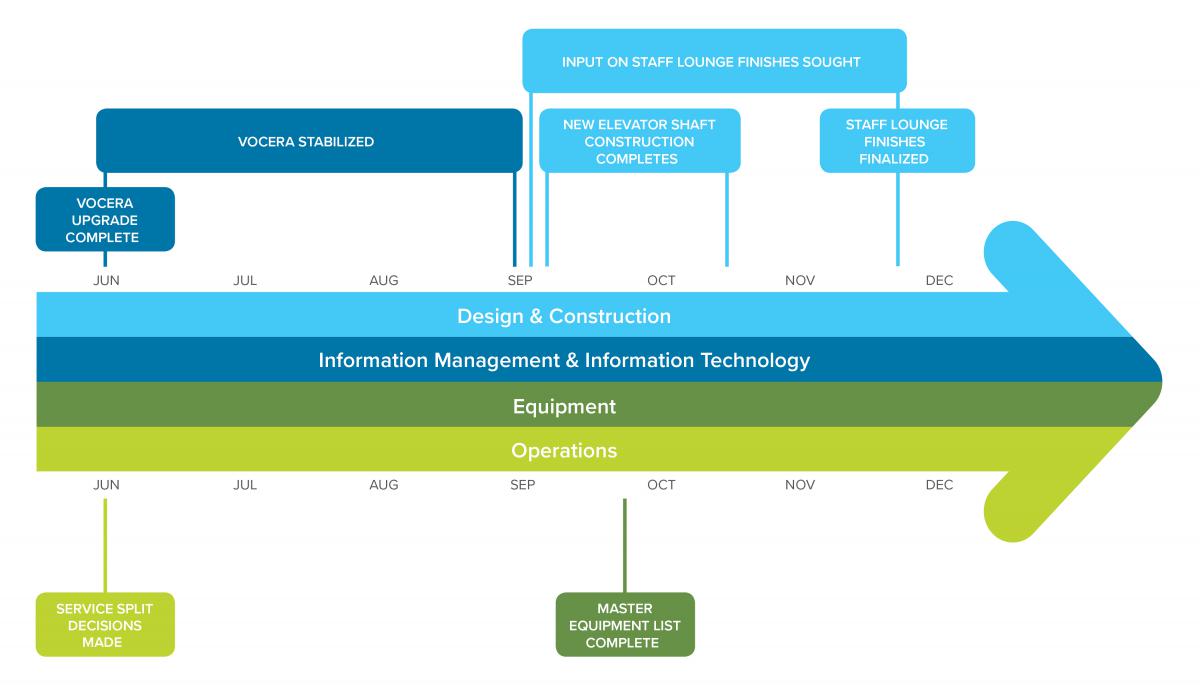 2019: January to Septe​mber​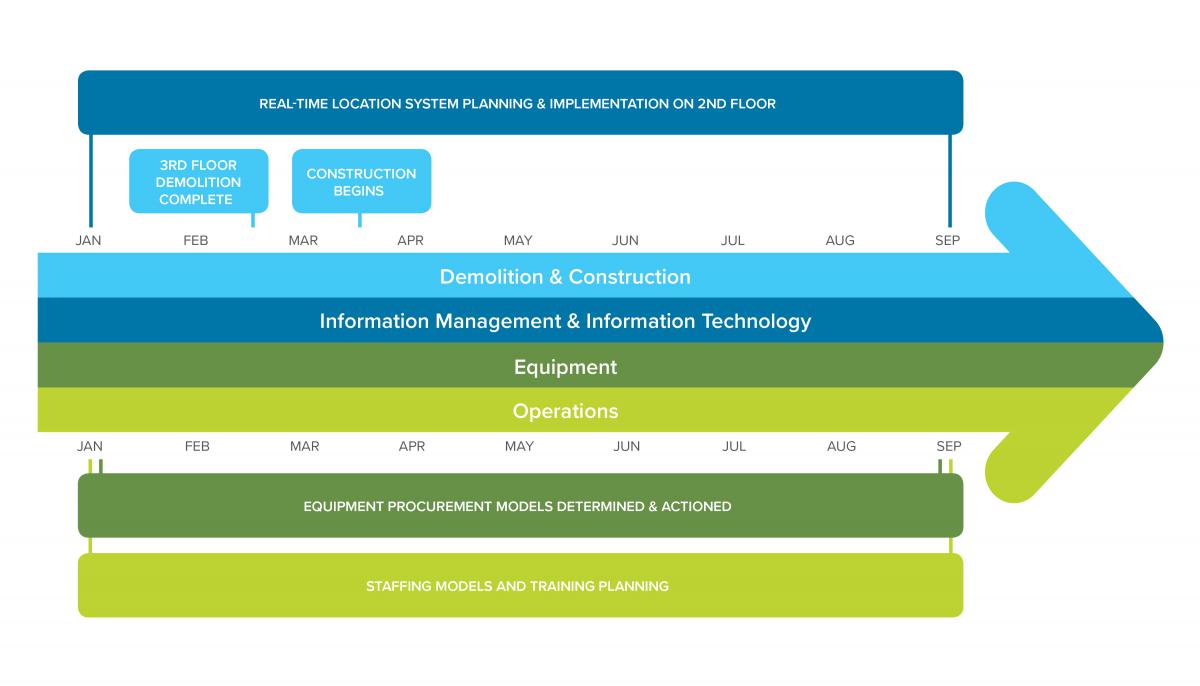 Impacts to Robert H. N. Ho Research Centre occupants:  all pedestrian and vehicle access remains open on Laurel and west 10th.  Flag people will direct traffic for deliveries. You may wish to advise visitors to plan extra time if they are accessing the building by vehicle (particularly on Laurel street).
Requests for Renovation
All requests for renovations to all space within VCH Research Institute must be processed through VCH Research Institution directly.
If you require a renovation please send an e-mail to Karen Donaldson (karen.donaldson@vch.ca) outlining what you need, a justification and timeline for the work, confirmation of funding and any other pertinent details. We will submit the request through VCH Facilities Planning or Maintenance depending on the size and scope of the project.