A $35 million funding commitment from the Heart and Stroke Foundation (HSF) was made and will help advance life-saving research and intervention programs already under way in BC, including the work of Dr. Andrew Krahn, research clinician with VCH Research Institute.
The funding is part of a $300-million national commitment announced today to its newly formed Research Leadership Circle, made up of 19 partner institutions and hospitals. The Research Leadership Circle initiative will accelerate progress in the Heart and Stroke Foundation's goal to reduce the rate of death from heart disease and stroke in Canadians by 25 per cent by 2020.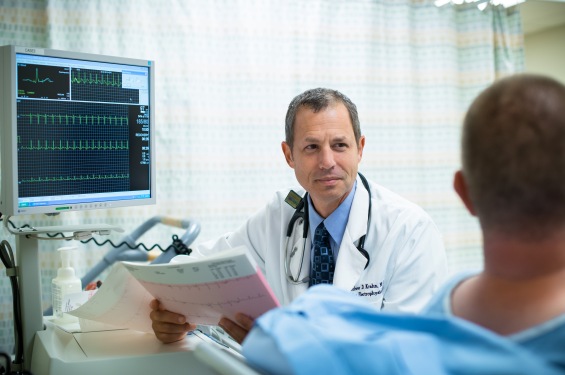 Dr. Krahn has led an HSF-funded study that detected rare genetic conditions that can cause sudden deaths in children and adults. He is now working to establish a clinical network in BC that would identify family members with similar genetic defects. It is estimated that for every individual who has suffered an arrhythmia-related loss of consciousness, four at-risk family members will be detected and referred for prevention and treatment.
Dr.  Krahn is also the Head of the VGH Pacemaker Clinic and Head of the Division of Cardiology with the UBC Faculty of Medicine.