Twenty to 30 per cent of Canada's population lives in rural settings. Health care planners are challenged with providing this population with access to health services.
Through an international collaboration with the University of Sydney, Dr. Jude Kornelsen, co-director of the Centre for Rural Health Research (CRHR), VCH Research Institute, is building knowledge and evidence based policies to improve health outcomes of rural populations through appropriate access to health services.
A key project that has grown through a partnership with Dr. Lesley Barclay, researcher and professor with the University of Sydney, is the Rural Birth Index (RBI). The RBI was first developed by researchers at CRHR in BC and has since been adapted for use in Australia.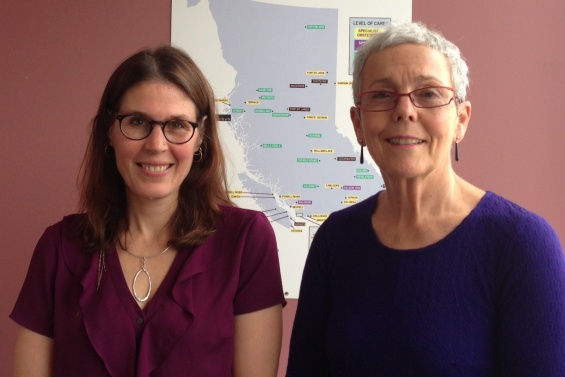 The RBI is used to estimate and predict the appropriate level of maternity services needed for a given rural population. It is based on objective and readily available characteristics of the residents and their physical environment, such as the degree of isolation and proximity to the next available Cesarean section service.
"Outcomes from the RBI help strengthen rural maternity health service planning, improving health in remote communities," says Dr. Kornelsen. "It can be difficult to reopen facilities and services in remote areas and tools like the RBI help policy makers and clinicians make evidence-based decisions about where to plan services."
The model is currently being adapted to understand surgical and emergency department requirements of rural communities.
"Working with counterparts in Canada has been a tremendous opportunity for reciprocal learning," says Dr. Barclay. "Both of our teams value the same mandate – decreasing health disparities in rural and aboriginal populations and meeting access to service needs. This partnership has allowed us to expand our research in ways that would not be possible without the new ideas and perspectives each side brings to this research."
For more information on the Centre for Rural Health Research visit www.crhr.ca.