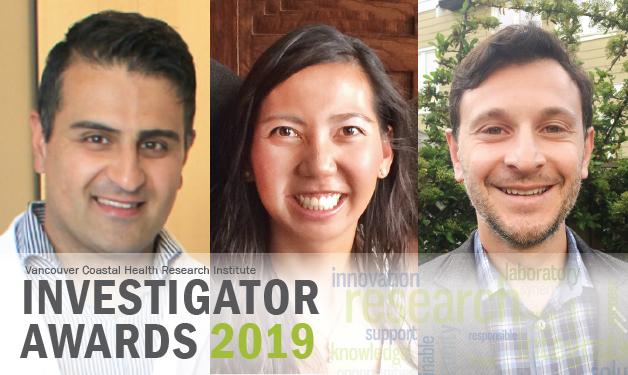 Congratulations to this year's recipients of the Vancouver Coastal Health Research Institute Investigator Awards.
Each year, Vancouver Coastal Health Research Institute (VCHRI) promotes excellence in health research through the annual VCHRI Investigator Awards. These awards recognize outstanding health investigators and support their research efforts through peer-reviewed salary support awards. The awards provide an opportunity for investigators to reduce their clinical practice commitments and build their research capacity to expand the possibilities of improving health research. They are supported by VGH & UBC Hospital Foundation.
The 2019 VCHRI Investigator Awards recipients are: 
Dr. Mypinder Sekhon, intensive care physician at Vancouver General Hospital and clinical assistant professor in the Division of Critical Care Medicine at the University of British Columbia
Dr. Jessica Moe, emergency department physician at Vancouver General Hospital and clinical assistant professor in the Department of Emergency Medicine at the University of British Columbia
Dr. Michael Berger, clinical assistant professor, Division of Physical Medicine and Rehabilitation at the University of British Columbia; Consultant Physiatrist, BC Centre for Complex Nerve Injuries; Investigator, International Collaboration on Repair Discoveries (ICORD)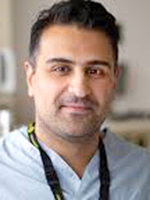 Following cardiac arrest, hypoxic ischemic brain injury (HIBI) is the primary cause of an adverse outcome. While HIBI is caused by low oxygen delivery to the brain, a patient's blood pressure is the main factor determining the delivery of oxygen to the brain.
Current international guidelines recommend maintaining uniform blood pressure targets in all patients but a new brain monitoring technique called neuromonitoring–where microcatheters are inserted into the brain tissue–may allow for a personalized medicine approach that can improve outcomes over the 'one size fits all' standard of care.
"This project incorporates novel brain monitoring techniques that can identify the ideal blood pressure for individual patients after cardiac arrest," says Dr. Mypinder Sekhon. "By doing so, I will be able to develop resuscitation strategies aimed at optimizing oxygen delivery to the injured brain. My ultimate goal is to personalize the critical care management and improve clinical outcomes for cardiac arrest patients."
---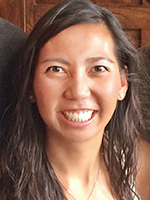 Emergency Department (ED) costs make up a large portion of Canadian healthcare spending—patients who frequently use EDs account for almost 30 per cent of visits. Frequent ED users include many different types of patients, such as individuals with mental health issues, chronic disease co-morbidities or substance use disorders. Of these patients, some could likely have their needs met outside of the ED at a lower cost; however, frequent ED user subgroups are poorly understood.
"This project seeks to characterize risk profiles among frequent ED user subgroups based on clinical features and patterns of presentation, with a particular focus on patients with substance use," says Dr. Jessica Moe. "My goal is to identify patients whose needs could be met more effectively and safely in non-ED settings."
"Our approach will also allow us to develop patient-focused interventions, which will be more likely to address unmet patient needs and decrease individual ED use than a one-size-fits-all solution. Ultimately, our hope is to improve appropriate patient care, to develop sustainable patient-oriented solutions and to save health system costs."
---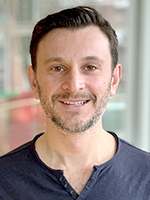 For patients who have suffered a nerve or spinal cord injury, losing arm function could have devastating consequences, with many abilities–such throwing a ball or feeding oneself– potentially lost forever.
Performed by surgeons at the BC Centre for Complex Nerve Injuries, a special surgical technique called nerve transfer has been developed to help reanimate the arm after an injury to the nervous system. Nerve transfer "borrows" an undamaged nerve and plugs it in to a damaged nerve to revive a muscle that has lost its nerve supply. There are reports of patients with paralyzed arms regaining the ability to perform skills necessary for living independently, including feeding oneself, grooming and dressing after nerve transfer. 
"This will be the first research project designed to take an in-depth look at the potential applications and outcomes of nerve transfer in patients with neurological injuries," says Dr. Michael Berger. "The aim of my research is to better understand what happens to the nervous system after an injury and to improve diagnosis and treatment of these injuries."
"Results could help physicians decide which patients will benefit most from surgery, when to perform it and how best to deliver rehabilitation to provide the best chance for return of arm function."