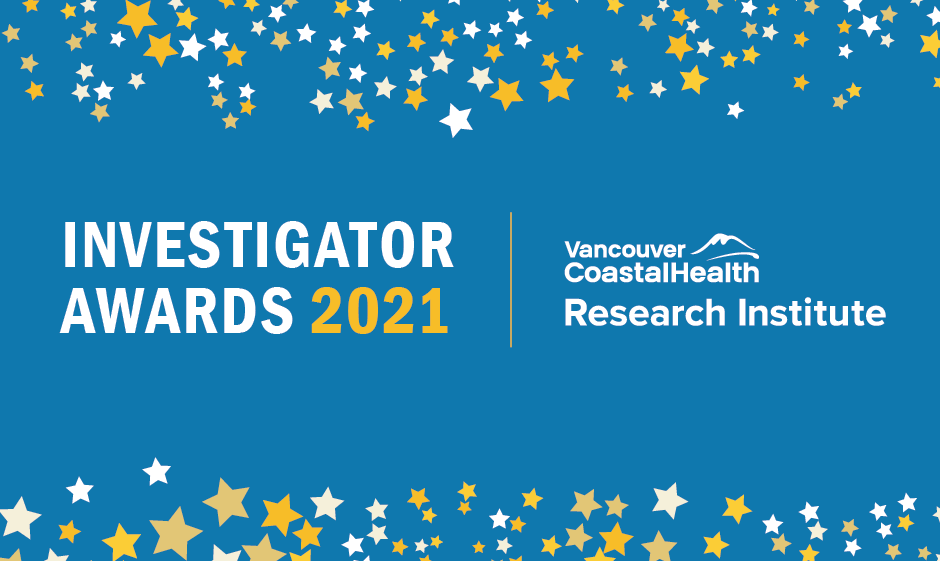 Congratulations to this year's recipients of the Vancouver Coastal Health Research Institute Investigator Awards.
Vancouver Coastal Health Research Institute (VCHRI) facilitates clinician-scientists in their efforts to make new discoveries to improve the health and well-being of patients across their lifespan. Supported by the VGH & UBC Hospital Foundation, the peer-reviewed Investigator Awards provide salary support to leading health research investigators in order to allow them to reduce their clinical commitments and expand their capacity for innovation-driven research that creates new health care knowledge.
The 2021 VCHRI Investigator Awards recipients are: 
Dr. Veronica Hirsch-Reinshagen, assistant professor in the Department of Pathology and Laboratory Medicine at UBC and neuropathologist at VGH 
Dr. Kamyar Keramatian, clinical assistant professor in the Department of Psychiatry at UBC and child and adolescent psychiatrist at VCH
Dr. Christina Luong, clinical assistant professor in the Division of Cardiology at UBC and head of stress echocardiography at VGH
---
Can we use advanced MRI techniques to diagnose the microscopic tissue changes that occur in a patient with traumatic spinal cord injury?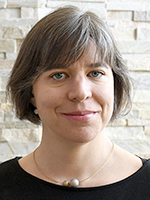 When an individual suffers a traumatic spinal cord injury (tSCI), often due to a fall or car accident, they experience tissue damage that can cause a loss of normal neurological functions. While diagnostic tools may give some idea about the severity of the damage, neither currently used magnetic resonance imaging (MRI) nor the clinical exam of a patient with tSCI are able to give a definite indication of what is happening in the spinal cord or the chances of recovery. 
This project will compare images taken with advanced MRI techniques of various spinal cords that were obtained after the death of patients with tSCI to their corresponding histological tissue sections to help reveal which MRI protocols best detect specific microscopic abnormalities in the tissue. 
"One of the main reasons we cannot accurately predict patient recovery is that we do not know what the changes on an MRI image actually represent in terms of what is going on in the spinal cord tissue," says Dr. Hirsch-Reinshagen. "Understanding how MRI changes relate to histological changes will provide new knowledge about what is actually happening in the spinal cord tissue on these images. This will enable clinicians to better understand how a patient with tSCI will evolve and to what extent the patient may recover." 
Examining these comparisons may help determine which MRI protocols are best used for diagnosing and guiding therapeutics decisions in a patient with tSCI to maximize each individual patient's chances of recovery. 
"We are grateful to the patients and families who so generously donated their tissues for this research. Without them, no advances could be made for the living." 
---
Can a psychoeducational program improve early intervention and result in better health outcomes for adolescents and young adults who are at high risk of developing bipolar disorder?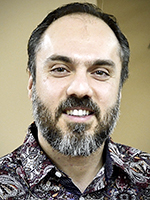 Affecting over two per cent of Canadians1, bipolar disorder (BD) is a lifelong condition characterized by extreme shifts in mood that significantly impact quality of life. BD is typically diagnosed based on a self-reported history of manic or hypomanic symptoms. However, these symptoms are frequently underreported by adolescents and young adults, which can delay an accurate diagnosis and cause negative consequences such as inappropriate or insufficient treatment, more hospitalizations and an increased risk of suicide. These consequences highlight the need for developing better strategies that encourage young people at high risk of developing BD to seek help earlier.
This research project will see the design and implementation of a virtual group psychoeducational program for adolescents and young adults who are at high risk of developing BD. Upon completion of the program, participants will be interviewed to assess if the program helped improve their knowledge of BD, their help-seeking intentions and their resilience. Participants' feedback will be used to improve the BD intervention manual going forward.
"Currently, there is no early intervention service in place at VCH for adolescents and young adults who are at high risk of developing BD," says Dr. Keramatian. "This project can help address this gap."
"Furthermore, by improving individuals' knowledge of BD, reducing self-stigma and enhancing their help seeking intentions, this program could help those with BD receive a more timely diagnosis and the early interventions needed to achieve better health outcomes."
1 Government of Canada, Statistics Canada - Canadian Community Health Survey 2012
---
Can artificial intelligence coupled with ultrasound imaging be used to detect abnormal heart function more rapidly?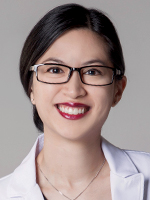 Heart failure is a condition that develops after the heart becomes damaged or weakened, and occurs when the heart is unable to pump blood as well as it should. While heart failure is typically regarded as a chronic condition, once it is diagnosed treatment plans can be made to help patients manage the condition. Early diagnosis can help patients stay out of hospital and live longer.
This project will allow for the development and testing of an artificial intelligence model that can be used to detect abnormal heart muscle motion using cardiac ultrasound data. The resulting application will be a program that works with existing point of care ultrasound devices to provide automatic estimates of heart function and will be tested by physicians as a part of routine clinical visits with patients admitted to hospital with heart failure.
"With this project we want to demonstrate the benefit of artificial intelligence enhanced cardiac ultrasound in the care of hospitalized heart failure patients," says Dr. Luong. "By enabling health care providers to perform cardiac ultrasounds at the bedside with the assistance of artificial intelligence, we could more rapidly identify abnormalities in the heart that can be treated."
"The heart function and wall motion scores that are provided by the application will be compared to those scores reported by the echocardiogram that patients will receive later, but we hypothesize that the artificial intelligence enhanced cardiac ultrasounds will perform with greater than 90 per cent accuracy."