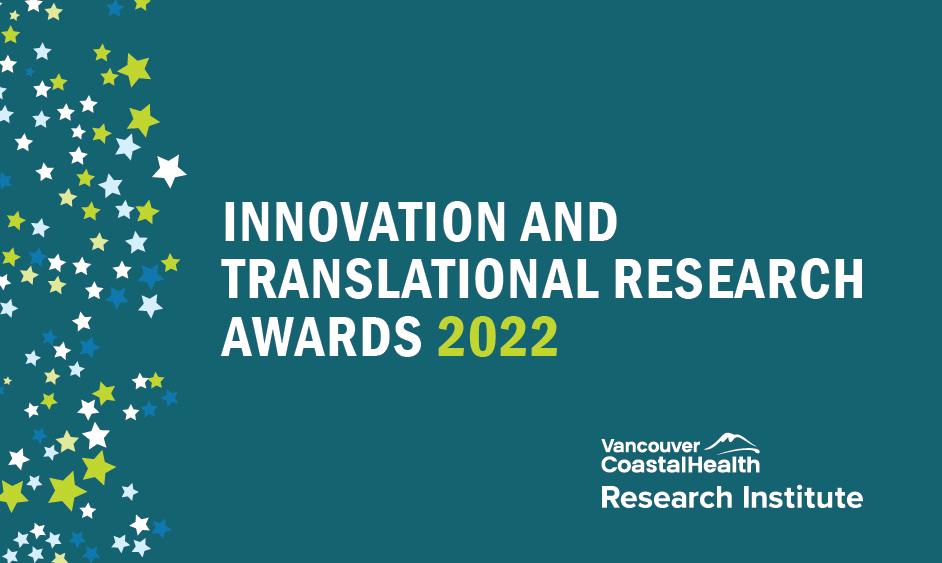 Congratulations to the recipients of the 2022 Innovation and Translational Research Awards.
Taking innovative research from concept to application is critical for improving health care systems and the well-being of patients. VCHRI is proud to support investigators and their groundbreaking health research with the Innovation and Translational Research Awards. This year's recipients are putting new knowledge into practice, implementing research outcomes and turning discoveries into commercial opportunities.
The 2022 Innovation and Translational Research Award recipients are:
---
A new MRI technique to detect and grade prostate cancer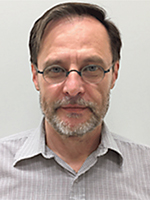 This project will further develop and strengthen the clinical relevance of a novel magnetic resonance imaging (MRI) protocol for prostate cancer detection called the Luminal Water Imaging (LWI) technique. Designed by the research team, LWI measures the amount of water distribution in tissues, such as the prostate. Prior studies have found it to outperform the current clinical standard of multi-parametric MRI with the PI-RADS reporting system. 
The research team aims to significantly shorten the patient MRI scanning and data acquisition time using LWI. The new reporting system they develop could also improve the precision and ease-of-use of this diagnostic imaging technology.
"If successful, our research will provide a more accurate technique for diagnosing and grading prostate cancer in a shorter examination time," says Dr. Kozlowski. "It will facilitate patient risk stratification, which will result in markedly improved patient management and could potentially be used as a screening tool prior to biopsy procedures."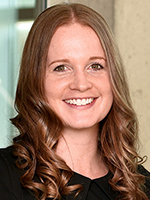 Food systems account for a considerable proportion of greenhouse gas emissions in the health care system and simultaneously present an opportunity to improve patient health and well-being. Research has identified a need to minimize hospital food waste and improve the food's acceptability. Implementing a planetary health diet into hospital food systems that optimizes both human and environmental health has the potential to address both of these challenges. 
This study will investigate how a culturally diverse planetary health diet within an in-patient surgical population at VGH would affect the patient experience, as well as food nutrition, short-term post-operative patient outcomes, food-related greenhouse gas emissions and waste. A novel in-patient menu will be designed according to industry standards for planetary health eating and in-patient nutrition, as well as from patient feedback regarding palatability and cultural needs. Results could provide proof of concept for widespread implementation within Vancouver Coastal Health and beyond. 
"We anticipate that the planetary health diet will lead to improved patient satisfaction and intake, possibly resulting in enhanced nutritional status and clinical outcomes," says Dr. MacNeill. "A minimum of 50 per cent reduction in greenhouse gas emissions compared to the current menu is also expected."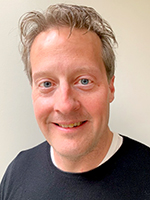 Lipohypertrophy — the formation of lumps of scar tissue or fat under the skin — is the most common type of skin complication after insulin injection therapy in diabetes. It can alter insulin absorption and result in high blood sugar variability. It is also often difficult to detect. On top of this, few clinicians are trained in both bedside ultrasound and diabetes management.
This study will assess the efficacy of a supervised machine learning algorithm developed by the research team to detect lipohypertrophy on portable ultrasound images. It will also test whether injecting insulin into areas without these lesions will show less blood sugar variability on machine learning-interpreted ultrasound images as compared to injecting areas with these lesions.
"Poor blood sugar control is a source of increased morbidity, mortality and health care costs to treat persons with diabetes," says Dr. Madden. "The results of our study could offer a rapid and low-cost method to improve blood sugar control without requiring extensive ultrasound training for diabetes educators."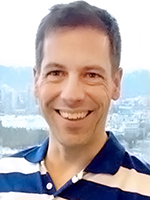 Even with optimal care, injured tendons often heal poorly and slowly. This can lead to persistent symptoms and ongoing impairment in tissue function that curtails a full return to physical activity. Home exercise approaches to optimize healing can present significant challenges in terms of unknown compliance, lack of regular feedback to the patient, unknown exercise load and subjective criteria for progression. 
This study will test the PhysViz tele-rehabilitation system, which utilizes a specific form of exercise — personalized isometric loading with visual biofeedback to receive the correct load/dose — to safely improve tendon function. Key features of PhysViz include real-time load monitoring on a patient's phone (Android or iOS), recording of all loads registered during an exercise session and a web-based portal for the clinician to remotely visualize the patient's recorded loads, track progress and adjust the prescribed dose of exercise.
"The PhysViz system allows clinicians to prescribe a technology-enhanced exercise program to clients, which they can conduct at home rather than in-person," notes Dr. Scott. "The primary goal of our study is to unlock the utility of the PhysViz system by conducting a dose validation study against the clinical gold-standard rehabilitation system (Biodex)."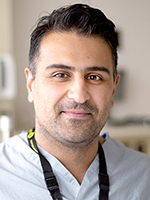 Delayed brain injury remains a significant cause of morbidity among patients who have experienced a brain hemorrhage — a type of stroke from a burst artery in the brain. Diagnosing delayed secondary brain injury currently requires advanced neuroimaging or an examination by an expert neurologist, both of which can be hampered by resource limitations. 
Researchers will test a point-of-care device to measure whether real-time, non-invasive brain injury biomarkers have the potential to screen patients, expedite a diagnosis and help rule out delayed secondary brain injury when a clinical exam or neuroimaging results are indeterminate. 
"There is considerable opportunity to improve upon diagnostic processes and mitigate risk to patients with brain injury," says Dr. Sekhon. "These biomarkers could facilitate the triage of diagnostic and management interventions, as well as improve patient outcomes."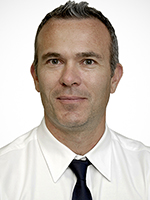 Sepsis is the result of organ failure-related infection in at least one organ system, often leading to admission to a critical care unit for advanced life support measures. In survivors of this serious illness, 30-50 per cent will have a sepsis readmission within the year. Low quality of life, high rates of muscle weakness and activity limitation are listed as the most pressing issues facing sepsis patients after a critical care discharge. Improving the cardio-respiratory function of this patient population could increase their chances of survival and help them resume important activities. 
This study will assess the safety and feasibility of a 10-week aerobic exercise training program for sepsis survivors. Outcome measures will relate to cardio-respiratory function as well as reduced long-term adverse events. 
"This intervention has the potential to revolutionize the lives of sepsis survivors, empowering patients to take back their health through safe, personalized exercise," says Dr. Boyd.