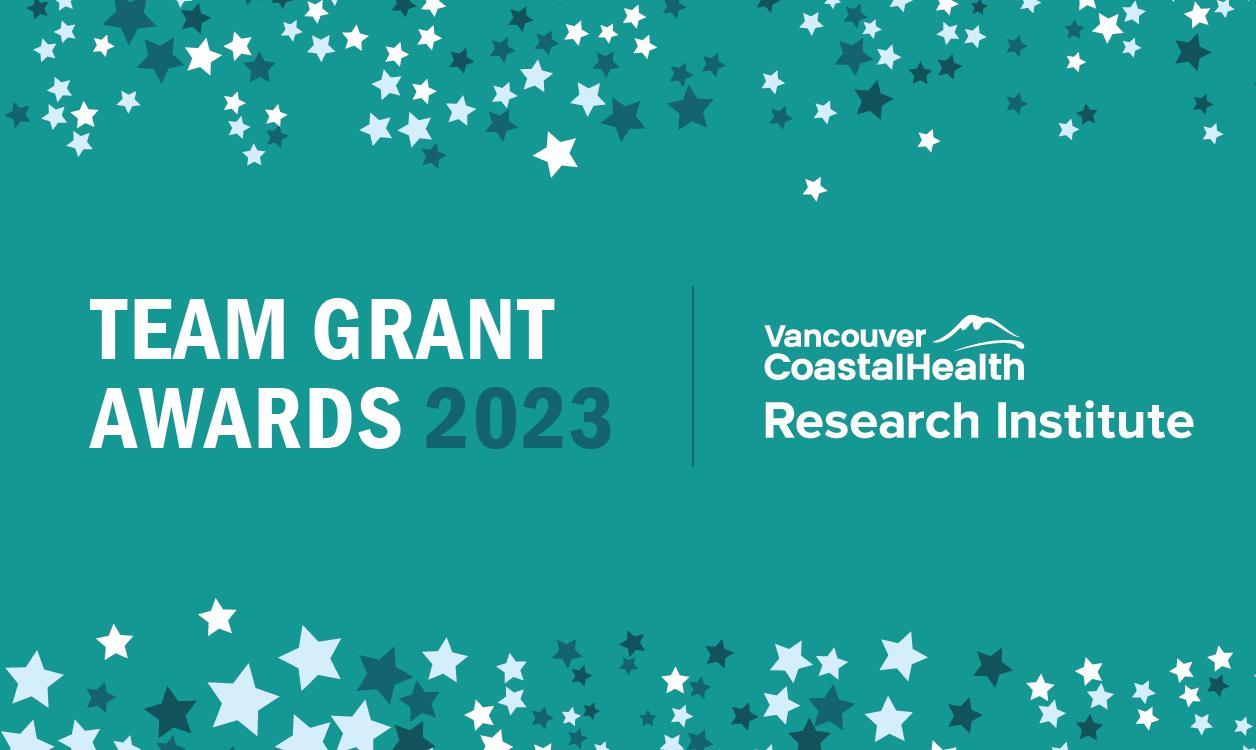 Congratulations to this year's recipients of the Vancouver Coastal Health Research Institute Team Grant Awards!
Vancouver Coastal Health Research Institute (VCHRI) is proud to support research through Team Grant memberships, which enable VCH staff and clinicians to collaborate with experienced investigators to share knowledge and build connections. By supporting practice-based research projects, these grants contribute to the improvement of health care delivery addressing the pressing challenges in health care.
The 2023 VCHRI Team Grant recipients are:
---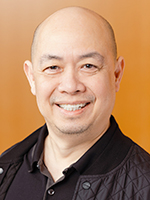 The quality of sleep for older adults is influenced by various factors, including cognition, mood, anxiety, depression and underlying medical comorbidities. Currently, the monitoring of sleep patterns and physical restlessness in acute settings poses challenges. Prolonged sleep disturbances can often lead to functional and cognitive impairments, increasing the need for care. Technology could potentially provide an unobtrusive and effective means of monitoring sleep patterns of older adults.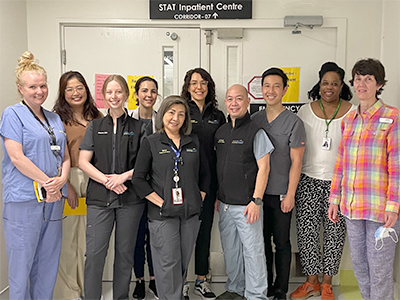 The team aims to explore the feasibility and acceptability of SleepSense® technology in an inpatient specialized geriatric and psychiatric setting. This study will be guided by the Collaborative Action Research framework, ensuring a comprehensive approach. 
"Our team's research will provide valuable insights as to whether a bed sensor can effectively, objectively and feasibly assess the sleep patterns of hospitalized older adults," says Acosta. "The results will reinforce the VCH health care model of collaborative care, ultimately striving for better patient outcomes."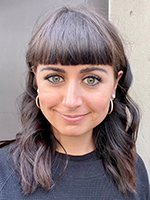 Cognitive impairments and substance use can often act as barriers preventing individuals from fully engaging in and benefiting from health care services. Substance use can negatively affect cognition, while cognitive deficits may increase the risk of developing substance use disorders, creating a cyclical issue. Cognitive rehabilitation, a therapeutic intervention targeting cognitive impairments to improve functional outcomes, has proven effective in various populations with neurological or psychiatric disorders. The Cognitive Assessment and Rehabilitation for Substance Use (CARSU) program provides services to individuals with a history of substance use who are experiencing cognitive skills difficulties. 
This study aims to evaluate the effectiveness and impact of the CARSU program on client and health care outcomes, capturing perspectives from both clients and providers. The study team will utilize a mixed-methods design, combining a program evaluation component with exploratory qualitative methods to capture health care provider perspectives and experiences related to the program.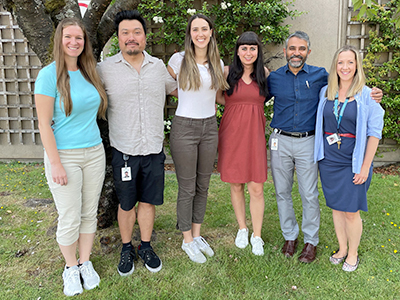 "Findings from our project will not only contribute to program improvements, but also have the potential to influence policy and shape best practice models of service delivery for individuals experiencing cognitive impairments associated with substance use," says Medeiros.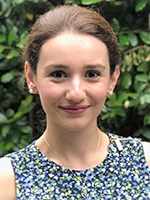 Lung allograft dysfunction is a major complication following lung transplantation, manifesting as acute or chronic dysfunction at different stages post-surgery. Chronic lung allograft dysfunction is the leading cause of mortality beyond the first year following transplantation. Gastroesophageal reflux (GER) and aspiration-induced lung injury have been identified as potential triggers for both acute and chronic lung allograft dysfunction, leading to poor outcomes.
Esophageal motility disorders and GER often coexist with pulmonary involvement, including connective tissue disorders. Many patients with these conditions may require lung transplantation due to the severity of their pulmonary symptoms. However, the clinical literature lacks comprehensive assessments of the optimal reflux testing method for lung transplant recipients. 
The research team will evaluate esophageal function before and after lung transplantation to identify the risk of graft injury, with a specific focus on esophageal dysmotility. The findings will inform the development of a patient-specific treatment algorithm to reduce allograft injury, incorporating pharmacologic options and surgical anti-reflux intervention that can be performed during surgery. By using a GER clinical questionnaire and objective measures, the research team will observe patient outcome measures at one and five years post-transplantation. 
"Our research aims to develop a prediction model that will enhance clinician ability to identify the risk of lung allograft rejection associated with GER and aspiration," says Dr. Moosavi. "The study findings may also provide guidance for surgical interventions, including the decision to perform a surgical anti-reflux procedure, which is not typically performed during lung transplantation."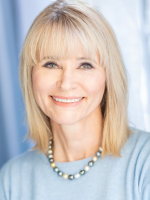 Concussions are the most common reason for emergency room visits among adolescents in North America. When post-concussion symptoms persist beyond two to four weeks, they can lead to serious complications, including adverse mental health outcomes. British Columbia faces limitations in medical resources for concussion management, and research indicates that early psycho-education can significantly improve recovery. To enhance and complement direct medical management, an interactive and personalized psycho-educational website can serve as a cost-effective and easily accessible tool. In collaboration with Vancouver Coastal Health, the GF Strong Adolescent Complex Concussion Clinic team developed "MyGuide Concussion - Teen Edition," the first-ever customizable and interactive concussion self-management website designed specifically for adolescents.
The goal of the study is to evaluate the acceptability, user friendliness and credibility of MyGuide Concussion while identifying potential barriers to its utilization by patients and community stakeholders. This mixed-methods study will recruit adolescents and a parent or caregiver, along with clinicians and community partners, to assess the website's effectiveness. The study results will inform updates to the website based on feedback from patient, clinician and community stakeholders. The team will also collaborate with Doctors of BC, BC-CAN and other organizations to promote the website's widespread adoption.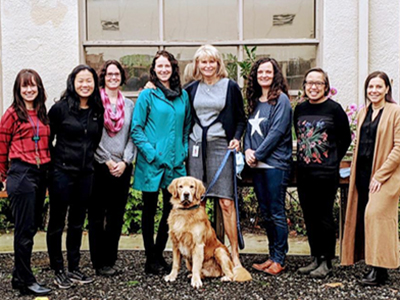 "Our goal is for the website to be officially endorsed as a clinical tool in concussion management by the Provincial Guidelines Committee," says Dr. Purtzki. "Validating and sharing this evidence-based clinical management tool with stakeholders will ensure more equitable access to evidenced-based concussion care, provide front-line clinicians and patients with the latest knowledge, and ultimately enhance the quality of life for teenagers and their families."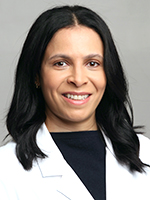 Patients diagnosed with oral cancer often undergo surgical resection followed by adjuvant radiotherapy (aRT). During the initial clinic visit, reconstructive surgeons employ medical imaging and 3D models to explain the diagnosis and treatment options. However, literature reviews reveal that patients often forget or misremember this information due to the complexity and technicality of the content, compounded by factors such as health literacy, language barriers and the stress from receiving a diagnosis. To address the gap in patient education, the research team will collaborate with patients and develop a virtual reality (VR) educational module to better convey their surgical and RT plan.
Experts in head and neck surgery, radiation therapy, radiology and biomedical engineering, alongside patient partners, will work to develop a VR module based on pre-existing technology. Patient partners will ensure the module's accessibility and intuitive nature throughout the development process. The VR module will be tested in a pilot study involving patients undergoing reconstruction surgery and aRT. Participants will engage in two VR sessions, and pre- and post-session surveys will evaluate the usability and effectiveness of the VR module. Survey results will inform further refinement the module in preparation for a Phase 2 study.
"Our project has the potential to improve care and enhance the quality of life for patients with head and neck cancer," says Dr. Sabiq. "By integrating VR into clinical practice, we have the opportunity to significantly improve patient understanding and alleviate their stress related to cancer treatment. This will contribute to equitable care and reduce barrier to accessing information for the diverse population of head and neck cancer patients."
---
Team Grants are made possible with the generous support of the VGH & UBC Hospital Foundation, the Richmond Hospital Foundation and the Transplant Research Foundation of BC in partnership with VCHRI.