Sep 14 2022, 12:00pm – 1:00pm
Virtual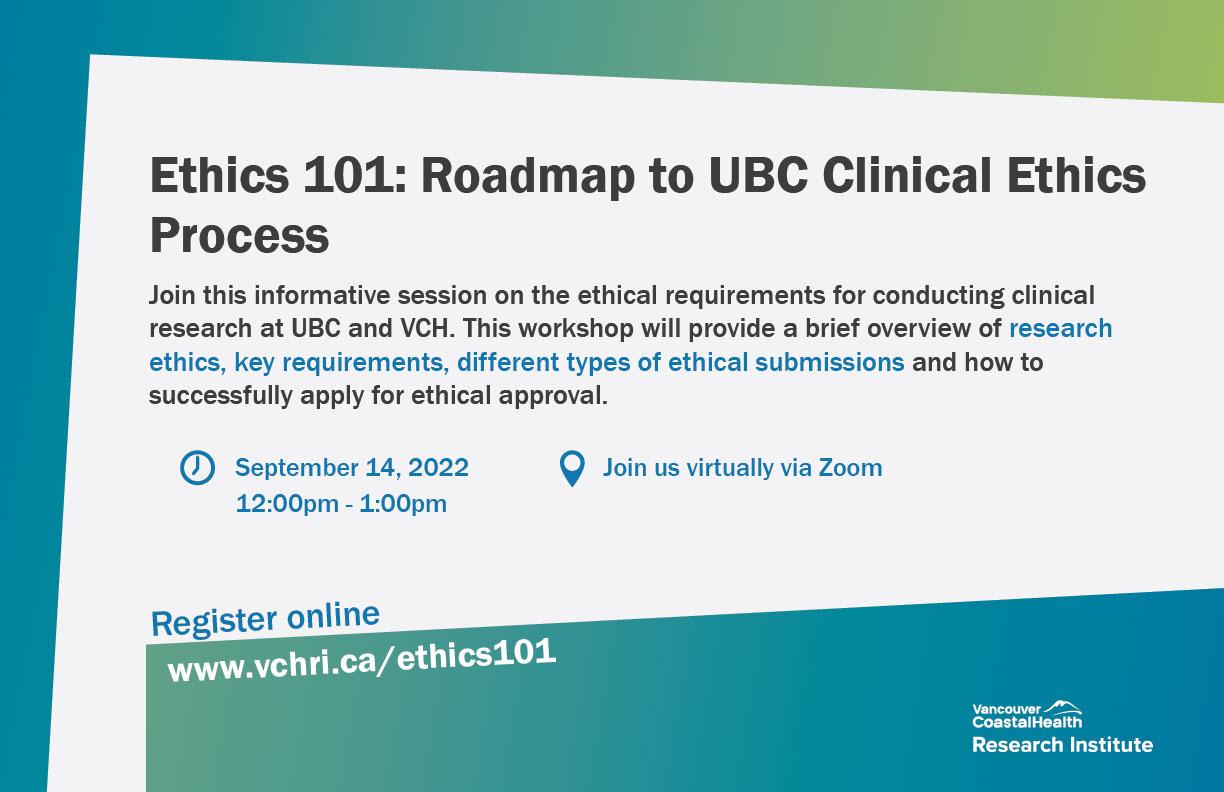 Join us for an informative session on the ethical requirements for conducting clinical research at the University of British Columbia (UBC) and Vancouver Coastal Health. This session will provide a brief overview of research ethics, key requirements, different types of ethical submissions and how to successfully apply for ethical approval. 
This workshop is part of our VCHRI Research Training Series. This series is designed to support the acquisition of advanced skills, techniques and knowledge, and lead to enhanced practices in the conduct of research.
Learning objectives
In this workshop you will learn:
Basics about research ethics
Differences between minimal risk and above minimal risk 
When to apply for behavioural vs clinical ethical approval  
Types of research ethics application forms
What a harmonized research ethics review is
Research ethics training requirements
About the speakers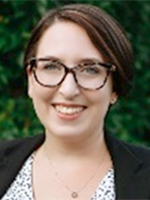 Pia Ganz is the manager of the UBC CREB. She oversees the functioning of the CREB staff and board, monitors ethical review process standards and advises on compliance with ethics policies.
Registrants will receive information on joining the virtual event two days prior to the event date.