Apr 12 2023, 12:00pm – 1:00pm
Virtual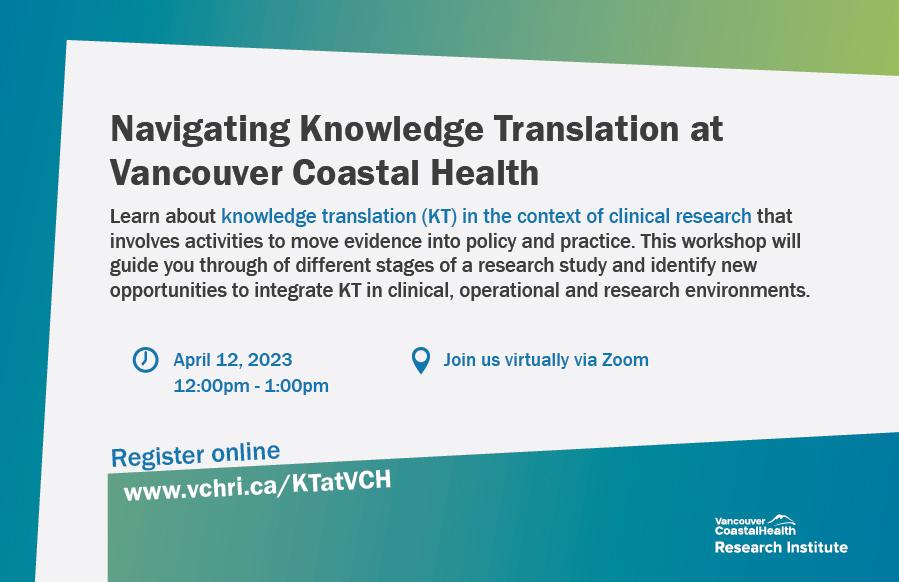 Join us for a workshop on knowledge translation (KT) at Vancouver Coastal Health (VCH). In this session, Sonia Hardern and Eric Liow will offer their lens into navigating and facilitating KT activities within VCH's clinical, operational and research environments. They will provide a general overview of KT and identify the different opportunities to integrate KT throughout the research journey. They will also review resources available to support KT within VCH and highlight important institutional considerations.
This workshop is part of our VCHRI Research Training Series. This series is designed to support the acquisition of advanced skills, techniques and knowledge and lead to enhanced practices in the conduct of research.
Learning objectives 
In this workshop you will learn:
about the different definitions for KT in health care and practice
how to describe different KT activities and approaches for different stages of research
what resources are available to support KT at VCH
About the speakers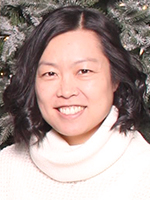 Registrants will receive information on joining the virtual event two days prior to the event date.