Dec 2 2022, 11:30am – 3:00pm
Richmond Hospital Auditorium, 7000 Westminster Hwy, Richmond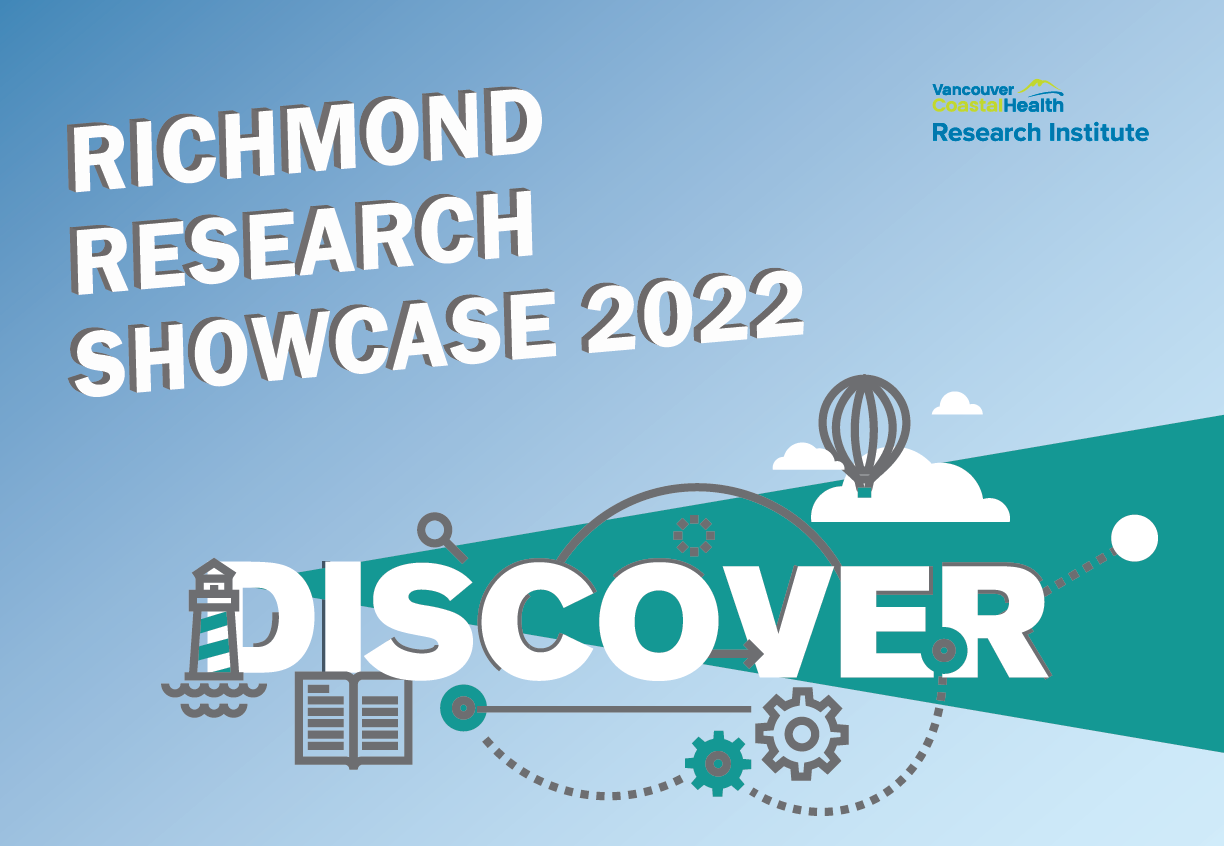 This year-end event will bring VCH-Richmond staff together to celebrate clinical research led by inspiring front-line staff, with a focus on direct and indirect research impact on clinical care.
Lunch, keynote and research presentations (11:30am–1:45pm): Learn about the amazing research currently being conducted in Richmond
Research networking session (2:00–3:00pm): Network with Richmond's research community
All medical, nursing and allied professional staff are invited to attend this event, celebrating research in VCH-Richmond. This is an opportunity to learn, support your colleagues and become inspired by the exciting and impactful research in your (clinical) backyard to help shape future practice in Richmond.
Register to enter a prize draw! For more information, contact Jaashing He at jaashing.he@vch.ca.