Mar 3 2023, 1:00pm – 3:00pm
Paetzold HEC Multi-Purpose Room, Vancouver General Hospital, 899 West 12th Avenue, Vancouver, B.C.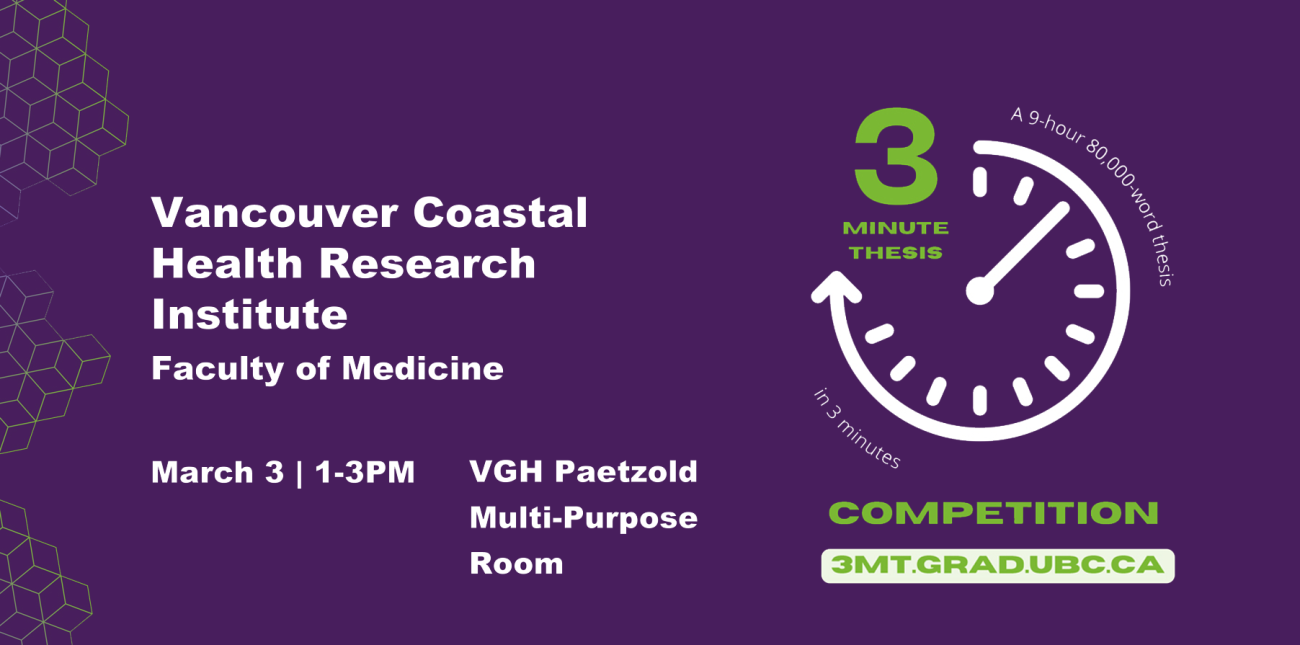 Join us for the VCHRI and UBC Faculty of Medicine Heat of Three Minute Thesis (3MT). 3MT is an academic competition for current graduate students who will have just three minutes to explain the breadth and significance of their research project to a lay audience. Department heats will be held across campus beginning in February, with winners moving on to the UBC-wide semi-finals and finals in mid-March.
The registration deadline for the VCHRI and UBC Heat is Friday, February 17 at 4:00 PM (PST).
Registrants are encouraged to sign up for a 20-minute Personal Presentation Feedback Session with 3MT organizers Jacqui Brinkman and Conny Scheffler. Sign up for a session here.