Conflict with adult children, identity crises, financial hardship, and dealing with past traumas, common issues among older adults.
While most people dream of retiring one day, the reality of retired life for many older adults includes a myriad of later life hardships, such as financial stress, relationship losses, identity crises, social isolation, resurfacing of past traumas, and conflicts with adult children.
A unique group psychotherapy program at Richmond Hospital, part of the Vancouver Coastal Health Research Institute research community, is helping older adults deal with such personal historical and present-day issues causing depression and anxiety.
The Later Life Depression/Anxiety Treatment Program was developed by hospital team members Dr. Ingrid Sochting, a clinical psychologist, and senior occupational therapist Betty Third, who more than a decade ago saw a need for more specialized treatment for older adults.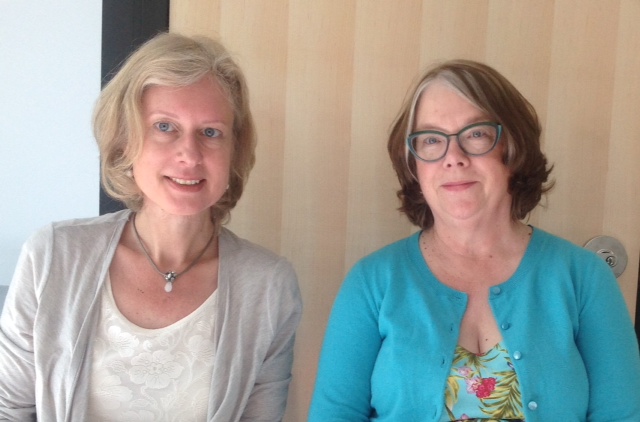 "We noticed in our adult groups for people ages 19 to 65 that the issues of somebody in their early 60s were hugely different from those of someone in their late 20s or 30s," says Third, who specializes in gerontology. "We started thinking about creating a group just for older adults and our research found that there were no programs in the Lower Mainland for this population unless they were cognitively impaired."
"Much of the psychological literature assumed that being older limited one's ability to change ways of thinking. Fortunately those ageist beliefs are being blown out of the water by research proving otherwise," says Dr. Socthing. "We now know that there are certain types of psychotherapy models that are especially well suited for older adults."
Dr. Sochting, Third, and geriatric psychiatrist Dr. Darren Thompson launched the program in 2005 by running two concurrent groups of the best-suited psychotherapy models for older adults: interpersonal group therapy on one day followed by cognitive behavioural therapy (CBT) the following day. The groups are closed and require a commitment of one-and-a-half hours each, equaling three hours per week for 16 weeks.
The interpersonal therapy group functions as a micro-community, giving participants the opportunity to break social isolation, be validated, and realize that other people are experiencing similar problems. Group members can role model more adaptive behaviours and communication styles, allowing them to learn from each other.
The CBT group teaches skills and strategies to overcome symptoms and has a psycho-educational component about where depression and anxiety come from. The group challenges cognitive distortions such as the illogical and negative thinking, and includes developing a problem list and weekly goal setting.
Feeling empowered in later life
Measured outcomes of the Later Life program show that group therapy decreases depression and anxiety, improving participants' lives. 
"Obviously, their real-world problems don't disappear, however, our participants tell us repeatedly that they're seeing a change in their mental outlook: the way they think about themselves, others, and their future," says Dr. Socthing.
"They feel empowered with new tools and strategies and are able to challenge their thinking when it becomes overly self-critical or overly-pessimistic."
Such was the experience of group participant Kim*. At the age of 69, Kim found herself not wanting to go out and lacking energy.  Her psychologist suggested she be referred to the Later Life group, which she has been attending since March.
"It's really helped. I think it's changed my outlook on things," says Kim. "I look forward to things now, where I didn't before. Sometimes it was hard to go because I'm quite shy, but they really got me talking."
Participants often express relief at simply being able to talk openly about their issues, having been told all their lives not to air their 'dirty laundry'.
"They say, 'I cannot talk like this at home or with friends, I can't even talk like this in my faith community'," says Dr. Sochting.
The Later Life program is accessible only to Richmond residents and requires a referral from a physician.
"We're seeing local, national and international interest in our program, with people eager to replicate it. We're doing whatever we can to share our information," says Dr. Sochting, who, with her colleagues, has had treatment outcome research published in the International Journal of Group Psychotherapy. "We'd love to see other people have success building their own similar programs, especially in places with a growing older adult population. It works for patients but it also works for health care systems as it helps more patients using fewer resources."
 
*Name has been changed to protect patient anonymity.