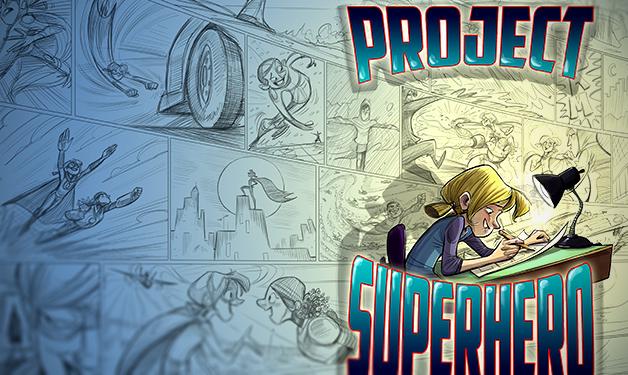 Researcher's work of fiction sneaks in lessons of science and determination.
Vancouver Coastal Health Research Institute and Island Health Authority researcher Dr. E. Paul Zehr is taking knowledge translation to a whole new level, using pop culture superheroes to make life sciences understandable and exciting for young minds.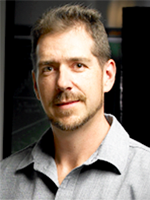 Dr. Zehr, a principal investigator with ICORD and professor at the University of Victoria, recently published his third book, Project Superhero. Similar to his first two books, Becoming Batman: The Possibility of a Superhero (2008) and Inventing Iron Man: The Possibility of a Human Machine (2011), Project Superhero demonstrates Dr. Zehr's extensive knowledge of, and love for, the interface between science and technology and his desire to make information about the human body, neuroscience, and kinesiology accessible and interesting. 
"Even though our society is increasingly dependent on science and technology, scientific literacy, particularly around life sciences such as biology, physiology, and neuroscience, is really rather low," says Dr. Zehr.
"I realized a number of years ago that it's not enough, for my own personal motivation, just to generate knowledge by publishing academic papers. I want to make more of a difference and I want to make sure I'm doing as much as I can to actually get information out to people at all kinds of levels."
Through his books, Dr. Zehr has found a way to blend his professional research focus at ICORD on how the human nervous system controls movement into writing that becomes a basic life sciences learning opportunity for readers from all educational backgrounds. 
Project Superhero is Dr. Zehr's first foray into writing specifically for a younger audience – tween girls in particular.
"While the main point of the book was to get tween girls interested in science, it turned more into a book about female empowerment," explains Dr. Zehr.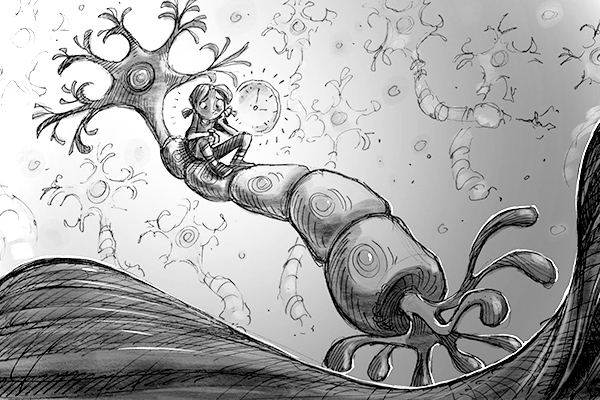 Project Superhero is centered around eighth grader Jessie, who loves comic books, science, and writing, and has to tackle a year-long school project about what makes heroes and why people are so interested in them. Jessie's diary entries and illustrations bring the reader into her world as she explores the science and mechanics of superheroes' strengths and accomplishments through correspondence and conversations with friends, teachers, and experts.
"Who knows how many kids will learn from this book," says Dr. Zehr. "I think it's worth it if it's even just one kid."
Middle ground hypothesis
Besides writing his own books, Dr. Zehr also helps other researchers communicate better with audiences by encouraging them to find and take the 'middle ground'.
"One of the things that I believe very strongly when it comes to translating research or communicating knowledge is: you need to understand your audience," says Dr. Zehr. "Too many times I've seen people take a very myopic view in just trying to tell their audience something without considering first, 'What is the societal context of this person? What's the best way to package this content so my basic message gets to them'," explains Dr. Zehr. "The middle ground hypothesis suggests that we should take the middle ground, a place that's accessible to more people, to really reach wider audiences."
Dr. Zehr was inspired to improve scientific literacy after watching an infomercial that was manipulating basic knowledge about human physiology and providing incorrect information in order to sell an unnecessary product.
"Instead of telling myself that people should know better, I thought, 'Why should we expect people to know that, or know how their bodies work?'," says Dr. Zehr. 
"And I thought, I'd like to come up with ways to stem that tide. I'm fighting the good fight by translating information about basic science, applied science, and biomedical research into terms that are easily digestible and that people can truly understand."