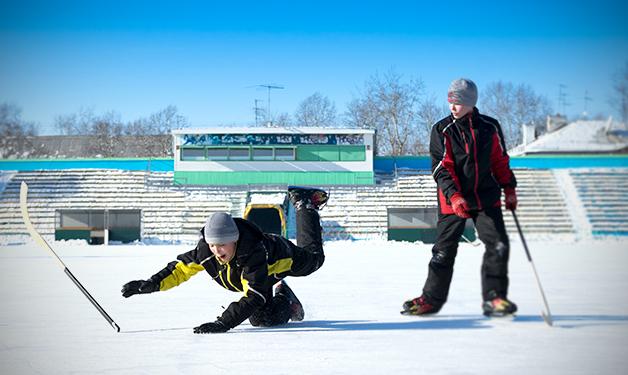 First study looking at adolescent brain at rest.
Young athletes who experience concussions may need to wait longer than currently recommended before getting 'back in the game' because of the unique brain developmental stage of adolescence, according to new study findings from the Djavad Mowafaghian Centre for Brain Health (DMCBH) – a Vancouver Coastal Health Research Institute centre. The study, published in the Journal of Neurotrauma, shows that current adult-based standards for assessing the effects of concussions and length of time to recovery may be inadequate for adolescents.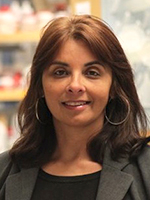 "We know that adolescents take longer to recover than adults but we have no objective guidelines to decide when a concussed teen is ready to get back in the game," says lead author Dr. Naznin Virji-Babul, neuroscientist affiliated with the DMCBH and assistant professor in the Department of Physical Therapy in UBC's Faculty of medicine.
"The problem is that if teens actually take longer to recover and they go back to sports like soccer or hockey too soon, their chances of getting reinjured are very high because their brain is still in a vulnerable state."
Dr. Virji-Babul embarked on this study because there are currently no objective, measurable, cost-efficient tools that can show when or what exactly happens to an adolescent's brain after a concussion or when the brain has recovered.
Using electroencephalography (EEG), the brain activity of adolescents who'd had a concussion was recorded. Although the researchers did not see changes in the overall structure of how the brain is organized, they observed changes in local areas within the brain, specifically in the dorsal prefrontal cortex, which controls executive function, such as working memory, abstract reasoning, and planning and is particularly important in the teenage years as it develops. They found that connectivity in the brain was still increased two to three months after the concussion.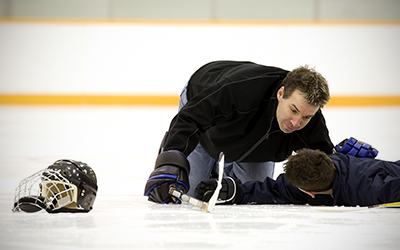 "I thought most likely there would be a decrease in activity, but it seem as though this increase means that the brain is having to work a lot harder in order to be able to do the same things it did prior to the concussion," she explains. "It's definitely taking longer than the two to 10 days that it normally takes adults to recover."
First study to look at adolescent brain at rest after concussion
Dr. Virji-Babul's interest in examining the brain during inactivity comes from discoveries over the past few years that there exist rhythms in the brain at rest that tell us how it is organized.
"I was also interested in finding out if there's a way we could look at brain activity without having the kids do something because I didn't want their performance nervousness to interfere with how they did a task, or if they got bored, or they weren't motivated," she explains. "It's sometimes hard to get 16-year olds to perform a task consistently."
Dr. Virji-Babul concurrently used a more expensive functional MRI (FMRI) approach to measure changes in the brain due to concussion and recovery. Results from that study are forthcoming and show too that after concussion, there are changes in the same functional network as detected by the EEG. 
"We're now just starting a study to scan these kids at one month, three month, six months, and one year," says Dr. Virji-Babul. "We're going to track them for over a year and see what exactly is happening and how are they recovering."