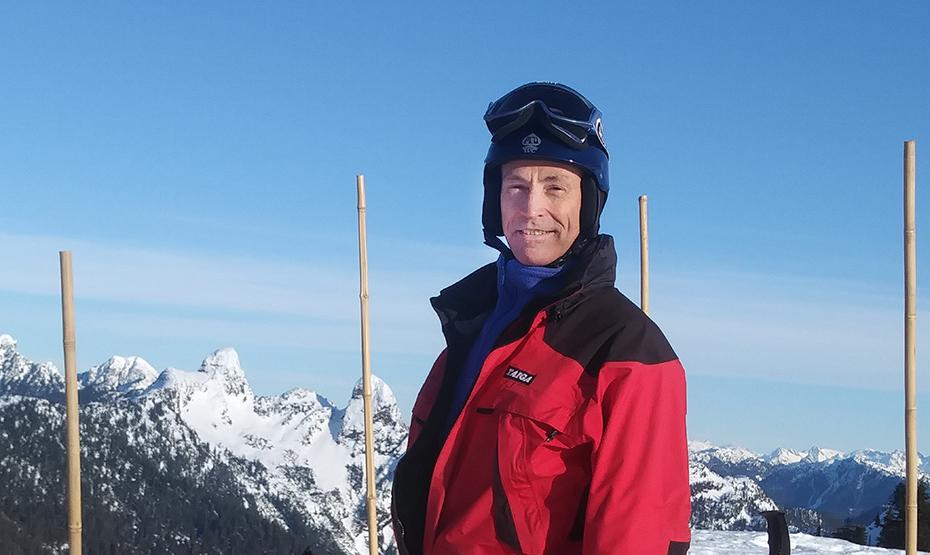 "I say yes to participating because I'd like to help other people coming down this path behind me to have a better experience."

– Kevin Reinelt, Port Coquitlam
A year and a half ago, Kevin Reinelt, a 60-year-old martial arts instructor from Port Coquitlam, was afraid of losing his livelihood due to worsening osteoarthritis in his hips. "I was in constant pain. Moving is how I make my living and I could barely walk properly. I couldn't even get on my motorbike."
Reinelt says hip replacement became his only option. When researchers asked if he would participate in a study to help design online delivery of prehabilitation education, he didn't hesitate. "I'm an engineer by training, so I understand how scientific research works. If it can help someone else down the line and improve our knowledge base, then why not?"
"Good prehab education reduces anxiety and improves outcomes for patients. In the case of hip and knee, prehab education can actually alleviate some symptoms and delay people's need for surgery."
Prehab education begins well before surgery. Study lead, Vancouver Coastal Health Research Institute scientist Dr. Bill Miller, explains why good prehab education is important. "It's proactive not reactive. It helps people get in good physical shape so they can recover faster. And it informs them about nutrition, and how to properly prepare their homes for when they return post-surgery."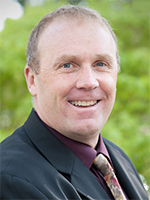 Reinelt, like most hip replacement patients, received a booklet and attended an information session before his surgery. He also had several friends and colleagues who had been through the procedure and given him advice. Even so, he ran into unexpected complications post-surgery. "I had significant and sudden swelling and ended up back in the hospital. I didn't know that was something to be expected." 
Reinelt's feedback, provided through a focus group and in-person interview, helped Miller and postdoctoral fellow Dr. Somayyeh Mohammadi identify gaps in current prehab education in the first phase of their study. In phase two of their study, they attempted to fill those gaps through a new eHealth tool called the Hip Health Information Project (HHIP).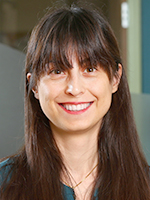 Mohammadi, who designed the HHIP eHealth tool, says it is intended to complement in-person sessions. "Many people have questions that come up after their initial information session. Having an online tool helps them get the answers they need, when they need them. It will also help their caregivers to access that information at any time."
The tool offers information on everything from pain management to home safety and exercise. 
Personal experience propels research
It was Miller's own experience with hip replacement in 2015 that prompted the study. Like Reinelt, he too was living in pain. And even though he's a trained occupational therapist, he found the prehab education lacking. "As a patient, I felt unprepared. I had created rehab programs for hip and knee replacement in the late 1980s and the basic education hadn't changed." 
For example, Miller struggled to find home equipment like special raised toilet seats. The ones he was provided didn't fit his toilet properly and could have resulted in a fall. "I knew I needed better equipment, and my wife, who is also an occupational therapist, was able to help me. But what if I was an older patient, who didn't have the training I have?" After he recovered, Miller committed to improving the prehab process for others. 
"Using eHealth improves accessibility and convenience. Patients and caregivers can access information on their own time and at their own pace."
Miller has partnered with Wendy Watson and other therapists at the Osteoarthritis Service Integration System (OASIS), who are also keen to see improvements. OASIS has been integral since the project conception, assisting with everything from designing and conducting the research to creating how-to videos to embed in the HHIP tool.
As for Reinelt, he is pleased he could play a part. After a successful surgery, he is back in the martial arts studio.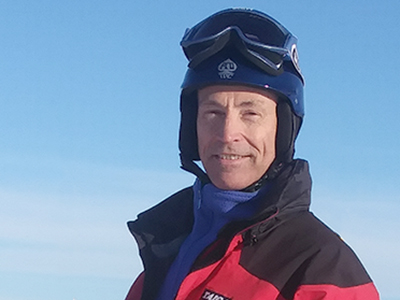 Reinelt is part of a growing percentage of younger patients, who have possibly accelerated osteoarthritis through activity over a lifetime. Given that the number of hip replacement surgeries—along with wait times—increases each year, researchers believe the HHIP eHealth tool will be an effective and convenient way to reach more people and improve outcomes. 
Recruitment for the third phase of the study— a randomized clinical trial to assess the feasibility of the study protocol and to refine the HHIP tool with patients preparing for surgery—is going to start in October 2019. Visit the study page for more information.
THIS IS ONE PATIENT'S STORY OF PARTICIPATING IN A CLINICAL TRIAL. YOUR EXPERIENCE MAY DIFFER. LEARN MORE ABOUT CLINICAL TRIALS BEFORE PARTICIPATING.