Jun 8 2022, 12:00pm – 1:00pm
Virtual
Intended Audience
Investigators, research staff and trainees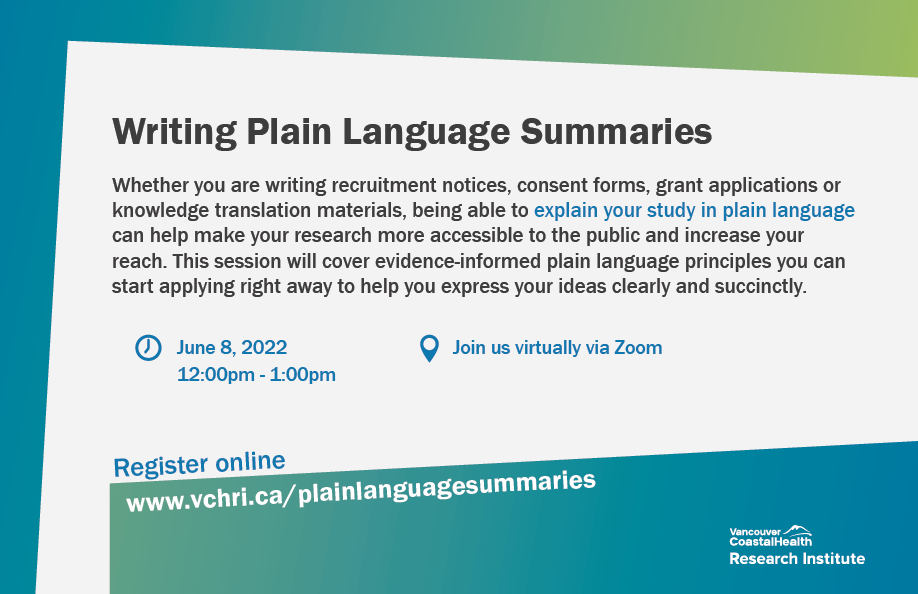 Whether you are writing recruitment notices, consent forms, grant applications or knowledge translation materials, being able to explain your study in plain language can help make your research more accessible to the public and increase your reach. This session will cover evidence-informed plain language principles you can start applying right away to help you express your ideas clearly and succinctly.
This workshop is part of our VCHRI Research Training Series. This series is designed to support the acquisition of advanced skills, techniques and knowledge, and lead to enhanced practices in the conduct of research.
Learning objectives 
In this workshop, you will learn:
What plain language is and is not
How to identify problems that can make communication confusing or frustrating
How to apply common plain language techniques to make your summaries easier to understand
About the speaker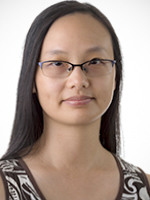 Registrants will receive information on joining the virtual event two days prior to the event date.