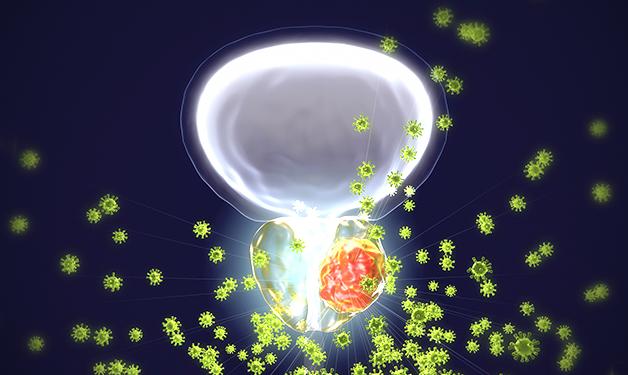 A new research core will help scientists tackle some of the most complex prostate cancers.
One in seven Canadian men will receive a diagnosis of prostate cancer at some point during their lifetimes. A protein bioengineering core of specialists and equipment being established at the Vancouver Prostate Centre (VPC) could open the door to new treatment avenues for men with the deadliest forms of the disease. 
"We are expanding our bench-to-bedside research pipeline," says Vancouver Coastal Health Research Institute researcher, Dr. Nada Lallous. "We will be working with challenging cancers at the new protein bioengineering core, particularly ones that have not previously been investigated, in order to find new cancer treatments."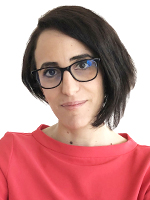 Lallous will work in collaboration with research teams at VPC and UBC to establish the core and advance the research program.  
"Our new protein bioengineering core will increase the throughput and accuracy of our drug discovery research pipeline," explains Lallous. "The VPC genomics group identifies important prostate cancer drivers and our experts in the computer-aided drug design group will then find molecules predicted to eliminate their function. The new core will express and purify those drivers and then validate their specificity. Molecules that show the greatest potential are then sent to UBC for structural analysis".  
"This helps the VPC team create the most effective molecule, which could then go on to clinical trials, and eventually become treatments for patients."
Lallous's background prepared her for the collaboration and cross-departmental work she is doing to establish the core. Originally from Lebanon, she pursued her master's and PhD studies in structural biochemistry and biophysics in Strasbourg, France, followed by a postdoctoral fellowship at the Spanish National Cancer Research Centre in Madrid, Spain.
Arriving at VPC in 2012, she jumped straight into research projects designed to find novel therapies for treatment-resistant prostate cancers. This work put her in touch with several different research teams at VPC and UBC, and propelled her into her current initiative: establishing the protein bioengineering core.
Protein bioengineering core could lead to greater oversight and efficiency
Tests scheduled to be completed at the new core are currently outsourced at a hefty price. Doing the same work in-house at VPC would be more cost-effective, notes Lallous, and would also give researchers more flexibility and oversight to validate and optimize their work.
"To prove that a treatment works, we often need to validate its action from multiple angles. The new core will give us more options to do that." 
"This is really advantageous for our work, as it gives us more flexibility and greater confirmation about the potential effectiveness of a treatment before pursuing additional studies," adds Lallous. 
The new core is being developed as part of The Accelerated Drug Discovery Using Clinical Translation research program. Many of the larger ticket items VPC needs for the core will be covered by grant money funded by a Canada Foundation for Innovation grant and a BC Knowledge Development Fund grant. However, more community support is needed to fund the best and brightest minds, and to purchase the materials necessary to run the experiments that will take place at the core. 
"Prostate cancer touches so many people," says Lallous, who still manages to find time between her busy work schedule and raising two young children with her husband to participate in fundraisers, such as bake sales, to raise money for prostate cancer research.
"It could be my father, my brother, my husband. That is why it is so important to keep investing in research."
You can support research at VPC through the Prost8 Lager fundraiser, which is sponsored by craft brewing companies across British Columbia. One hundred per cent of the money raised will go to the VPC.