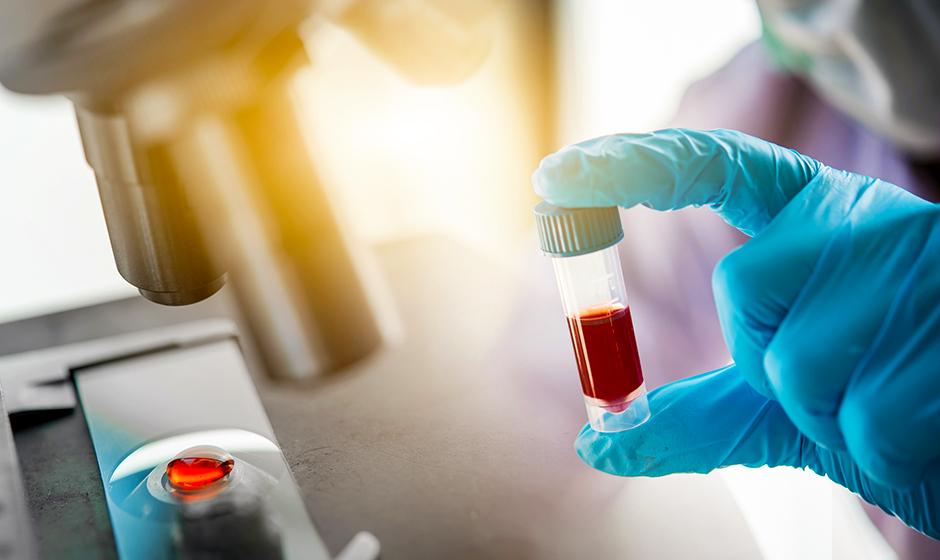 Researchers have developed a potential tumour DNA diagnostic test to better inform decision-making for bladder cancer treatment.
Liquid biopsies that examine circulating tumour DNA (ctDNA) could be a game changer in aggressive bladder cancer diagnostics, according to the findings of a new study led by Vancouver Coastal Health Research Institute (VCHRI) researcher Dr. Alexander Wyatt. The study was published in Nature Communications in January 2021. 
Wyatt's discovery at the Vancouver Prostate Centre is the first step towards validating a tool to improve treatment outcomes for the most severely ill of the roughly 12,000 Canadians1 affected by bladder cancer each year.
"Our study results offer a paradigm shift in the way we diagnose bladder cancer." 
ctDNA is cell-free DNA released from cancer cells in the body. Previous studies have shown that this potential biomarker acts as a barometer of cancer severity—the higher ctDNA concentrations found in a single blood draw, the greater the amount of cancer present in a patient's body. 
In collaboration with VCHRI researcher and BC Cancer Agency medical oncologist Dr. Bernhard Eigl; PhD student Gillian Vandekerkhove; and co-authors, Wyatt examined the ctDNA of over 100 patients with metastatic bladder cancer, which occurs when the disease progresses and the cancer spreads to areas of the body beyond the bladder. This later-stage and more dangerous disease requires time-sensitive decisions about treatment courses.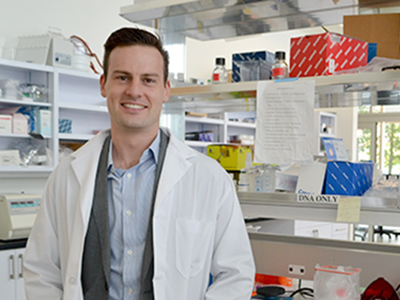 "For metastatic disease, chemotherapy used to be the only option," says Wyatt. "There are now three or four alternative therapies for which patients are eligible, but clinicians cannot necessarily access the most up-to-date information on their patient's disease to help decide what therapy to use." 
ctDNA could be the new gold standard in diagnostics
The current gold standard approach to obtain information about a person's cancer is a tissue sample surgically removed from the tumour. However, the invasive and costly nature of these extractions, which range from over $1,000 to upwards of $10-20,000 per procedure, means that they must be performed selectively in people with metastatic cancers. Also, for some patients with severe disease, additional surgeries may not be possible due to their weakened condition. 
A liquid biopsy, i.e., a blood draw, is non-invasive, costs less than $100, can be drawn anytime and returns up-to-date results within a matter of days, notes Wyatt.
"As we look to the future, we need to get information in real-time and have diagnostics that are representative of the present state of the disease. This is where the blood sample can really help us avoid subjecting patients to additional procedures or relying on tissue that was taken at an earlier time." 
The ctDNA blood draw could help clinicians decide whether to stick with chemotherapy as a treatment course, apply immunotherapies or use therapies that target specific genomic mutations. 
"Circulating tumour DNA could add an extra layer of information about the genomic alterations in the tumour and disease severity, which will support an even more precise application of treatment."
Liquid biopsies can also reveal treatment effectiveness in the event that ctDNA concentrations level off or decrease. 
"We still need to conduct additional studies to test whether ctDNA data is indeed clinically useful and can be applied to clinical practices," says Wyatt. "Next, we aim to validate in clinical trials whether or not ctDNA profiling is a reliable tool that matches or exceeds the current gold standard of tissue profiling."