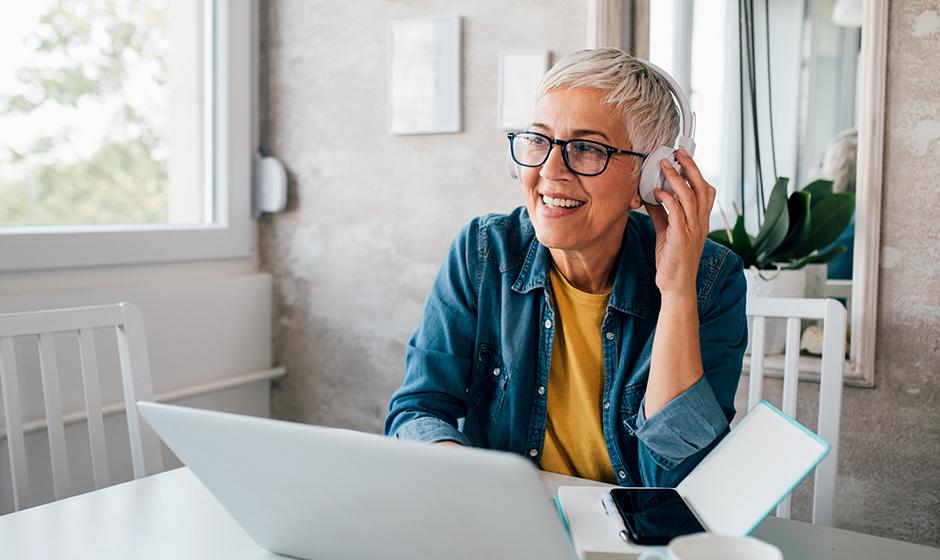 The GOSH Podcast creates a space for conversations with women affected by gynecologic cancers and the researchers working to cure them.
Before her cancer diagnosis at age 33, Nicole Keay was experiencing symptoms, but says she would never have guessed they were warning signs of cervical cancer. Today, she co-hosts the Gynecologic Oncology Sharing Hub (GOSH) Podcast—a podcast produced by the Gynecologic Cancer Initiative. The podcast shares the stories of gynecologic cancer patients and survivors, and features interviews with gynecologic cancer researchers and clinicians, in revealing and sometimes raw episodes.
Gynecologic cancers are the many different types of cancers that originate in the female reproductive organs, including ovarian, cervical, endometrial, vulvar and vaginal cancers.    
"There is a real healing effect that comes from hearing the stories of other survivors and being able to share and connect with them one-to-one," says Keay. "This podcast develops that sense of community that lets women know they are not alone, while at the same time informing them about the latest research and ways to find help and support for what they might be experiencing along their cancer journeys."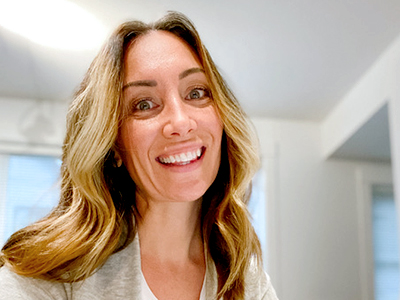 In episode eight, Keay speaks with Vancouver Coastal Health Research Institute (VCHRI) researcher and University of British Columbia (UBC) Department of Obstetrics and Gynecology professor Dr. Lori Brotto. They discuss Brotto's research on cancer survivorship and mindfulness, and why it is important for care providers to engage patients in conversations about sexual health.
"Clinicians and academics need to continue to improve in the domain of supporting patients after a diagnosis and treatment," says Dr. Gavin Stuart, a VCHRI researcher and UBC professor in the Department of Obstetrics and Gynecology. 
"I think the GOSH Podcast has hit a bullseye when it comes to creating a space for these important conversations."
"One grad student in particular told me that it changed their view on how they care for cervical cancer patients," recalls Stuart. "The fact that this podcast features conversations between patients and between patients and care providers is extremely important. And it is something that we need to see more of." 
An important resource for personal stories and research-based health information
Right before her diagnosis, Keay had just changed jobs and was in a new relationship. She had dreams of starting a family: "I had always wanted to be a mom for as long as I can remember, to be pregnant and go through that whole experience with my partner."
After undergoing surgery and receiving a full course of radiation and chemotherapy, Keay was given the devastating news that her life-saving treatment had left her infertile.
"I wondered if I could have asked different questions, pushed harder or been a better advocate for myself," says Keay. 
Another challenge Keay faced was how to address difficult questions other people posed to her. 
"It is hard when people who do not know about my cancer experience ask me if I plan to have kids. And there have been times when a colleague has asked me about what warning signs I experienced before my diagnosis. Sharing that I would bleed after intercourse and between periods is not the most comfortable thing to discuss," imparts Keay.
"Because that level of awareness and knowledge-sharing has not been normalized, people may make assumptions, and there may be a hesitancy to talk about these things, which can lead to feelings of isolation and helplessness," adds Keay. 
"At the end of the day, the more conversations we spark about gynecologic cancer experiences, care and research, the more we will chip away at taboos that can obstruct timely care and support for women."
While early diagnostics remain challenging, research centres, such as OVCARE, a BC-based multidisciplinary ovarian cancer research group, are continually making new discoveries and uncovering new treatment approaches.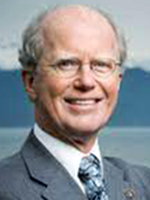 Many ovarian cancers have a genetic basis that, once identified, can potentially be minimized or stopped through preventive measures, says Stuart. "We are also starting to see the basis of preventive measures for endometrial cancers, as well as new early diagnostics and treatments." 
"Some preventative interventions are not well known, such as the fact that many cervical cancers can be avoided by getting a vaccine for the most carcinogenic human papillomavirus (HPV) strains," says Stuart. "The challenge is to disseminate that information into the community, and the GOSH Podcast is one avenue we can use to accomplish this."