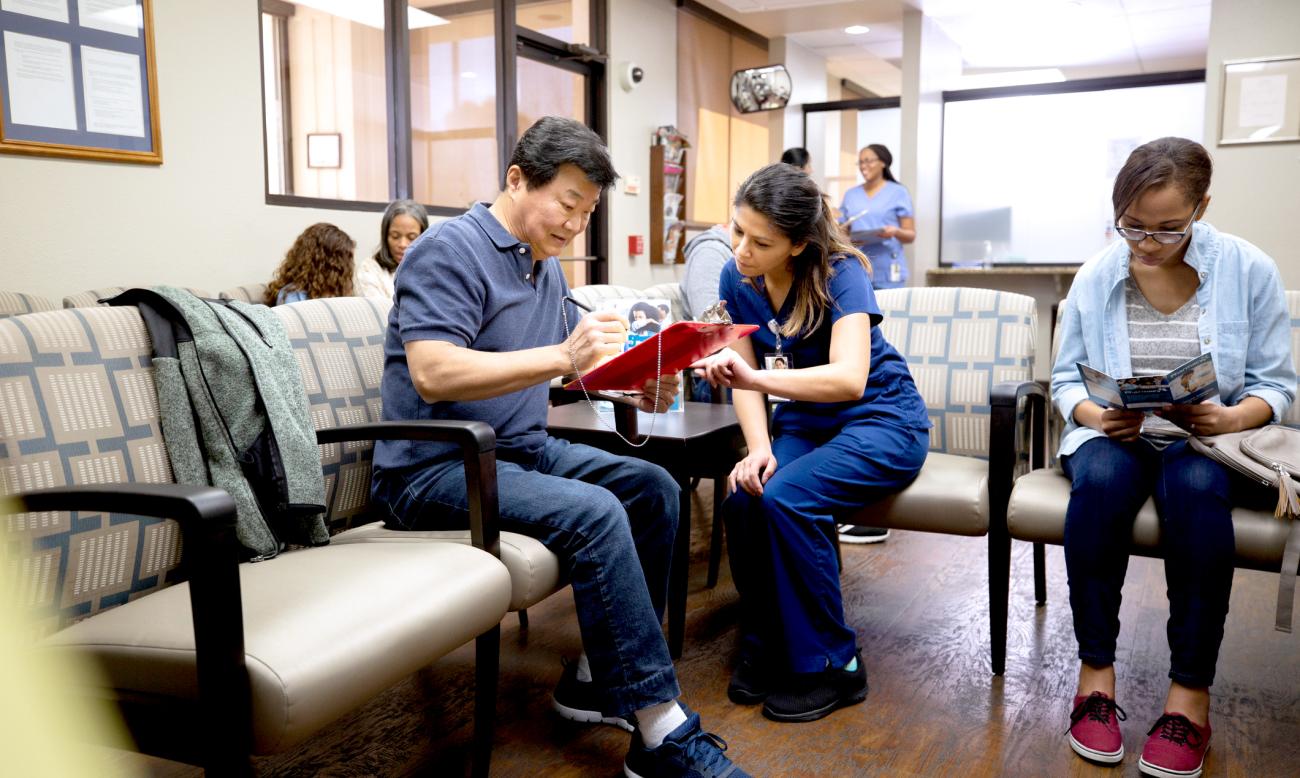 British Columbia's changing demographics and increasingly multicultural communities are ushering in a new era of informed patient care.
Timely access to the best possible care may seem out of reach for individuals who face such things as language, cultural and mobility barriers. Vancouver Coastal Health Research Institute expert, Dr. Iraj Poureslami, unpacks the essential role health literacy can play in providing care that meets the needs of all Canadians. 
Q: What are the components of health literacy? Is it just about reading health information?
A: The idea of health literacy began in the early 1980s when researchers defined it as literacy about health. In other words, they believed that the better educated someone is about health-related matters, the better equipped they will be to navigate the health care system. By the 1990s, the definition expanded to include the collection of skills an individual uses to find, understand and apply health information and care services to make informed health decisions. 
Today, the five main domains of health literacy are: 1) access, 2) understand, 3) communicate, 4) evaluate and 5) utilize health services and medical instructions to engage in self-management practices. Health literacy may also include numeracy, as there are figures and numerical information that patients encounter daily in the health care system.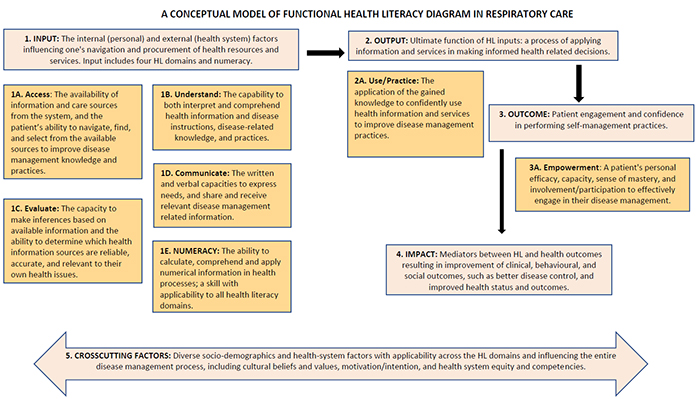 Q: If health literacy is so important, why have I not heard of it before?
A: While health literacy has been discussed among academics, researchers, policymakers and government institutions for many years, the language used in reports or publications to describe it is not always relatable to the general public. 
Q: What is the goal of health literacy?
A: Health literacy is designed to provide everyone with access to the health care system and minimize inequity. It should help educate people to a point where they can make informed decisions about their physical and mental well-being. For example, disease and health-related information should be communicated through various means, including through printed or online text that uses plain language; graphics; pictures; audio-visual formats in different languages; and group gatherings, such as community forums. 
At its core, health literacy is about trust. The more people trust health care providers and the information received from them, the greater the likelihood that they will follow disease management recommendations. To accomplish this, people should be engaged and involved in health care-related decision-making processes so that they can tell us—scientists, clinicians, etc.—if we are using jargon or technical instructions that they cannot understand or follow. They should also be encouraged to ask questions, express concerns and share suggestions that can improve the delivery of care services.
Q: How can I improve my health literacy?
A: The health system, not the individual, should be responsible for providing access to care providers and services, as well as answers to health-related questions. Otherwise, people may end up, for example, returning to the emergency room several times over the course of a year because they are unaware of how else to access the system to find the right support. They may also turn to unreliable sources of information to find answers to their health-related questions, such as unprofessional individuals or the internet.
The most important health literacy skill is to understand how to use the health care system and health information. For example, most patients with obstructive airway diseases are prescribed short-acting reliever medication and long-term preventative medication. However, some patients may not take their routine medication just because it contains, for example, steroids, which they think can hurt them over the long-term. Yet, it may be the case that the risks associated with not taking their medication regularly are much greater than ingesting a small amount of steroids. Patients need to be engaged to understand why the services and information they receive from health care providers is beneficial.
Q: How can health literacy prevent chronic diseases or conditions?
A: One of the most important parts of managing chronic disease is self-care and self-management. The more involved patients are in their self-management, the better their outcomes will be. An important part of self-management is engagement. Patients may need to be motivated by their care providers to follow prescribed treatments. Therefore, primary care providers must recognize the link between their patients' health-related decisions and social determinants of health—for example, beliefs, attitudes, cultural norms and socio-economic status—and apply this knowledge into their practices. If the door to appropriate care is open to everyone regardless of their age, socio-economic status, ethnicity and gender orientation, they will be in a better position to trust and apply information they receive from health care practitioners.