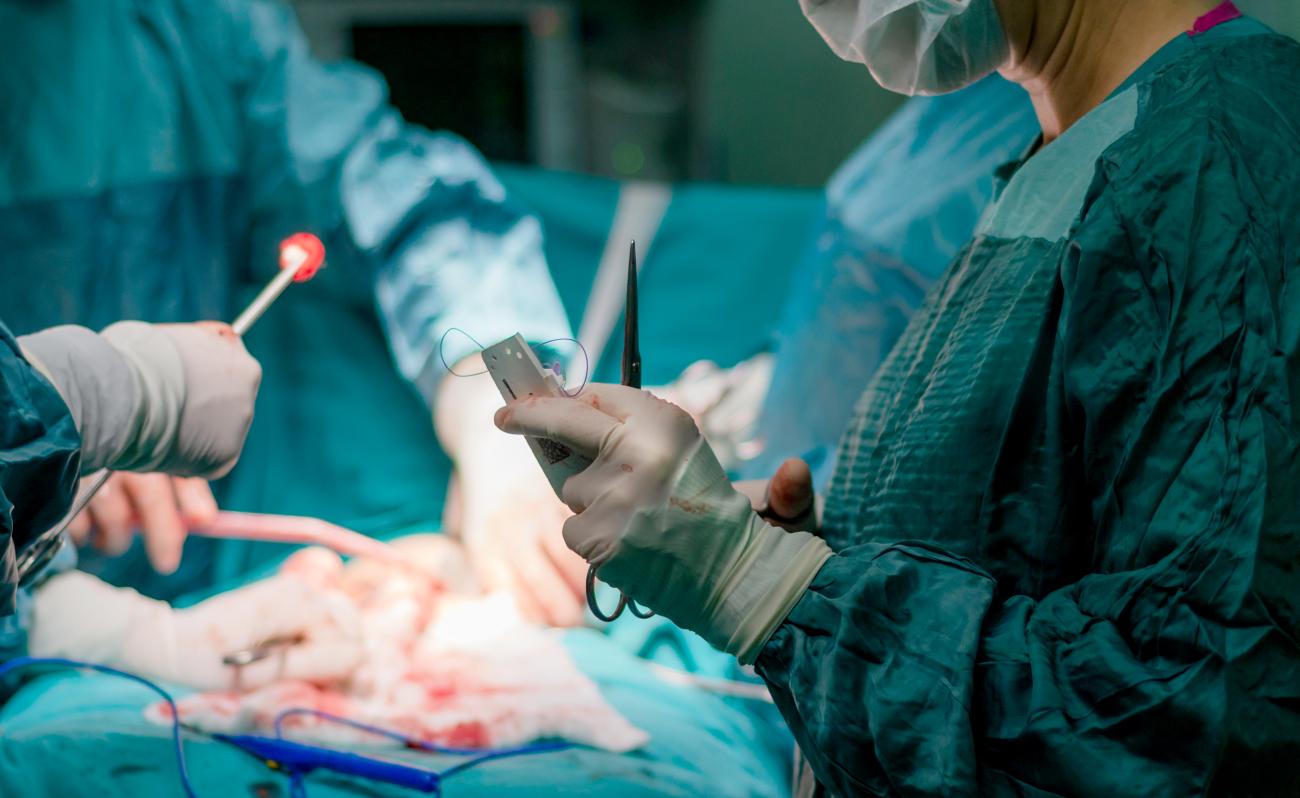 Simple hysterectomies were equally protective against cervical cancer recurrence post-surgery, with fewer complications than standard treatment options.
A simple hysterectomy has been found to be a viable, effective alternative to a more invasive procedure for women with low-risk, early-stage cervical cancer. The results of the SHAPE (Simple Hysterectomy And PElvic lymphadenectomy) study co-led by Vancouver Coastal Health Research Institute researchers Dr. Janice Kwon and Dr. Lori Brotto show that patients who received the less invasive procedure experienced the same clinical outcomes as those who received a radical hysterectomy. 
"These results could have a huge impact on how cervical cancer care is delivered around the world," says Kwon. "Our findings indicate that the less invasive procedure leads to similar cancer remission rates for female patients." 
Cervical cancer occurs when malignant cells form within cervical tissues located between the vaginal canal and uterus of a woman's reproductive system. Approximately 1,450 Canadian women were diagnosed with cervical cancer in 2022.
"Worldwide, cervical cancer is the fourth most diagnosed cancer and fourth most common cause of cancer death in women." 
Previously, radical hysterectomy was often recommended as a first-line treatment for early-stage cervical cancer. Radical hysterectomy involves surgically excising the uterus, cervix, connective tissue around the cervix and upper vaginal area.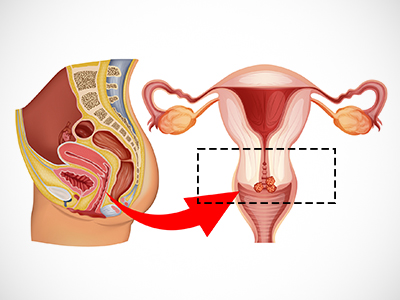 In contrast, a simple hysterectomy leaves the surrounding connective tissue and upper vaginal tissues intact. Both procedures also include a pelvic lymph node dissection to remove lymph nodes — clusters of cells responsible for filtering out toxins in the body that can become inundated with cervical cancer cells — to determine if the cancer has spread.
Simple hysterectomy patients experienced fewer urinary complications
Cervical cancer recurrence is most likely within the first two years following surgery, with the relapse rate for individuals with Stage 1 cervical cancer less than 10 percent.  
The SHAPE study — part of the Canadian Cancer Trials Group — reviewed three years of data comparing cervical cancer recurrence rates among 700 women aged 24 to 80 with early-stage, low-risk cervical cancer. Around half of the female participants, who were from 12 different countries, were randomly given a simple hysterectomy, while the other half received a radical hysterectomy.
SHAPE found that the cervical cancer recurrence rate among study participants was 2.52 per cent for women who received a simple hysterectomy and 2.17 per cent for women who received a radical hysterectomy — a statistically insignificant 0.35 per cent difference.
Four weeks following surgery, only 0.6 per cent of women who received a simple hysterectomy experienced urinary retention and 4.7 per cent experienced urinary incontinence. In comparison, 9.9 per cent of women who received a radical hysterectomy experienced urinary retention and 11 per cent experienced urinary incontinence.
"Radical hysterectomies drive up health care costs over the short- and long-term because of the higher incidence of complications, such as managing urinary incontinence and retention."
"Women who receive radical hysterectomy are also more likely to visit health care providers for concerns about sexual dysfunction," adds Kwon.
In B.C., radical hysterectomy must be performed by a gynecologic surgical oncologist — of which there are only 12 in the province, including Kwon — all of whom are located in either Victoria or Vancouver. This procedure takes at least twice as long as a simple hysterectomy.  
"For the thousands of women who may be diagnosed with early-stage cervical cancer, this could allow them to receive a shorter procedure, with fewer complications after surgery," states Kwon.
While the research team will continue to monitor cervical cancer recurrence, quality of life, costs and other health outcomes of study participants over the coming years, Kwon is confident that the recommendations that emerged from the SHAPE study will likely stand the test of time.
"The data is very robust, given the number of women involved in this clinical trial," says Kwon. "It clearly positions simple hysterectomy as a preferred first-line treatment for women with low-risk, early-stage cervical cancer."