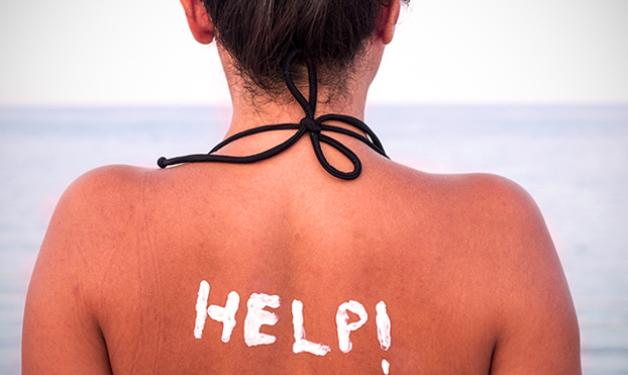 VCHRI researcher and dermatologist Dr. Harvey Lui explains why there's no such thing as a healthy tan.
Q: Should I get a base tan before I spend lots of time outdoors this summer?
A: The best analogy for the supposed purpose and function of a base tan is smoking filtered versus unfiltered cigarettes. I suppose filtered cigarettes might be considered marginally better than unfiltered ones, but not smoking cigarettes at all is without a doubt the best scenario. 
Is a base tan better than no tan before prolonged sun exposure? I suppose. But it's better not to tan at all. 
With any tan, the body is making the tan to protect itself from UV rays. In one sense, that's an adaptive physiological response. If you're not going to get out of the sun, the body throws up that shield of melanin. A base tan offers an SPF of around four to six. So, sure, it's better than nothing, but compared to a proper sunscreen it's not even close. It's not the right way to protect your skin.
Q: What SPF should I be using?
A: We want people today to use sunscreens that are a minimum SPF60. That 60 means it takes 60 times longer to burn your skin if you use the sunscreen properly than if you don't use sunscreen at all. 
Q: But I don't want to be pale! Doesn't tanning give me a healthy glow?
A: The concept of a "healthy" tan is a total oxymoron. Tanning is the skin's response to the injury of UV radiation exposure. In tanning, our cells are blasting out pigment to help absorb and shield us from UV, making us darker in an effort to protect the skin from further UV injury. It's really just popular culture that has influenced our conception of a "healthy glow"; tanned skin isn't healthy at all. No matter whether it's a base tan, an accidental tan, or an intentional tan – tanning means that your skin has been injured.
Q: Does UV exposure lead to wrinkles and age my skin?
A: UV exposure accelerates skin's aging dramatically and it's quite a direct effect. For any person, more sun exposure equals more photo-aging. You can see this yourself if you compare the skin on your face to that of your bottom – both parts of your body are the same age but you can see that there's little sun damage to the buttocks (unless you're a nude sunbather). There's a clear-cut relationship that sunning yourself will accelerate the rate at which you look old.
Q: How great is the risk of developing skin cancer by tanning?
A: There isn't a lot of high-quality data about the exact degree of risk of UV exposure leading to skin cancer – doing those types of studies on humans would involve methodologies that aren't necessarily ethical. However, one of the best places for this kind of analysis is Australia. In Australia, you've got Northern European people living there whose ancestors weren't originally from there. From an evolutionary point of view, they're not really adapted to the sunny and hot location and their population gets a lot of accidental and incidental tanning. Their rates of skin cancer are sky-high. And the rates at which they look old are much higher too. That's probably the best data evidence we have showing a link between tanning and skin cancer.