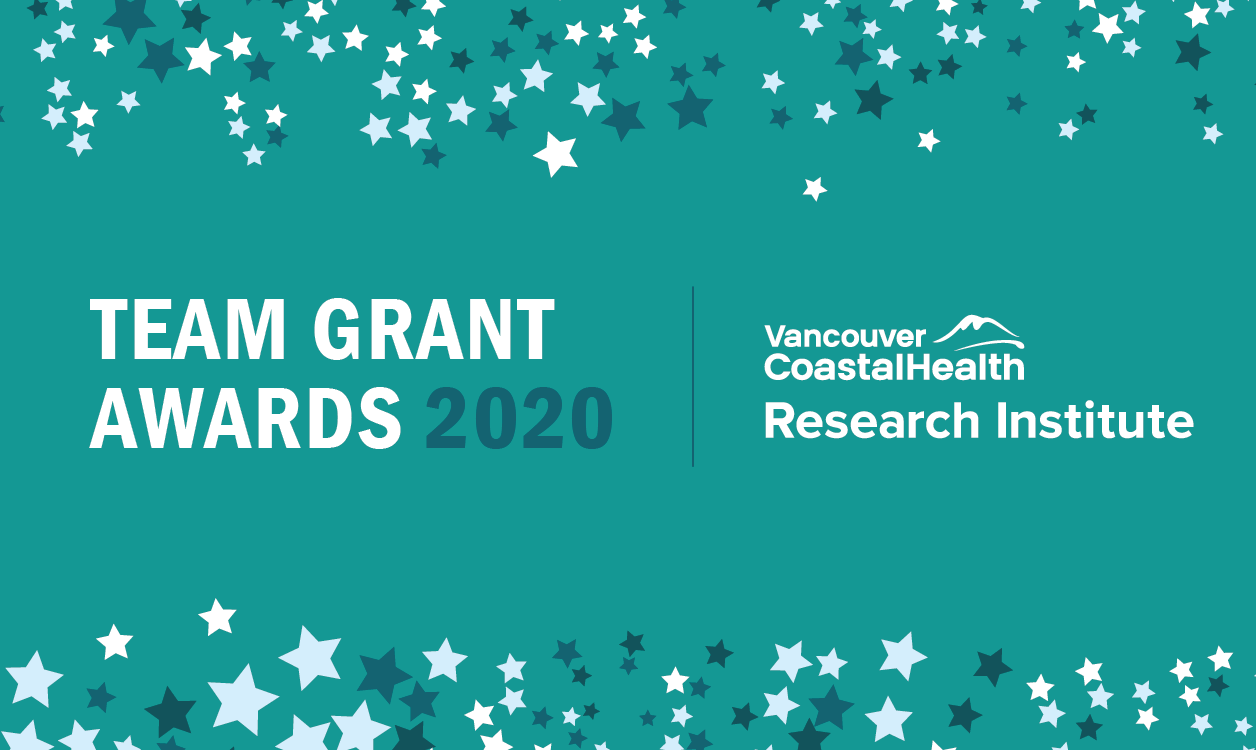 Congratulations to the 2020 VCHRI Team Grant recipients!
The health care system and the patients it cares for benefits from research. Vancouver Coastal Health Research Institute is proud to support research through Team Grant mentorships, which facilitate Vancouver Coastal Health staff and clinicians teaming up with experienced researchers to exchange knowledge and build partnerships. These grants aim to improve the provision of health care by supporting collaborative applied research projects between research mentors and health care providers. 
The 2020 Team Grant recipients are:
---
Screening tool for mental health and substance use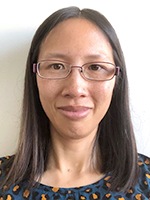 In any given year, one in five Canadians will experience a mental health or substance use problem. As with most illnesses, getting early treatment is important.
This study will examine if targeted education on a standardized screening tool for mental health and substance use (MHSU) will improve clinician practice in how to appropriately screen for these conditions. The education will include training on use of the Global Appraisal of Individual Needs-Short Screener (GAIN-SS) screening tool, as well as an overview of different mental health disorders and substances individuals may use, and care pathways to follow once a mental health and/or substance use problem is identified. 
"Through the use of surveys and focus group discussions, the study will measure clinicians' experience pre and post implementation of GAIN-SS and assess their level of comfort with MHSU screening," says Chong. "The study also will help to determine successes and challenges for the organization to consider before greater implementation of MHSU screening at other health care sites."
Education pilot program for mental health and substance use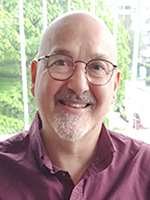 While mental illness or substance use can seriously affect a person's life, recovery is possible. Tertiary mental health and substance use services are available in BC to provide specialized care to meet the needs of individuals with serious and persistent conditions who have not been successfully treated by other programs. These services could include assessments, treatment services focusing on diagnosis, rehabilitation and recovery in a specialized setting.
This study will evaluate an adult tertiary mental health and substance use supported education pilot program that utilizes psychosocial rehabilitation (PSR) approaches. The overall PSR rehabilitation program promotes personal recovery, successful community integration and satisfactory quality of life for persons living with a mental health or substance use illness.
"Our goal is to evaluate and assess if this patient-centered care intervention is an effective model for care that can better equip patients with the skills, confidence and self-efficacy needed to successfully transition into community care," says Gosselin. "There is also an important opportunity to learn from this pilot program and see if it can be applied in other care settings."
Personalized medicine for transplant patients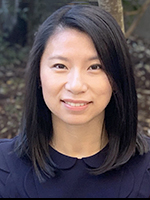 After lung transplantation, recipients require life-long immunosuppressive medications to prevent organ rejection. However, chronic suppression of the immune system increases the risk of developing life-threatening fungal infections, such as aspergillosis. The medication of choice for the prevention and treatment of aspergillus infection is voriconazole. Voriconazole requires routine drug monitoring, since low drug concentrations may lead to treatment failure, and high concentrations are associated with significant toxicities.
Previous studies have shown that voriconazole prescribing can be improved through the use of pharmacogenomics, where clinicians utilize genotype information from genes that are related to drug metabolism to predict treatment responses, mitigate adverse drug reactions and individualize therapy.
"The integration of pharmacogenomics will allow providers to individualize treatment for lung transplant recipients," says Dr. Luo. "Utilizing genotype-guided voriconazole dosing will reduce the time needed to reach therapeutic drug concentrations and thereby increase likelihood of treatment success."
"Better treatment success rates could result in fewer hospitalizations and physician visits. In addition, tailoring medication will result in less frequent blood draws, which is important for improving patient quality of life and reduction in health care costs."
Health care utilization and outcomes after bariatric surgery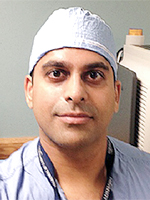 Obesity is a major public health issue that affects one in five adults in Canada. The limited long-term success of lifestyle modifications to help people lose weight has led to an increased demand for bariatric surgery—an elective surgical procedure that is typically considered a last resort intervention when other weight loss treatments have failed. However, the long-term effects of surgery remain unclear and there is a need for quality longitudinal assessments to determine whether the short-term benefits continue over time. 
The Richmond Hospital Bariatric Surgery Program serves as one of two sites within BC that provide bariatric surgical services. In 2018, more than 2,500 people in BC were waiting to enter bariatric surgery programs, however only 400 received the procedure due to a cap established by the Ministry of Health. 
"Utilizing the BC Linked Health Database we will examine data related to the clinical effectiveness, safety and costs of bariatric surgery in BC from 1996 to 2019," says Dr. Sampath. "This data analysis will offer insight into bariatric surgical services in BC and findings from this study could potentially influence provincial health policies to improve access to bariatric surgical services."
Mobile health for mental health management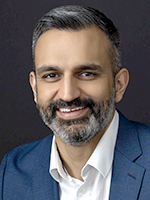 For people with mental health conditions, maintaining a connection to supportive care providers following discharge from psychiatric inpatient units may help with the transition from acute care to community-based care, and could reduce preventable readmissions to hospital. 
WelTel is a patient-centred, virtual health platform that supports outpatients by facilitating two-way communication with their care providers via mobile phone texting. It enables patients to connect directly with their care providers regarding health concerns and ask questions about discharge care instructions. The platform allows providers the opportunity to quickly resolve problems and prevent unnecessary hospital readmission.
"By adopting WelTel as a tool for post-discharge follow-up, our goal is to provide a higher quality and safer transition for patients discharged from hospital to community services," says Dr. Sidhu. "We will conduct interviews with care providers and patients to inform mental health-specific adaptations to the WelTel service to better support patients with mental health conditions across the continuum of care."
Monitoring blood pressure from home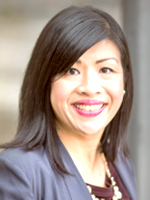 Hypertension, also known as high blood pressure, is a chronic condition that, if left uncontrolled, increases the risk of serious health problems, including heart attack and stroke. Hypertension is measured in terms of how hard blood pushes against the artery walls as it moves through the body. Tele-monitoring programs aimed at managing chronic diseases could help patients with hypertension transition from acute to community care.
This project will examine a strategy using home blood pressure tele-monitoring coupled with a referral to a specialist-led Hypertension Clinic to triage and monitor individuals with uncontrolled blood pressure after they are discharged from the emergency department (ED). The combination strategy is known as the Hypertension Pathway.
"Our aim is to assess if the Hypertension Pathway is a safe and effective monitoring strategy for discharging patients with significantly elevated blood pressure from the ED," says Dr. Tran. "Results of the study will be used to inform the integration of the Hypertension Pathway as a strategy to improve patient flow in the ED, reduce length of stay in the ED, and improve overall patient safety and quality of care in patients with hypertension."
 
---
The Team Grants are made possible with the generous support of the Vancouver Community Health Research Fund, VGH & UBC Hospital Foundation, Richmond Hospital Foundation and the Transplant Research Foundation of BC in partnership with VCHRI.