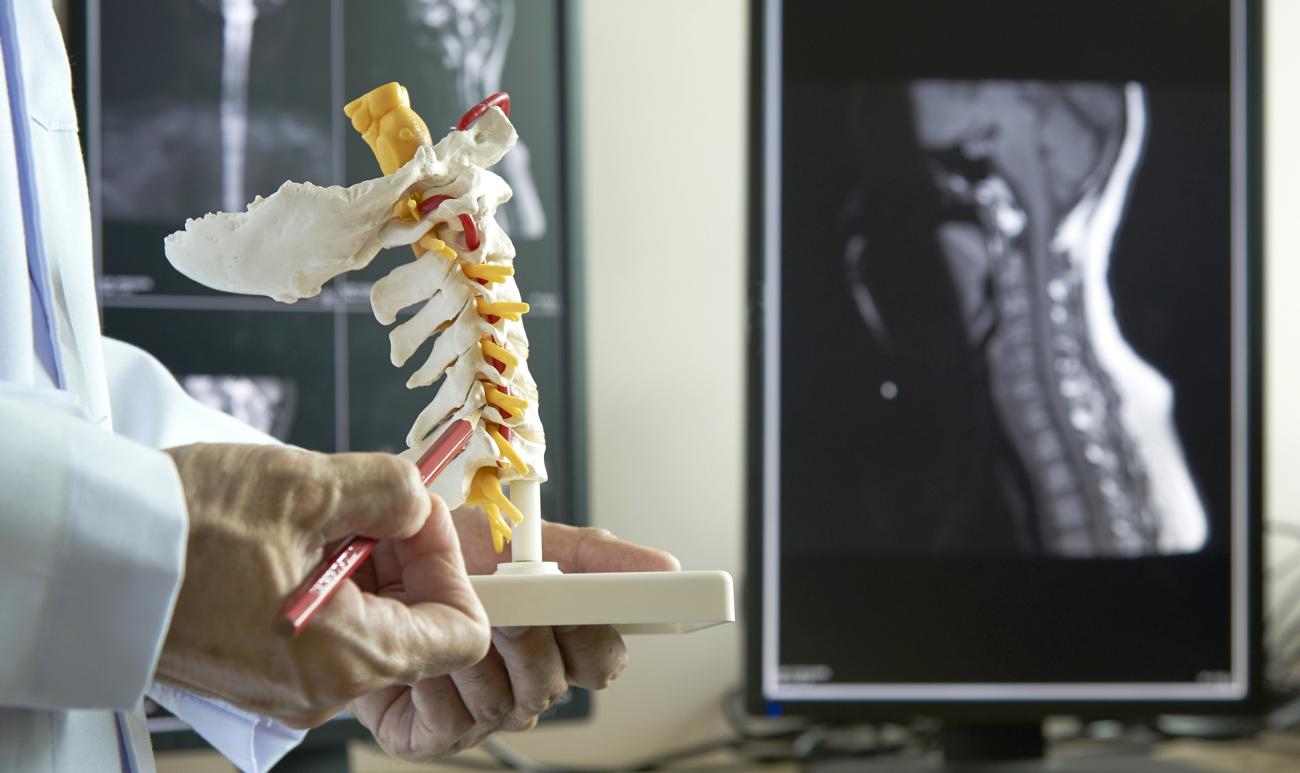 Mend the Gap researchers are collaborating on an innovative approach to SCI healing and recovery.
Researchers at the International Collaboration on Repair Discoveries (ICORD) are part of a new, multidisciplinary team working to better treat people with spinal cord injury (SCI). Their project, Mend the Gap, is investigating the use of biomaterials — soft gels in particular — to heal SCI. The team recently received $24 million from Canada's New Frontiers in Research Fund.
A key challenge in treating SCI is repairing the gap formed when the spine is broken. This gap, typically a few centimetres wide, blocks nerve impulses from getting through, leading to serious health issues. 
Previous treatments for SCI used solid bridges, which have the drawback of risking injury to any remaining healthy nerve fibres and bodily functions. With this new treatment, a soft gel is injected into the site of the injury to serve as a bridge for growing nerve fibres, explains co-principal investigator Dr. Wolfram Tetzlaff, director of ICORD and a professor of surgery and zoology at the University of British Columbia (UBC).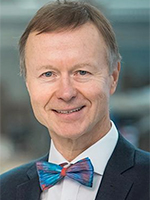 "A biomaterials bridge is compatible with other systems and structures in the body and is minimally disruptive," explains principal investigator Dr. John Madden, a professor of electrical and computer engineering in UBC's Faculty of Applied Science. "The soft gel that our team plan to use contains tiny magnetic rods that are aligned using an external magnet, creating guide rails that support the nerve fibres to grow in the right direction, eventually crossing the gap."
Personalized, less invasive treatment
Co-principal investigator Dr. Dena Shahriari adds that research in SCI has been largely focused on biomaterials implanted through invasive surgery.
"Here, we shift the focus to injectable biomaterials to potentially protect any residual function that those living with SCI heavily rely on and treasure," says Shahriari, a biomaterials scientist and neural engineer and an assistant professor at UBC's Department of Orthopaedics and School of Biomedical Engineering. She also leads a team at ICORD that develops neuroelectronic devices, sensors and smart biomaterials to interface with biological tissues and provide new capabilities for tissue regeneration and improving organ function.
One reason repairing the spinal cord is so difficult is the presence of scar tissue, so the soft gel will contain drugs that can modify that tissue and revive the nerve fibres. The gel will be injected into the spinal cord by a machine-vision-equipped surgical robot for enhanced precision.
Bringing together medical and engineering knowledge to tackle the complexity of SCI 
Mend the Gap includes 32 researchers, engineers and surgeons from Canada, the United States, Europe and Australia. In Canada, the network includes ICORD, UBC, the University of Alberta, University of Western Ontario, McGill University and University of Toronto.
"Every week we admit a new patient whose life has been turned upside down after suffering a spinal cord injury," says co-principal investigator, Dr. Brian Kwon, a professor of orthopaedics at UBC's Faculty of Medicine, the Canada Research Chair in Spinal Cord Injury and Dvorak Chair in Spine Trauma.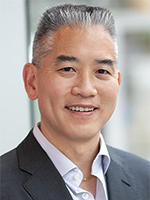 Key to the journey, adds co-principal investigator Dr. Judy Illes, is the integration of the voices and values of patients themselves and the people in their families and surrounding networks.
"With their input, Mend the Gap will be able to maximally target short- and long-term goals that are prioritized by those most affected by SCI and get results beneficially back out to them," says Illes, who is also co-chair of the project's ethics and knowledge translation council with athlete and activist Rick Hansen. The council helps ensure alignment between the research objectives and the needs of those with spinal cord injury.
At this point, finding a "cure" for SCI is not the project's goal as the central nervous system is just too complicated, says Tetzlaff, adding the key technology needed for this will be developed over the next six years. "Ultimately, we hope to see increased motor function, a longer life span and a better quality of life for SCI patients and their families."