Vancouver Coastal Health Research Institute and Providence Health Care among top five research hospitals in Canada.
R&D consulting firm Re$earch Infosource recently released its annual ranking of Canada's Top 40 Research Hospitals. The Vancouver Coastal Health Research Institute (VCHRI) combined with Providence Health Care (PHC), came in at number five for 2013 with executive director Dr. Robert McMaster identified as a Canada's Innovation Leader.
With annual research revenue of $134 million, VCHRI (with PHC) is a major player in Canada's health research industry, drawing funding from organizations and companies around the world to British Columbia.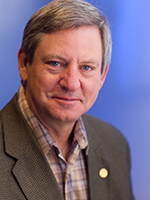 "It confirms what we already know about our research community here at VCHRI," says Dr. McMaster. "We continue to attract the best and brightest and produce meaningful research of the highest quality standards."
Research funding allows VCHRI to compete and attract the best research clinicians and scientists from around the world as well as the ability to positively impact health outcomes, and educate a new generation of B.C. knowledge leaders.
"I'm honoured to be considered an innovation leader and this recognition is entirely shared with the VCH research community," says Dr. McMaster.
Rounding out the top five were University Health Network, McGill University Health Centre, Hospital for Sick Children, and Ottawa Hospital. Total research income for Canada's Top 40 research hospitals was $2.3 billion in 2012, which represents an increase of 4.8 per cent from $2.2 billion in 2011.