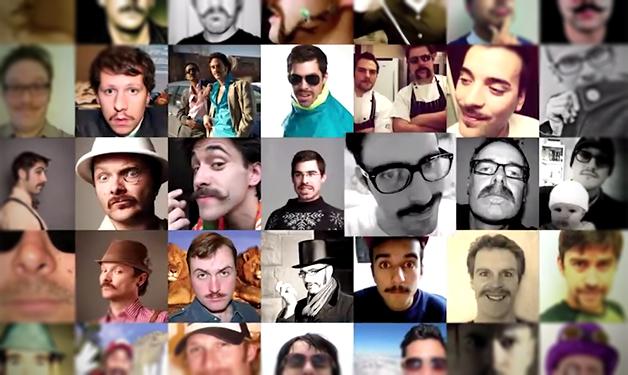 Funds raised are rapidly advancing research and increasing patient life expectancy.
Canadian men have put their clippers and razors away this month to don moustaches as they take part in Movember, the hugely popular global campaign that raises funds and awareness for prostate cancer research as well as testicular cancer and men's mental health. Nearly $34 million was raised in Canada alone last year, which was more than any other participating country including the United States and Australia, where Movember began. Part of those funds went to the Vancouver Prostate Centre  (VPC) – a Vancouver Coastal Health Research Institute centre.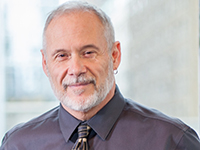 "Past research dollars have already led to significant breakthroughs in terms of new drugs that increase patients' survival by many months," explains Dr. Ralph Buttyan, senior scientist at the VPC and professor at the Department of Urologic Sciences at UBC. "But the problem remains that the positive effects of these drugs, like many before them, are temporary." 
Dr. Buttyan's research team, which will be funded by Movember donations, is tasked with finding the means to make treatments much more robust by preventing prostate cancer cells from adapting to the drug therapies.
"I really believe that in five years' time we'll find something that will work with the treatments we already have to dramatically increase the life expectancy of prostate cancer patients," says Dr. Buttyan.
Prostate cancer's trajectory is changing significantly thanks to increased research efforts. Recently released statistics from the American Cancer Society show that deaths from prostate cancer have fallen by 30 per cent in the last 25 years.
Dr. Buttyan attributes the increase in life expectancy to research dollars that led to better treatments, clinicians having learned how to use treatments in combination rather than only one or the other, and the Prostate-Specific Antigen (PSA) test, which has recently come under scrutiny. The VPC is participating in a second Movember research project to find the best biomarkers that will work with the PSA test to better distinguish patients who do or do not need treatment after receiving positive PSA test results.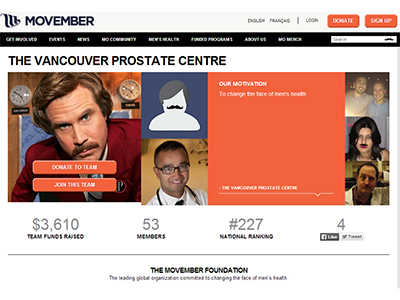 To learn more about Movember and prostate cancer research at the VPC, visit ca.movember.com/team/1580649 and join the VPC team.