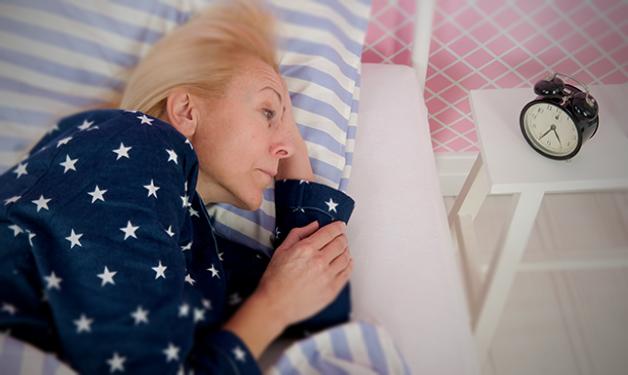 Interventions that improve sleep quality could promote cognitive function and slow the trajectory of cognitive decline.
Decreased sleep quality is commonly considered a "normal" course of aging. For many seniors, sleep duration shortens and sleep becomes increasingly fragmented. More than half of adults over 65 have at least one chronic sleep complaint, the most common being an inability to stay asleep at night. Vancouver Coastal Health Research Institute scientist Dr. Glenn Landry acknowledges that while age-related changes in sleep quality are common, poor sleep quality should not be accepted as an inevitable part of aging.
"We know sleep is important for cognitive function – we see this in shift workers and travellers suffering jet-lag – and yet for older adults we just dismiss poor sleep quality as a fact of life. I think it's time to challenge that notion," says Dr. Landry, a CIHR postdoctoral research fellow in Dr. Teresa Liu-Ambrose's Aging, Mobility, and Cognitive Neuroscience Lab at the University of British Columbia.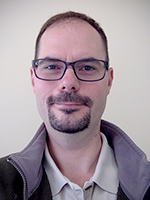 Growing evidence suggests that getting good quality sleep is a pillar of healthy aging, promoting both physical and cognitive health. 
"Given the well-established relationship between sleep and cognition, I believe interventions to improve sleep quality among older adults could promote cognitive function and slow the trajectory of cognitive decline in aging. Poor sleep quality is a malady requiring treatment, much the same as other age-associated conditions such as cardiovascular disease or diabetes," says Dr. Landry.
Dr. Landry also believes that addressing age-related sleep disruptions is particularly important in Alzheimer's disease (AD) patients as they experience grossly exaggerated sleep disruptions and their sleep is much worse than expected for their age.
In a recent review article – published in the December 2014 issue of Frontiers in Aging Neuroscience – Dr. Landry outlined evidence showing a bidirectional relationship exists between AD and poor sleep quality. 
"It's as though AD causes accelerated aging both in terms of sleep and cognitive function," he explains. 
"Alzheimer's disease appears to increase sleep disruptions, and poor sleep quality likely accelerates cognitive decline, perhaps resulting in more rapid disease progression."
Providing stronger, more consistent cues to better distinguish day from night could boost circadian regulation, improve sleep quality, and promote cognition
Dr. Landry suggests that changes in sleep quality among seniors could be circadian in nature, reflective of an aging circadian clock. The circadian clock serves to distinguish day from night, synchronizing our physiology and behaviour with the solar cycle.
"Our circadian clock is susceptible to aging just like any other part of our body, making it less effective. What we need is to boost circadian regulation," he says.
"The best way to help our circadian clock distinguish day from night is to give it stronger and more consistent time cues."
Sunlight, exercise, and regular mealtimes are important signals the circadian clock uses to coordinate human physiology and behaviour. As an individual ages, he or she slows down, becomes less active, and probably gets less bright light exposure during the day. Conversely, at night if that person cannot sleep, he or she will typically do things like read, watch TV, or use laptops; all of which increase exposure to light at night.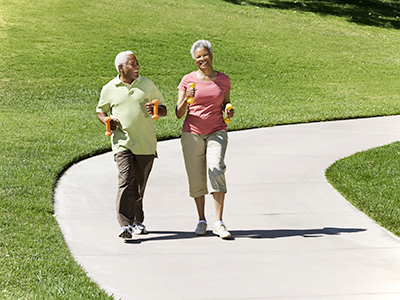 "These changes in behaviour can disrupt circadian regulation and decrease sleep quality," explains Dr. Landry.
"Timing is everything," he adds. "My advice for older adults with poor sleep is to be physically active and get bright light during the day – the brighter the better, for as long as possible – and avoid activity and exposure to light at night."
"As researchers, our challenge is to get the science into the hands of those who need it most," says Dr. Landry. "Obviously, getting older is inevitable – but the science suggests that poor sleep quality doesn't have to be."