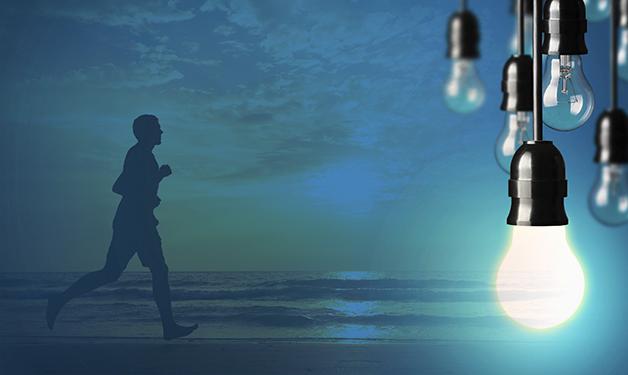 Funding allows for outside-the-box innovation to improve health and recovery.
Two new chair appointments for scientists at the Vancouver Coastal Health Research Institute will provide opportunities to develop innovative approaches to men's health issues and for spinal cord injury, helping to bring medical discoveries from bench to bedside.
Congratulations to Dr. Larry Goldenberg, CM, OBC, Vancouver Prostate Centre Director of Development and Supportive Care, who has been appointed to the inaugural Mohammad Mohseni Chair in Men's Health VGH (Vancouver General Hospital).  
Congratulations also to Dr. Brian Kwon, Director of Research for the Vancouver Spine Research Program and Associate Director of Clinical Research at the International Collaboration On Repair Discoveries (ICORD), who has been appointed as the inaugural recipient of the Marcel Dvorak Chair in Spine Trauma VGH.
Seventy per cent of chronic illnesses in men can be prevented by lifestyle behaviour changes earlier on in life
Dr. Larry Goldenberg, professor of urologic sciences at the University of British Columbia, wants men to understand that they are not invincible.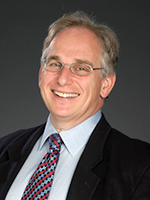 "There's a great need to pay attention to men's health in this country. One hundred years ago men and women had equal average lifespans but a century later there's a gap between them," explains Dr. Goldenberg. "Men don't take care of themselves as well, they don't tend to go to the physician as often, they take more hazardous jobs, and have more reckless behaviour and higher rates of suicide."
One of the greatest challenges is effectively communicating health care messages to men. Part of Dr. Goldenberg's men's health chair appointment – the first of its kind in Western Canada and only the second in the country – will look at finding ways to engage men and help them pay attention to how their actions affect their health.
"We're trying to keep it as simple as possible – the message isn't complex," says Dr. Goldenberg. "Don't change much. You don't have to make wholesale changes in your life. It's the little things: eat a little bit more broccoli, take the stairs, park the car a little farther away."
"We're trying to create a social movement so that men will pay attention to what they're doing that may be detrimental to their health later on," he says. "Seventy per cent of chronic illnesses in men can be prevented by changing lifestyle behaviours earlier on in life."
In addition to creating online health education and communication tools, Dr. Goldenberg will help develop a research consortium around the health care needs of men and work with national colleagues to create provincial and national databases on men's health care needs.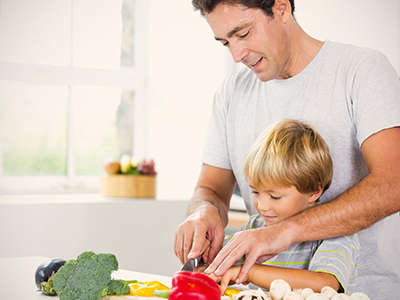 "I'm delighted, honoured, and privileged to be the first Mohammad Mohseni Chair in Men's Health at Vancouver General Hospital," he adds. "Mr. Mohseni is a wonderful man. He's extremely generous and looking forward to seeing us develop our men's health programs both clinical research and educational."
Almost twice a week, a newly paralyzed individual arrives at VGH after suffering a spinal cord injury       
Dr. Brian Kwon, Professor of Orthopaedics at the University of British Columbia and spine surgeon-scientist at VGH, has devoted his career to the spinal cord injury field.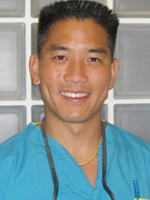 VGH is one of the busiest spinal cord injury (SCI) centres in North America, and has a long history of leadership in the SCI field. VGH is home to the Blusson Spinal Cord Centre, one of the largest multidisciplinary clinical and research institutes in the world. By housing ICORD, the Rick Hansen Institute, and the David and Brenda McLean Integrated Spine Clinic, the Blusson Centre brings scientists and physicians under the same roof to advance translational research for individuals with SCI. 
The Dvorak Chair, now held by VGH spine surgeon and scientist, Dr. Brian Kwon, will bridge the scientific and clinical disciplines to promote translational discovery.
"There's a continuum of research here from bench to bedside," says Dr. Kwon. "In the lab we're doing studies that help us understand the basic biology and physiology of the injury and guide the development of treatments for acute SCI. And clinically, we're leading a number of studies that promote a better understanding the acute injury process and highlight the things we might be able to do now to improve function of the injured spinal cord."
"Ultimately, we hope to establish interventions that will allow SCI patients who are paralyzed to regain their function and walk away from their injury," Dr. Kwon says. "Our overall goal is to restore full physical function to individuals who have suffered a spinal cord injury."
Dr. Kwon's chair appointment will support activities that span the continuum of research from basic scientific discovery in the lab to human clinical trials for SCI and spine trauma.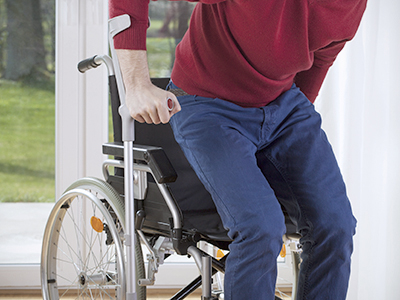 "The Dvorak Chair opportunity will provide the resources to be bold and foster outside-the-box thinking," says Dr. Kwon. "If you want to do something ambitious, or try something that might be a bit unconventional, you need to have these kinds of resources to start exploring and get early results. With today's funding environments being increasingly formidable, if you don't have the opportunity to be bold and creative, you're quite constrained."
"This chair affords us the opportunity to be ambitious, innovative, and really try to push new frontiers," he adds. "That sort of opportunity is really exciting to us."