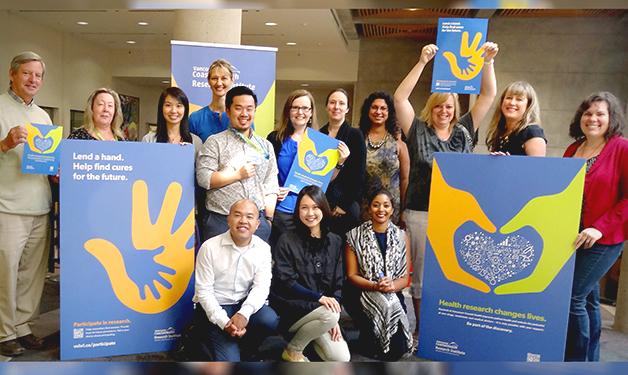 VCHRI executive director Dr. Robert McMaster shares a holiday message of hope.
As 2015 draws to a close and we are inundated with reports of violence and a growing humanitarian crisis, it is understandable that people may be feeling more miserable than festive and merry this holiday season.
While we may not realize how our everyday lives can affect positive change in the face of such tragedies, it is important to remember that our work here at Vancouver Coastal Health Research Institute reaches far beyond the walls of our labs, clinics, and offices. With every new discovery that broadens our understanding of the human body, diseases, healing, technology, and health policy, there is an inevitable ripple effect. Our goal of taking our research from bench to bedside is making a difference in people's lives throughout British Columbia, Canada, and around the world.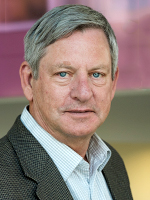 Our work illuminates how we can – and need to – generate impactful research that creates new knowledge and benefits society. And central to this endeavour are patients. We acknowledge and appraise when that health expertise lies outside as much as inside of medical circles. A productive shift is under way in which researchers are regarding patients as partners in the research process, and more patient-focused health care is taking shape. The possibilities that present themselves approaching research and care from this perspective are tremendously promising and inspiring.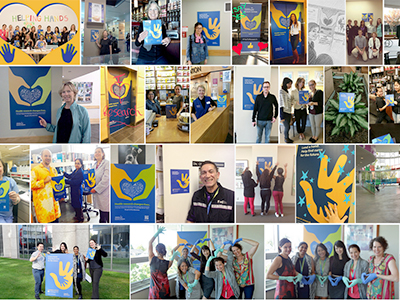 Helping with this shift is a new Liberal federal government that has clearly expressed its support for evidence-based program and policy building. We look forward to working within this welcoming environment and continuing to make discoveries that change lives. And we hope to keep growing our ability to support more researchers, trainees and staff, to better inform the policies that affect our health and well-being.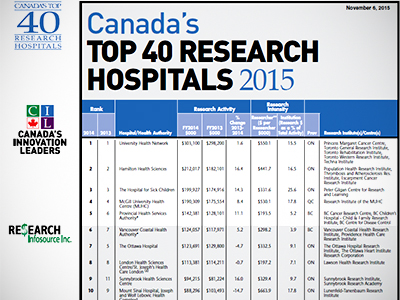 We continue to turn the dial – advancing research into action – and we strengthen our endeavours to share our discoveries with the research community, health networks, and the public. It is important to us that we increase awareness of the hard work and notable outcomes generated by our community.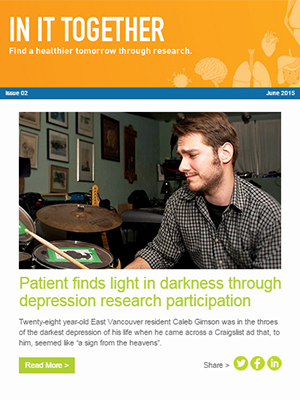 The groundbreaking and high-quality research that has been carried out this year at VCHRI is made possible through the spirit of collaboration, cooperation, and openness that our hundreds of researchers from different disciplines and backgrounds embody. Their example is a bright light, offering us a strong sense of resilient optimism during difficult times.
To all of our VCH research community members, researchers, and staff, thank you for your hard work. Day in and day out, you give your time to VCHRI, and this often means being away from your loved ones. Over the holiday break may you rest well, reconnect with family and friends, and rekindle a spirit of real joy and hope that the world needs now. All the best.