Study aims to better understand cardiovascular disease among 'extreme' athletes over 35 to help develop effective screening processes.
There are athletes, and then there are masters athletes. These individuals – doing triathlons, running marathons, rock climbing, training multiple times a week, etc. – are often thought to be healthy and extremely fit. However, many masters athletes over age 35 may be at higher risk for experiencing a potentially life-threatening cardiac event, like a heart attack, during their strenuous physical exercise.
"There are people with heart disease who want to do more physically than they've ever done before," says Vancouver Coastal Health Research Institute clinician scientist and medical director of Sports Cardiology B.C., Dr. Saul Isserow. 
"It used to be that if you had heart bypass surgery or a stent, you wanted to do very low-grade activities, like going for a walk occasionally. Now, people want to ride the Gran Fondo or climb Mount Kilimanjaro."
According to Dr. Isserow, who is director of Vancouver General Hospital's Centre for Cardiovascular Health and director of cardiology services at UBC Hospital, very little data exists to help athletes in this age group, and their doctors, understand and mitigate the risks of engaging in more strenuous athletic endeavours.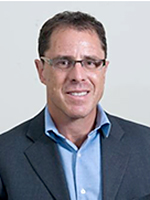 Dr. Isserow is leading the biggest study of its kind looking at 900 masters athletes over the age of 35 across British Columbia. The study aims to determine the prevalence of life risk factors and cardiovascular disease (CVD) among the population with the goal being to ultimately prevent adverse cardiac events and sudden cardiac death while being active.
"This kind of information, and more data about the effectiveness of different screening procedures for these athletes before they participate in their activities, is critical in order for us to develop Canadian recommendations for strategies that mitigate older masters athletes' risks," he explains. "What we've found thus far is that the conventional risk factors – hereditary, diabetes, hypertension, etc. – those are the things that we can use to risk stratify people." 
Running downhill after 35
Consistent with previous research about cardiac disease in different age populations, Isserow's study looks at individuals over 35 because they generally experience cardiac events due to coronary artery disease, rather than the congenital or genetic heart problems that are the most likely cause of cardiac-events in individuals under 35.
"The old adage 'no pain no gain' is probably best suited to youngsters, but it may become an issue for anyone 35 and older," says Dr. Isserow.
"We're also in need of this information because the over 35 population itself seems to be divided into two groups: one that turns a blind eye to the risk factors believing that physical activity alleviates their need to worry about things like diet or cholesterol – which is not the case – and the other group who are fearful that their activity, or their spouse's activity, is too strenuous."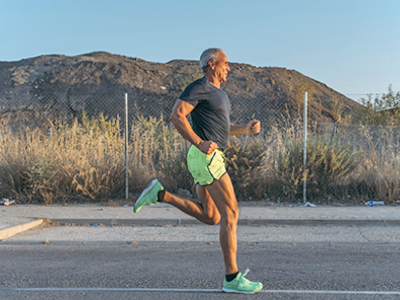 "We know the benefits of exercise – that's been well proven," says Dr. Isserow. "What we're not certain of particularly with masters athletes over 35 is first, can you do too much, and second, how safe is it as we get older?"
"Our parents' generation was just getting over the war and the Great Depression and smoking was ubiquitous. It's a whole new ballgame now," he adds. "We're the first generation that's been this physically active at this later stage in life."