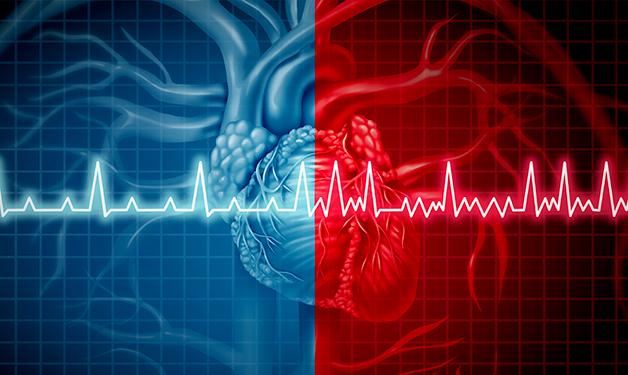 News Release | Pinpointing the best procedure to combat atrial fibrillation.
Vancouver, BC – Late-breaking results of a major trial testing atrial fibrillation treatments have just been presented at the European Heart Rhythm Association Congress by Vancouver Coastal Health Research Institute scientist Dr. Jason Andrade. 
Atrial fibrillation (AF) is the most common irregular heart rhythm condition, affecting approximately 350,000 Canadians. One third of all strokes after age 60 are caused by AF and for many patients AF remains uncontrolled, despite drug therapy. With funding support from the Heart and Stroke Foundation, Andrade's team set out to evaluate current non-surgical catheter-based interventions.
"We wanted to determine what the safest and most effective procedure was to manage atrial fibrillation," says Andrade.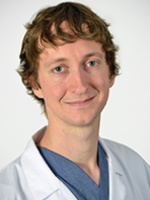 In the multi-centre trial of more than 340 patients led out of Vancouver General Hospital, Andrade focused his research on advanced generation cardiac ablation procedures. Ablation procedures attempt to remove faulty electric pathways in heart tissue that cause the abnormal electrical signals of arrhythmia. Administered by catheters inserted via the veins in the groin, the procedures Andrade studied used either heat (radiofrequency) or extreme cold (cryoenergy) to target the problematic tissue with the aim of curing the AF.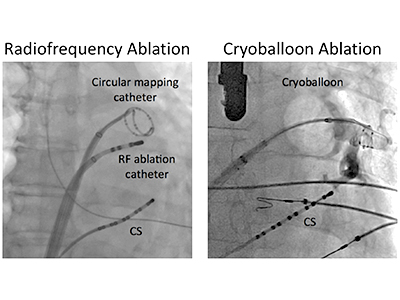 While Andrade says trends favoured cryoenergy as being safer and more effective, his study aimed to provide a definitive answer. "The interesting finding was there was no difference between cryotherapy and radiofrequency energy in terms of the long-term success. Both procedures were extremely effective at treating atrial fibrillation." 
Andrade says follow-up at 12 months post-procedure showed 79 per cent of patients were free of symptomatic arrhythmia. Moreover, the median amount of atrial fibrillation patients experienced decreased by 99 per cent compared to the period prior to ablation.
As a next step, Andrade will be examining how these treatments impacted the arrhythmia related symptoms and the patients' quality of life. In addition, the team will examine how these arrhythmia treatments impact health care usage due to arrhythmia related emergency room visits and hospitalization. 
Because the patients in the trial have already been implanted with a tiny monitor to detect arrhythmia, it will be easy to definitively evaluate the effectiveness of the different approaches. Having the monitors in place also allows for longer-term follow up.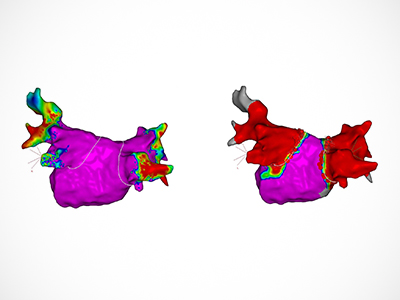 Shorter versus Longer
Beyond comparing heat and cold, Andrade's team went further, and looked at differences in the duration of cryoablation. The current standard is to freeze the heart tissue for 4 minutes at a time. Andrade says they wanted to know if a shorter duration has the same impact. "Based on our knowledge of how freezing affects living tissue we hypothesized shortening the freezing durations to 2-minutes from 4-minutes would result in a comparable effectiveness, while simultaneously shortening the procedure duration. This was exactly what we found." 
Andrade's findings were featured in the European Heart Rhythm Association congress news.