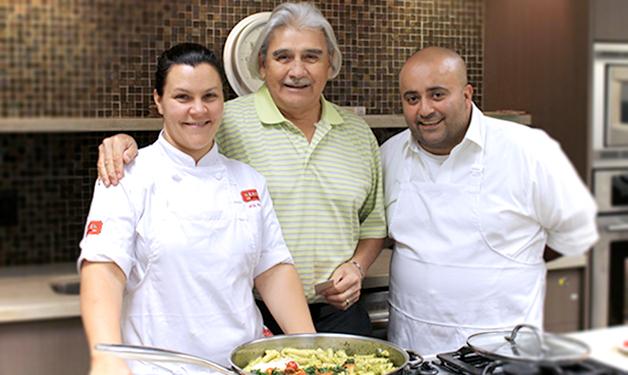 "I say yes to participating in research because I believe I will help myself and others by doing so."
– John Webster, Vancouver
When 71-year old Vancouver resident John Webster learned he had prostate cancer, he was understandably shocked and surprised. His wife, 56-year old Francesca de Bastiani, said that it felt as though the world stood still when she heard the diagnosis. However, they took the news with a tremendous amount of grace and decided to rise to the new challenge that faced them.
"I knew I had to turn it around and live with it," says Webster, who is an executive director for a non-profit association.
"We just decided to step life up a notch… or two… or ten, and now we live for the moment," adds de Bastiani, who works for the federal government in employment and training programs. "It's now been a few years; we're just so blessed and grateful for everything."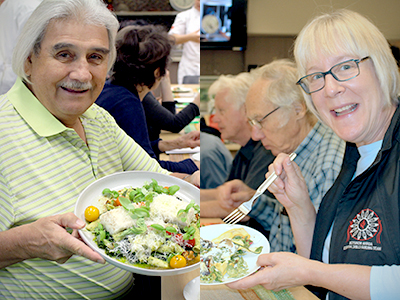 Living life to the fullest and taking advantage of new opportunities is what inspired them to join a six-session cooking class specifically for prostate cancer patients and survivors and their partners. The class is part of a feasibility study exploring cooking as a possible intervention to increase healthy outcomes for men with prostate cancer.
Prostate cancer is the most commonly diagnosed cancer in Canada. Its prevalence and the lack of research in terms of prevention motivated Vancouver Coastal Health Research Institute scientist Dr. Carolyn Gotay to develop the feasibility study to see if cooking classes with partners would have an effect on survivors' and patients' lifestyle and overall health. 
"Prostate cancer is a tough diagnosis. It's a tough time of life. And it's tough for the patient as well as his partner," explains Dr. Gotay. "That was the reason for having a patient-partner-based intervention: both patients and partners are being affected by the diagnosis." 
"I was looking at modifiable risk factors in prostate cancer, things that we could actually do something about; being on androgen deprivation therapy often causes men to gain weight, and lose bone density, both of which are potentially preventable and reversible," says Dr. Gotay, who is a professor in the School of Population and Public Health at the University of British Columbia, Director of the Centre of Excellence in Cancer Prevention, and is also an affiliate scientist at the BC Cancer Research Centre. "I thought: what could we do in this population to affect their eating patterns and teach them new ways of modifying their diet to make it healthier?"
For the study, prostate cancer patients and their partners participate in the series of six cooking classes and in each class learn new recipes, receive cooking tips, and are even occasionally taught by celebrity guest chefs.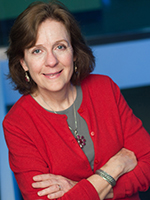 "We hope that the classes help the men better maintain a healthy weight and that they'll be eating more foods that counter the side effects of treatment," says Dr. Gotay. "And in general we want them to have a healthier profile for chronic disease prevention throughout their lives because we know from the statistics that the majority of prostate cancer patients are not going to die from it. They're going to live a long life so the things that we're teaching them will hopefully help them through their prostate cancer journey and the rest of their lives."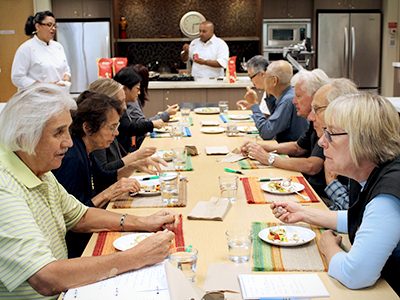 "We do fully realize that diet is important for health and there are certain foods that are better for cancer than others," says de Bastiani.
For Webster, participating in such a study is part of an important responsibility he feels he has to himself and his partner for dealing with his diagnosis.
"I think it's important to consider various possibilities when you're diagnosed and you have to look at different methods of dealing with a disease like –cancercertainly diet is one of them," he says. "I would definitely encourage people to look at all avenues and have a good attitude when you're trying to stay alive."
---
For more information about this study and taking part in the cooking classes for prostate cancer patients and survivors, contact Sventlana Ristovski-Slijepcevic at 604-822-3486 or cookingclass.cancerprevent@ubc.ca.
THIS IS ONE PATIENT'S STORY OF PARTICIPATING IN A CLINICAL TRIAL. YOUR EXPERIENCE MAY DIFFER. LEARN MORE ABOUT CLINICAL TRIALS BEFORE PARTICIPATING.