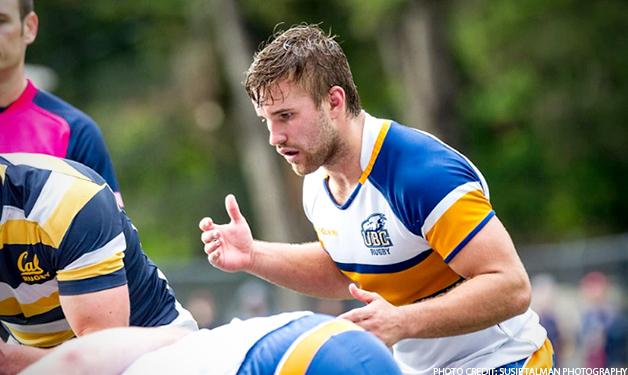 "I say yes to participating in research because I want other athletes in my position to have more answers regarding their mental health."
– Jorden Sandover-Best, UBC
Twenty-one-year-old University of British Columbia (UBC) student Jorden Sandover-Best is fully aware that the concussions he's endured as a varsity and national rugby player, and the risk of experiencing more as he keeps playing, may not bode well for his studies as a fourth-year English major.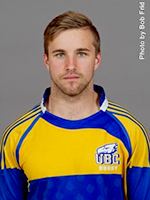 "Because there doesn't seem to be much definitive information out there about concussions, as an athlete you never quite know how much more damage you're doing," says Sandover-Best.
He recalls that his second diagnosed concussion, which happened just weeks ago, came from "a pretty swift kick to the face."
"I don't know if I lost consciousness, but everything went black, I was very disoriented and dizzy, and the headache was instantaneous."
"Concussions are a grey area for a lot of athletes–people like me, in my position, would love to get to a point where we can be told more about what's going on," he says. "More research and information would be comforting."
Sandover-Best's wish for more knowledge about concussions has inspired him to participate in a clinical study being led by Vancouver Coastal Health Research Institute scientist Dr. Naznin Virji-Babul in collaboration with physicians and physical therapists at the Allan McGavin Sports Medicine Centre. Dr. Virji-Babul, who is also an assistant professor in the Department of Physical Therapy, in the UBC Faculty of Medicine, and director of the Perception-Action Lab at the Djavad Mowafaghian Centre for Brain Health, has dedicated her career to developing non-invasive, inexpensive tools that directly measure both what's happening in the brain after such injuries and the process and time needed to heal.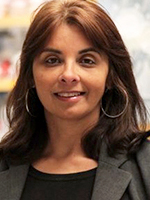 In this study, she and her colleagues are investigating what happens to people with concussions as they start a very gradual exercise program. The team, working in a protected research environment, will record participants' brain activity before and after exercise, which will allow them to evaluate if the physical activity is detrimental or beneficial to the participant's brain.
Kevin Valcke, a sport physiotherapy fellow with the Allan McGavin Sports Medicine Centre, will supervise participant activities in the study.
"Although there is a growing body of literature on the mechanism and physiological changes associated with concussion, the reality is that practical management of this injury hasn't kept pace with research," says Valcke.
Being active soon after a concussion could be helpful rather than harmful
What the researchers are asking study participants to do is counter to how concussions are usually treated. Currently, patients are told to rest until they no longer have any symptoms. Only then are they allowed to gradually increase their activity level.
"The problem with that is that for every other condition that we can think of–for example, after cardiac or orthopaedic surgery, or even after a stroke–resting is the last thing we do," Dr. Virji-Babul explains.
"You get people up the next day after these types of surgeries because we know that in those conditions prolonged rest actually makes people worse and it makes recovery take longer. And yet for some reason, the mainstay of concussion and recovery is rest."
"Many athletes experience symptoms of anxiety or depression because they feel like every time they have a symptom, something must be wrong with their brain so they've got to wait," she says. "We've had athletes come to the center who have been sitting in a dark room for almost a year because they've been told they can't do anything if they have any symptoms."
Sandover-Best is familiar with the frustrations of the recovery process. He's hoping that this study will help to shed light on understanding the extent of concussion injuries and the best course of treatment.
"Really, I just want to get back out there," he says, anxious to rejoin his teammates on the rugby field.
Photo credit: Susie Talman Photography
THIS IS ONE PATIENT'S STORY OF PARTICIPATING IN A CLINICAL TRIAL. YOUR EXPERIENCE MAY DIFFER. LEARN MORE ABOUT CLINICAL TRIALS BEFORE PARTICIPATING.