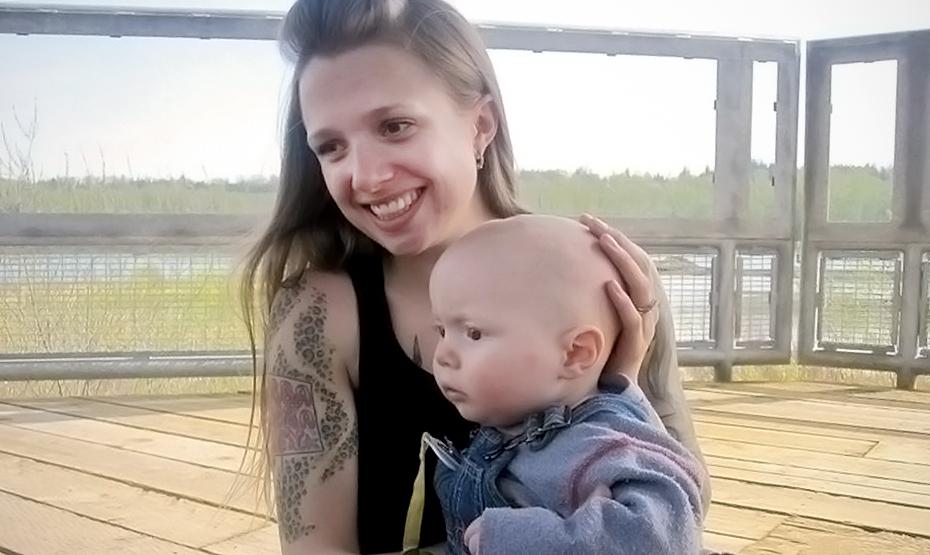 "I say yes to participating in research because the more that women talk about our sexuality, the more of a voice we will have."

– Sophie Hooper, Vancouver
When she was a young girl, Sophie Hooper experienced one of the worst kinds of trauma: sexual abuse at the hands of a family friend. The experience left her feeling numb and indifferent about sex. 
"It lost all meaning to me," says Hooper, who is now 34 years old. "Even when I was with someone that I cared about, the act of sex felt like I was going through the motions."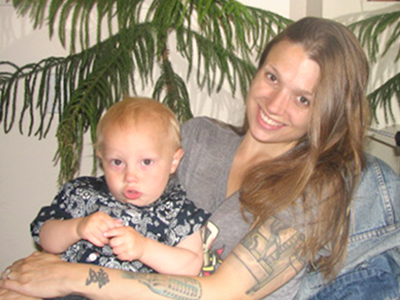 Several years after the United Kingdom-born Hooper moved to British Columbia, she saw an ad in the Georgia Straight recruiting participants for a clinical trial focused on female desire. 
The study—Psychological intervention for women with intimacy concerns—was a clinical trial led by Vancouver Coastal Health Research Institute investigator Lori Brotto, who is also the Canada Research Chair in Women's Sexual Health.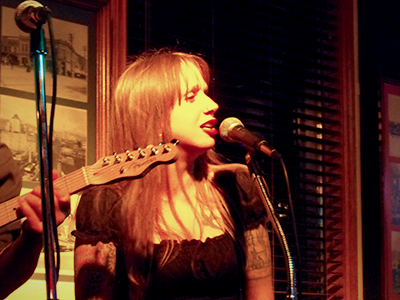 Hooper contacted the study organizers and was soon attending two-hour group sessions that covered educational topics about female sexuality. She also learned about cognitive and behavioural theory and mindfulness skills.
"The group sessions showed me that I am not the only person who is going through this, and allowed me to talk about my sexuality." 
"It was comforting to meet other women and discover that they were accepting of me," says Hooper, who adds that she recognized the value of talking about her sexuality with others through this experience. 
Opening the door to talking about female sexual concerns
It is estimated that between 20 and 30 per cent of women in North America experience lower sexual desire, but only around 15 per cent seek help for sexual concerns, Brotto says. 
"Recent findings show that the leading contributors of female sexual difficulties are psycho-social, as opposed to biological," says Brotto. 
"Our increasingly multitasking society means that women are more distracted and distract-able than before."
On top of this, there is increasing pressure for women to have an idealized expression of sexuality—such as an orgasm every time she has sex—and prevailing myths around what is normal. The result, says Brotto, is that many women experience low sexual desire and low awareness about their sexual needs. Although many women are not bothered by this, she notes, many others are.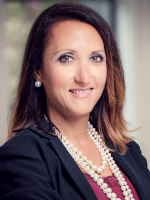 The key to good sexual health is mental wellbeing, says Brotto, which is why the study she is leading—which is currently recruiting participants—focuses on mindfulness-based therapies, as well as evaluations of women's response to stimuli.
"Women who participated in this study say they are starting to feel sex for the first time, while before they were distracted," says Brotto, who credits this result to women becoming more in touch with their bodies. "Even women without low sexual desire could benefit from mindfulness-based interventions to enjoy sex more." 
For Hooper, connecting with her sexuality through this research study opened up a whole new world of possibilities. Not only did the group sessions give her confidence, she is currently applying the mindfulness techniques she learned to other aspects of her life. 
"It gave me the boost I needed, and I do not know if or when that would have happened without this study."
The clinical trial is currently recruiting women living in British Columbia between the ages of 19 and 65 who are experiencing sexual interest, desire or arousal concerns. For more information and to participate, visit vchri.ca/participate or contact study coordinator, Faith Jabs, at 604.875.4111 ext. 63994 or faith.jabs@vch.ca.
THIS IS ONE PATIENT'S STORY OF PARTICIPATING IN A CLINICAL TRIAL. YOUR EXPERIENCE MAY DIFFER. LEARN MORE ABOUT CLINICAL TRIALS BEFORE PARTICIPATING.