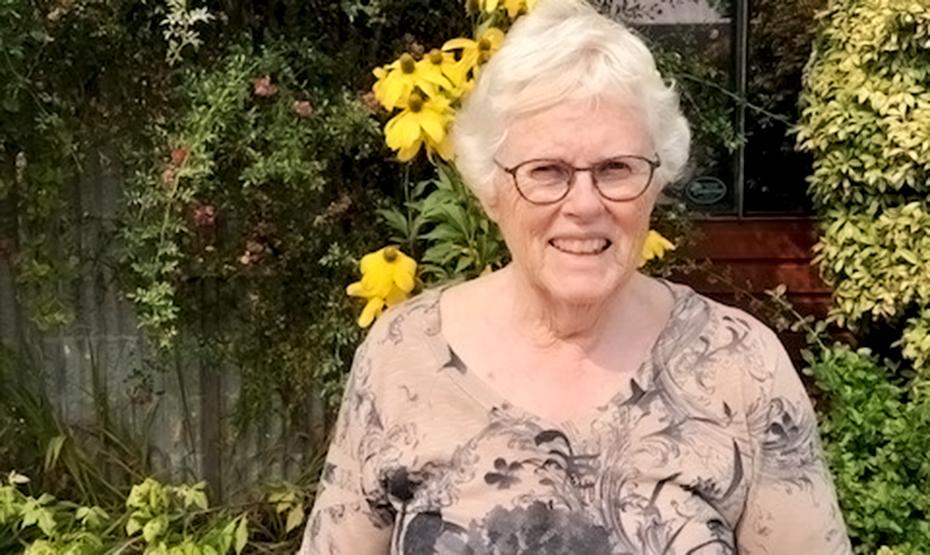 "I say yes to participating in research because it is important for patients to be heard."

– Sue Jackel, Sechelt
For retired university professor Sue Jackel, taking part in research comes naturally. Diagnosed eight years ago, Jackel was keen to help with a new study focussed on advanced care planning for people with Parkinson's. "I read about the study in the Parkinson Society of BC newsletter and I was intrigued. What most appealed to me was that it is patient-oriented." 
"I'm a planner and I like to be as prepared as possible. Although I'm doing well now, I know there will come a time when I'll need more care."
The study, funded by Parkinson Canada, is spearheaded by PhD candidate Kim Jameson, who works with Vancouver Coastal Health Research scientist and principal investigator Dr. Anita Ho. Jameson, who specializes in clinical ethics, says while there has been a shift towards more open discussion about end-of-life and palliative care, there is still a long way to go. Recent studies by the BC Centre for Palliative Care found that only 10 per cent of patients have discussed end-of-life care with their health care provider. 
Advance care planning is not end-of-life planning. Advance care planning is preparing for what kind of care you want when you may not be able to speak for yourself. All too often, Jameson says it is up to the patient to broach the topic. "Many care providers are reluctant to bring up the subject, for fear of upsetting a patient or because they are uncomfortable with the topic. But getting it out in the open is the best thing for everyone. We need to take the burden off patients and share the responsibility."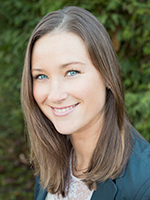 Like many patients, Jackel initiated the conversation about advance care planning with her health care providers. She found their responses a bit discouraging. "My GP saw this as evidence I was depressed. My neurologist thought my concerns were premature and possibly reflected anxiety." 
"There are still a lot of taboos around talking about death and dying, and doctors naturally want to focus on the positive.  Still, if a patient asks for information and discussion, even hints at it, it should be seen as a reasonable concern," says Jackel.
Through the study, which is also surveying health care providers, Jameson hopes to uncover the common barriers health care providers face and develop tools to help them appropriately initiate advance care planning conversations. Jameson plans to publish the study and share the results with providers through workshops and outreach sessions. She'd also like to develop a best practice guide for those who work with Parkinson's patients as well as resources for patients and their family members.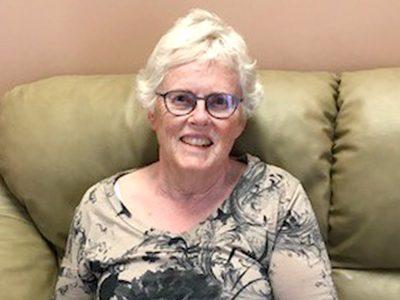 Open dialogue on the specific needs of Parkinson's patients
Jameson says while Parkinson's is not a terminal condition, patients can suffer declines in mobility and cognition that impact decision-making later on in life. Disease progression can be very slow but for some patients, there can be a sudden decline in mobility and an increase in frailty.  And in many cases (rates vary between 25 and 40 percent) dementia can become a factor. "All these variables make it more important to discuss advance care planning well ahead of time."
"It really relieves the stress for everyone involved—patients, providers and care givers—when there's clarity about what the patient wants," says Jameson.
Jameson is grateful to all the patient participants in her research. "The work we do is impossible without patient volunteers who are willing to be involved. We hope to take their feedback about their experiences and change our practice to provide better care." 
Jackel encourages other people to take part in the study. "We're not going to be able to help each other if we don't speak up and have these important conversations." She says the study required minimal work on her part—a one-hour phone interview, with the possibility of a half-hour follow-up, was all it took.
The study is open to patients with Parkinson's, their caregivers and health care providers. 
THIS IS ONE PATIENT'S STORY OF PARTICIPATING IN A CLINICAL TRIAL. YOUR EXPERIENCE MAY DIFFER. LEARN MORE ABOUT CLINICAL TRIALS BEFORE PARTICIPATING.