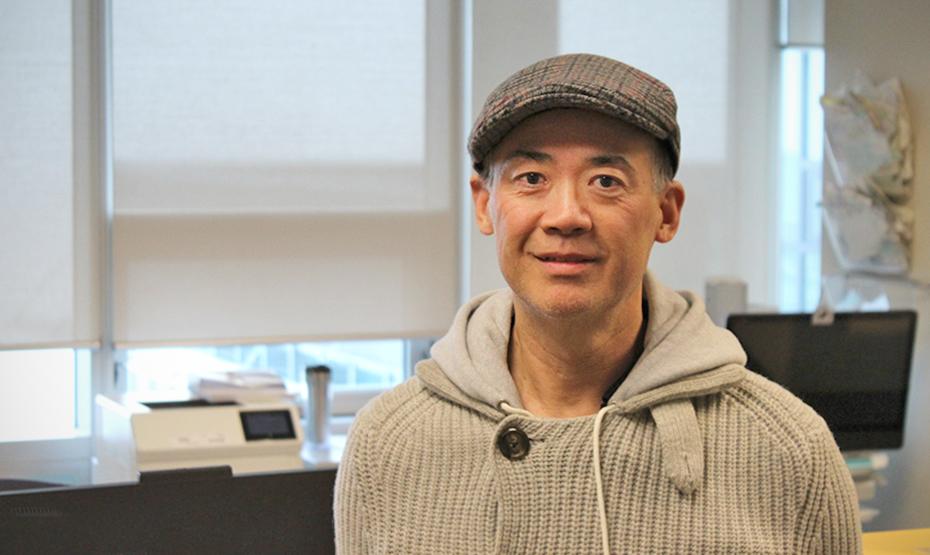 "I say yes to participating in research because I want to pay back for the wonderful care I was so lucky to get."

– William Der, Vancouver
Despite suffering a heart attack this past summer, Vancouver resident William Der considers himself a very lucky man. While out for a bike ride on the Arbutus corridor, 58-year-old Der began to experience what he thought was bad heartburn. "I didn't think it was anything else. My partner gave me some Tums and water, but it still wouldn't subside. Then I looked on my phone and read that heart attack can be mistaken as heartburn."
Der's partner tried to call a cab to get to the hospital, but found none were available. Luckily, at that moment Der's cousin happened to walk by. "He got a car-to-go and whisked us off to Vancouver General Hospital! Within seconds of arriving I was in a bed, and within half an hour I had a diagnosis."
Der said he could not have asked for better medical care. "The doctors and surgeons didn't hesitate in any way. They knew exactly what to do. I was amazed how everything went like clockwork—I just lay there and let it happen because I knew I was in the best place to be." Der laughs in recollection.
While in recovery, Der was asked if he would be willing to take part in a research study using a home-based cardiac monitor. Der would have to wear a heart monitor for up to 30 days after leaving the hospital, and the monitor would record any heartbeat irregularities (called 'arrhythmias'). Der gladly agreed.
"I thought this is a great opportunity to learn more and to pay back."
That is where Der's second stroke of luck came in. Even though he only wore the heart monitor for 10 days—he developed an allergic reaction to the skin adhesive— it detected an irregularity in his heart called ventricular tachycardia. Left undetected, the irregularity could have resulted in sudden death.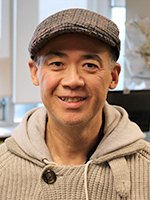 Cardiac study shows tracking from home can head off heart issues
Der has now been fitted with an implantable cardioverter-defibrillator (ICD) that monitors heart rhythm and delivers electrical impulses to 'kick-start' the heart when it is irregular. 
Dr. Chris Cheung, co-principal investigator of the monitoring study, notes that while Der wasn't able to see the study through till the end, it was still beneficial. "Mr. Der is a good example that even some monitoring can detect potentially life-threatening arrhythmia."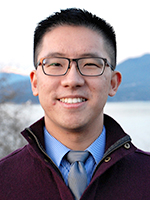 "When they're in the hospital, patients are connected to a monitor and every move the heart makes is tracked so physicians can easily spot any irregularities, like extra heart beats or skipped beats. But once a patient goes home, we can no longer monitor and collect any of that information." 
Cheung and his co-investigator Dr. Jason Andrade are trying to determine if home monitoring generates useful information. They are also narrowing in on how long heart attack patients should be monitored, and what kinds of monitoring work best.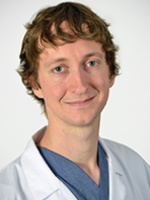 Cheung says previous research found most abnormalities show up in the first couple of months after a heart attack, so they are starting with a 30-day monitoring window. As the monitoring study progresses, they will assess the information gathered and fine-tune things, like having an alternate hypoallergenic adhesive for patients like Der—before embarking on longer-term studies. Cheung credits the VGH Division of Cardiology and the dedicated Cardiology Research team for going above and beyond in making the study a reality. The study also received support from the Canadian Cardiovascular Society-Bayer Resident Vascular Award and the Cardiac Arrhythmia Network of Canada CHAT Discovery Award.
The team is still recruiting patients. Two thirds of participants will be fitted with a heart monitor; the other third will report their symptoms in a journal. Cheung says this way they can compare data and see if the monitor is more effective than the diary alone. Participants are fitted with the heart monitor while they are in hospital. After the 30-day period, they only have to do a follow-up phone call a few months later.
As for Der, he's now back at work, installing displays for a department store. He is paying more attention to his diet and to exercise. "I'm doing what the doctors tell me!"
"Do it to protect yourself and your friends and family. I am living proof of how research benefits us."
Der encourages other heart attack patients to take part in research, whether it's the monitoring study or one of the many other cardiac studies available. 
THIS IS ONE PATIENT'S STORY OF PARTICIPATING IN A CLINICAL TRIAL. YOUR EXPERIENCE MAY DIFFER. LEARN MORE ABOUT CLINICAL TRIALS BEFORE PARTICIPATING.