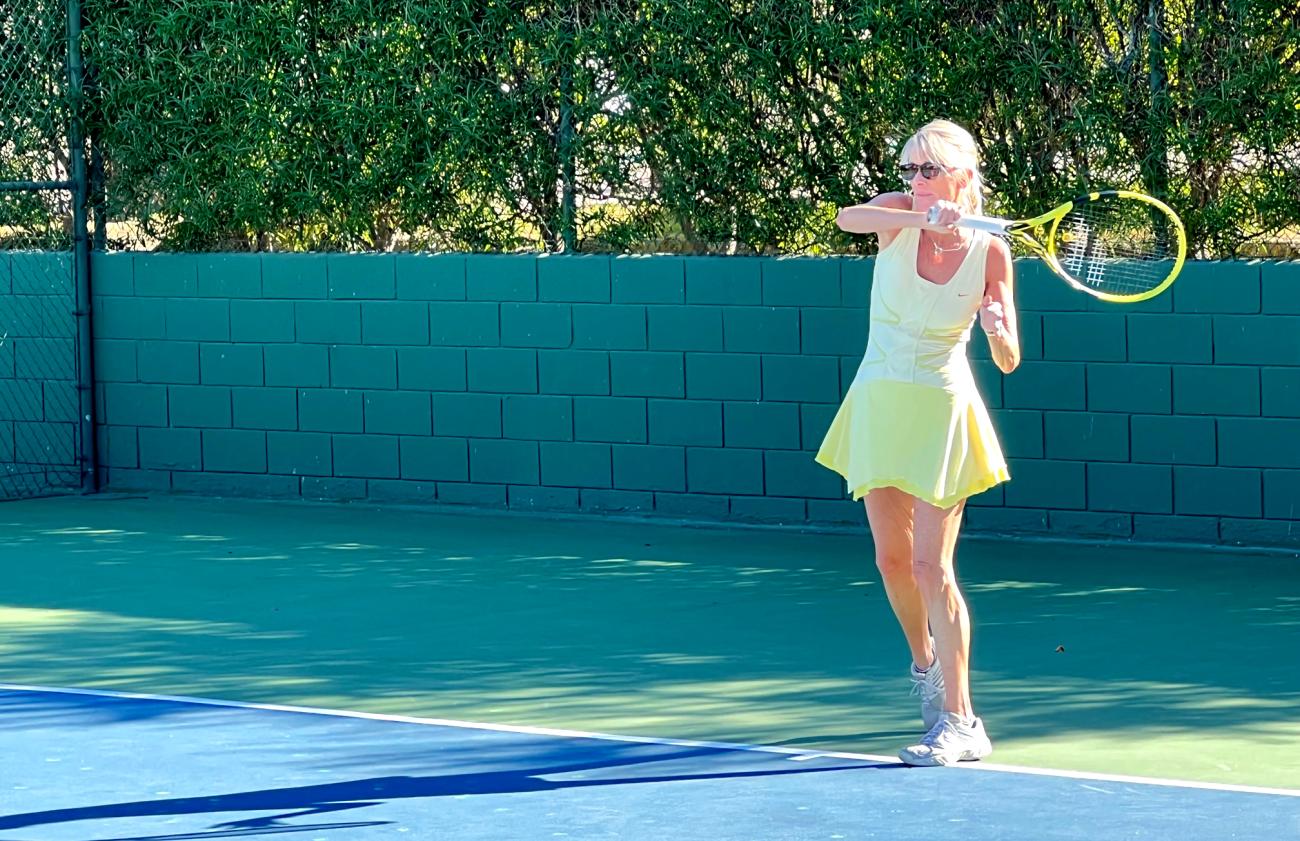 "I participate in research to help take the fear aspect out of the equation for me and other breast cancer patients."

– Lorna Smith, Lions Bay
Lorna Smith knows that she is one of the lucky ones who experience very little pain directly following breast cancer treatment. Now in her 60s, Smith was diagnosed in early 2022 with the all-too-common disease that affects around 29,000 Canadians.
"I was startled by the diagnosis because I do not have a history of cancer in my family," recalls Smith. "At the time, I did not feel immense fear, as I believed that the medical system had the tools to deal with it."  
An active person who enjoys travel and leisure time, Smith's world slowed down while on her cancer journey. After being referred to an oncologist, she underwent surgery to remove a small mass from her left breast and six lymph nodes from her armpit, along with radiation treatment.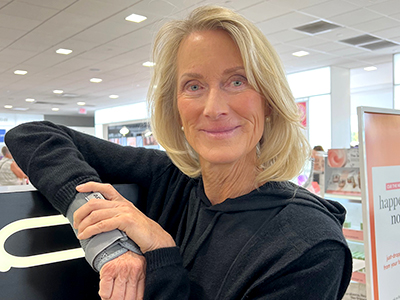 While still in-hospital, Smith noticed a poster advertising a clinical trial led by Vancouver Coastal Health Research Institute researcher Dr. Kristin Campbell. Curious about the study, and wanting to support research that could help patients like her, Smith enrolled as a participant. 
Empowering patients to seek optimal post-breast-cancer care
Campbell's Arm Morbidity Self-Monitoring (AMS) study — conducted with support from UBC physiotherapy trainee Kendra Zadravec — aims to better understand how to assess the shoulder and arm problems experienced by many people who undergo breast cancer treatment.  
Surgical incisions made in the armpit and chest can affect movement due to scar tissue and related swelling, Campbell explains.
"Many patients experience something akin to having very tight shoulder or chest muscles that can make it difficult to do up their bra straps or wash their hair."
Pain, muscle weakness, swelling and decreased range of motion can hinder daily and leisure activities. Over time, this can decrease a person's quality of life, independence and recovery. 
Patients who undergo surgery and radiation for breast cancer are also at a higher risk of developing lymphedema. The condition occurs when the lymph drainage system found in a woman's armpits and chest wall do not work as well due to surgical incisions or radiation treatments. Lymph fluids can pool, causing arm swelling that can lead to permanent tissue damage and arm and hand enlargement.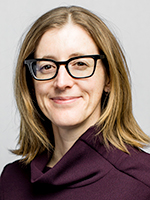 "The condition can happen soon after surgery or years later," adds Campbell. "The earlier lymphedema is caught, the easier it is to manage, which is where the importance of empowering breast cancer patients with the tools to self-monitor can support better outcomes."
For the AMS study, each participant fills out a survey on their daily activities and their own assessment of their arm and shoulder movement. They also receive an assessment by a physiotherapist, which is compared against the participant's self-assessment. The physiotherapist then recommends whether or not a participant would benefit from receiving further physiotherapy.  
"Most patients receive preoperative education, and a physiotherapist is often involved in these sessions," notes Campbell. "However, most patients will not routinely see a physiotherapist after surgery, and standardized self-monitoring guidelines are not presently given to patients to help them identify when they should seek care from a physiotherapist after surgery."
"Physiotherapists can help manage these issues. However, some people may not know they could benefit from physiotherapy after breast cancer treatment."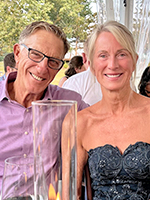 Better self-monitoring could also mean that patients may not have to make a trip to a specialist clinic to be assessed. 
"Giving patients a way to self-assess their arm and shoulder mobility to determine if something needs to get looked at would take away some stress and anxiety." 
Campbell's "Arm Morbidity Self-Monitoring" study is recruiting women aged 19 and older who received treatment for breast cancer. Learn more and participate in this study.
This is one patient's story of participating in a research study. Your experience may differ. Learn about clinical trials before participating.