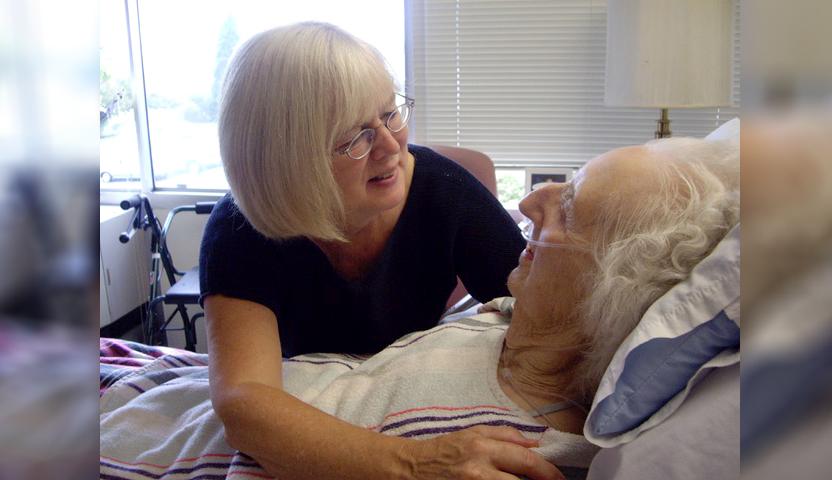 "I participate in research because it is how things get done. Most change these days is based on research and evidence. So, participating allows you to be part of the change and have a voice in the research."

– Johanna Trimble, Roberts Creek
Johanna Trimble became an advocate for adverse drug event (ADE) awareness after having more than one family member affected by a problem medication. 
ADEs occur when a person experiences harmful side effects from a prescribed medication. Trimble's sister-in-law, Marilyn, passed away after a medication that had previously harmed her was accidentally re-prescribed by her general practitioner, who was unaware of Marilyn's previous adverse reaction to the medication.
Trimble's stepmother was also accidentally re-prescribed medication that had previously harmed her, which was luckily caught in time by Trimble who had kept detailed information on her stepmother's medications.
See and hear Johanna Trimble share her personal story:
"Many people take quite a few medications without knowing about possible harmful side effects," says Trimble. "So I really felt inspired to do something about that."
In 2010, Trimble joined the Patient Voices Network, administered by the BC Patient Safety and Quality Council (BCPSQC) and composed of caregivers, patients and their families. She is also a member of several patient advocacy organizations, including the Canadian Medication Appropriateness and Deprescribing Network, as well as the primary care network in her local community.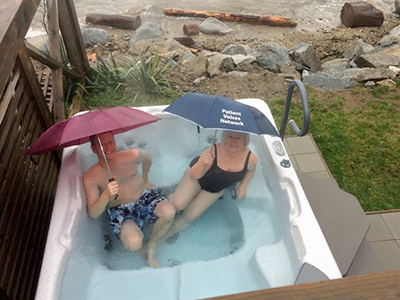 Then, in 2016, Trimble met Vancouver Coastal Health Research Institute researcher Dr. Corinne Hohl at a BCPSQC conference. The two began discussing ADEs, and later Trimble became a public partner with her ActionADE research project.
Spearheaded by Hohl, ActionADE is a computer software application that links the provincial PharmaNet community pharmacy database with hospitals. Previously, patients' prescription information and ADEs were only shared between the electronic databases of community pharmacies, and not with hospital databases.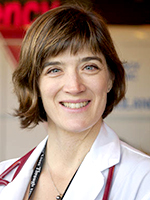 The ActionADE pilot project has been implemented at several hospitals in Greater Vancouver, including VGH, as well as St. Paul's, Lions Gate and Richmond hospitals.
"Our research has shown that community pharmacists are seeing ADE alerts from these hospitals and responding accordingly," says Hohl. "So, we know that we are having a direct impact on patient care." 
Partners who care for the community
Working alongside two other public partners, Trimble not only helps to inform research through feedback and insight into possible research questions, but also through public partners' community connections, advocacy work and memberships.
"Johanna and our other public partners have been absolutely integral, dedicated supporters of our work," says Hohl. "They have helped us create the right connections in the community, including with researchers, members of the BC Ministry of Health, patient partners and other public partners." 
"Johanna actively works to make sure that patient voices are heard in a way that can really change current health care systems for the better." 
As a member of the ActionADE working group, public partners attend monthly meetings and present at conferences with research team members. Their input is often applied to and credited in the design and analysis of published studies, such as this Journal of the American College of Emergency Physicians Open study co-authored with Hohl. 
"It is a completely different perspective when you are a health care provider compared to a community or family member," says Trimble. "Both perspectives are important and need to be honoured."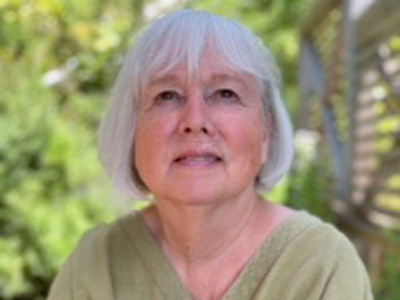 This is one patient's story of participating in a research study. Your experience may differ. Learn about clinical trials before participating.