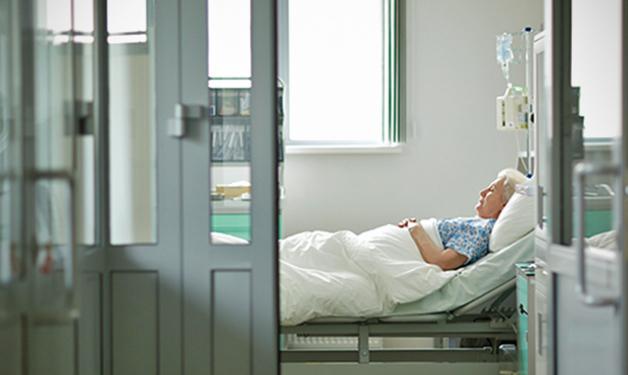 Simple maneuver added to provincial guidelines for preventing pressure injuries.
If you're healthy and mobile, it's easy to take for granted the simple, everyday act of sitting up in bed. However, for an immobile person bound to a hospital bed, being sat upright via a bed adjustment can result in pressure and pain. 
While working at a residential care facility, Vancouver Coastal Health Research Institute clinician scientist and occupational therapist Jeanette Boily noticed that residents expressed pain and reluctance at being moved in their hospital bed from lying flat to an upright seated position. The residents' discomfort sparked Boily's research and ultimately led to a formalized guideline of a simple trunk release maneuver that offers improved comfort and safety for bedbound patients.
Using a pressure mapping system to illustrate the profile of pressure underneath a person, Boily and her colleague Guylaine Desharnais discovered that a lot of pressure builds up particularly under the buttocks and trunk when a person is unable to adjust themselves during bed movement into a seated position.
"My colleague and I wanted to experience what our clients were experiencing, and so with the pressure mapping system in place, we each tried lying on a hospital bed and not moving when the bed was adjusted into a seated position," says Boily, who is regional occupational therapy practice leader at Vancouver Coastal Health (VCH). "After the head of the bed was raised, my colleague complained about discomfort and described how she felt driven down into the surface of the bed."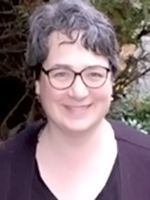 Finding relief for patients
The pressure mapping system also helped the researchers discover that the addition of a trunk release maneuver during the process of sitting a client upright alleviated the build up of pressure. When the head of a hospital bed is raised, the patient's trunk should be moved forward, off of the bed surface to release pressure under the buttocks and back. 
"It doesn't take the pressure away entirely. There's still pressure in a seated position, but the trunk release maneuver does help alleviate the build-up of pressure that increases during movement from lying flat to a seated position."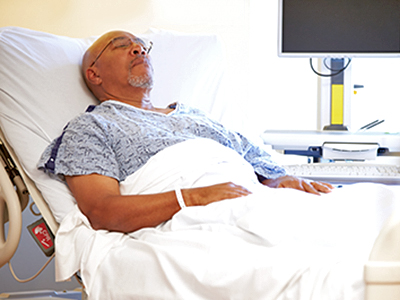 "It's a very simple thing that nurses on the front lines were sometimes doing because of their patients' discomfort," says Boily, who worked with the Musculoskeletal Injury Prevention Team at VCH for this research. They came up with two different strategies to perform the trunk release maneuver either singly, with the use of assistive equipment, or with a partner to avoid worker injury. "This maneuver was common practice for some but we didn't necessarily recognize it as a standard procedure or process, and it needed to be adopted as such."
Results from the researchers' study showing the maneuver's efficacy were published in 2012 in BMC Geriatrics and the maneuver has been adopted into B.C.'s Interdisciplinary Skin and Wound Committee best practice guidelines for preventing skin breakdown due to pressure, friction, and shear.