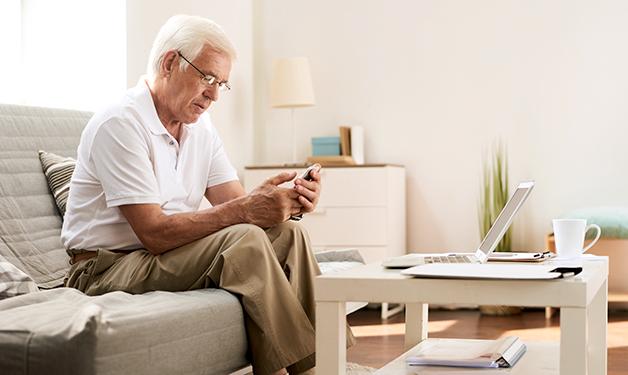 Interdisciplinary collaboration helps patients get assessed at home.
Vancouver-based medical researchers are teaming up with computer engineers to change the way patients with Parkinson's disease (PD) are monitored. A new joint initiative will use smartphone app technology and sensors in patient's homes to give clinicians a better picture of disease progression from afar. 
Vancouver Coastal Health Research Institute scientist Dr. Martin McKeown is spearheading the project. He says the technology will be a game changer. "When we see a patient in the clinic we only get a snapshot of their condition. We don't know how they are doing in their home or how they are doing over time. It's often several months before we see them again. Being able to monitor them in the interim will enable us to improve their care substantially."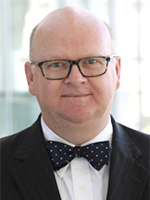 The smartphone approach is part of a bigger five-year international project funded by the Pacific Parkinson's Research Institute. Computer programmers are designing smartphone-based games that replicate lab assessments for PD but generate daily information from the comfort of a patient's home. The games will test cognitive, vision and mobility changes. They are also designed to keep patients interested and empower them with feedback and progress reports. 
"Parkinson's is a disease that changes daily; managing it requires a lot of fine-tuning. That's hard to do with standard office visits. Being able to track patients' needs remotely results in better care."
McKeown says the sensor monitoring could include wearable Fitbit-type wrist trackers and wall-mounted sensors linked to the trackers. Every time a patient moves around their home, the motion could be recorded and the data analyzed. "We're looking at the best technologies to monitor people's mobility without being intrusive in the way a camera would be. For many of our patients with advanced PD, it's crucial to keep track of their mobility and adjust care recommendations accordingly for their safety and wellbeing—sometimes they are moving too much and sometimes too little."
McKeown says another advantage of remote monitoring is that it can include patients and clinicians from all over BC and beyond, and thereby collect vast amounts of data. "The more data we collect, the more engineers can extract meaningful information to help clinicians understand the different aspects of this complex brain disease."
McKeown embodies this cross-disciplinary approach himself—he's a neurologist and an engineer—so he understands the value each discipline brings.  
"This project exemplifies the power of merging disciplines—here, medicine is teaming up with hardware engineers, software designers and big data management experts."
Fine-Tuning Medication From Far Away 
There is no cure for PD but there are medications to help control symptoms. But McKeown says it's often a delicate balance between benefits and side effects.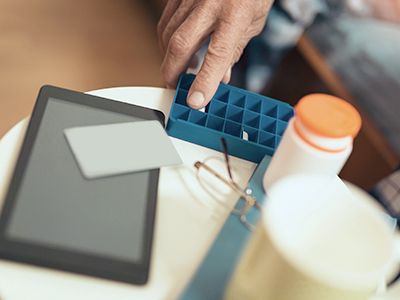 To get the right dose and help patients remain independent for longer, McKeown says the project will also include "smart pill box" technology to track the dosage and frequency of medication and head off any unnecessary interventions.
"Often patients with Parkinson's fail to re-medicate quickly enough and then experience an array of side-effects and new symptoms—such as chest pain, cloudy thinking and increased tremors— as their medications wear off. They end up seeking medical help, often at an emergency room, at a cost to the system and at an inconvenience to themselves." 
Remote monitoring has promise for many aspects of health care innovation around the world. Japan and Singapore are testing remote monitoring as a way to help seniors age in their own homes. China is looking at technology to solve the problem of too few specialists. A visiting neurologist from Tianjin China, Dr. Ying Liu, is currently working with McKeown and hopes to bring the technology back to her home hospital.  Here in Canada, there is incredible potential to better monitor health in remote and rural areas. UBC medical students Laura Jowon Kim and Charles Choi are doing projects that ensure that the apps developed accurately assess PD symptoms and are engaging for patients.  Other VCHRI physicians, such as Dr. Kendall Ho, are interested in cardiac monitoring of patients seen in the Emergency Department. But for now, McKeown is focussed on Parkinson's.