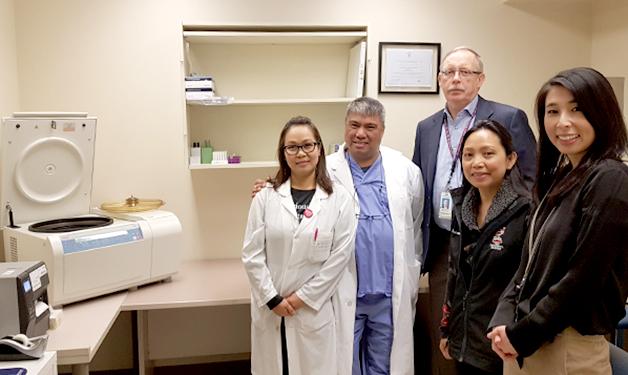 Blood collection made easier for both researchers and study participants.
A short walk down the hall behind the information desk at Vancouver General Hospital (VGH), in the laboratory medicine wing, is a new resource for Vancouver Coastal Health researchers – a collection space devoted specifically to blood work for research studies.
The new service is possible due to support from the Vancouver Coastal Health Research Institute (VCHRI) and the Hematology Research Program. Funding for the lab's equipment came from the Hematology Research Program using a VGH & UBC Hospital Foundation donation from the Warren family. Additional funding for a dedicated phlebotomist—a technician trained to draw blood— was provided by VCHRI. The new research lab is now equipped with everything needed to collect, process and ship blood samples in order to expedite research.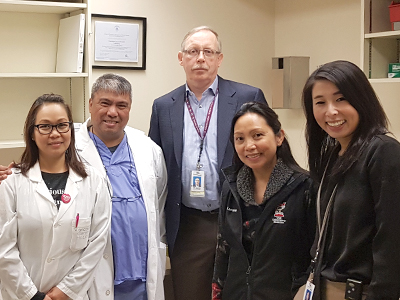 Before the dedicated research lab opened for business, collections were performed at the clinical Outpatient Laboratory in the Diamond Health Care Centre (DHCC). But with such a high volume of clinical bloodwork at VGH, there wasn't always capacity for the lab to take on the research blood work as well. Sometimes researchers who relied on blood collections for their studies couldn't move forward with their work. This sparked the idea of creating a separate space to fulfill this service.
"This new lab will also improve the experience for our research study participants and further facilitate research at VGH," says Dr. Sophia Wong, Regional Medical Lead for Pre- and Post- Analysis Vancouver Coastal Health and Providence Health Care Laboratories.
"It is so generous of people to volunteer to participate in research studies. We want to be mindful of their time and optimize their experience by minimizing wait times for research blood work."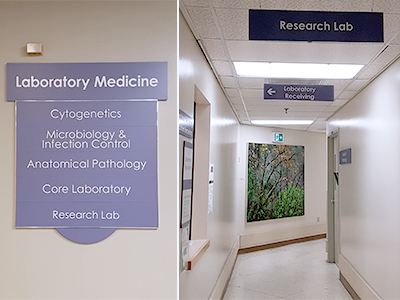 "Depending on the date or time, there was often a long wait in the clinical lab. It wasn't ideal for research participants," said Dr. Wong. "They are already volunteering their time and we don't want to take up any more of it."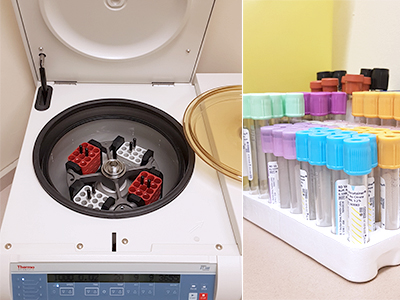 The research lab, which opened in September 2018 in the Jim Pattison Pavilion at VGH, is available for research blood collections from Monday to Friday, 8:00am to 4:00pm. Outside of these hours, samples can still be drawn at the DHCC Outpatient Laboratory.