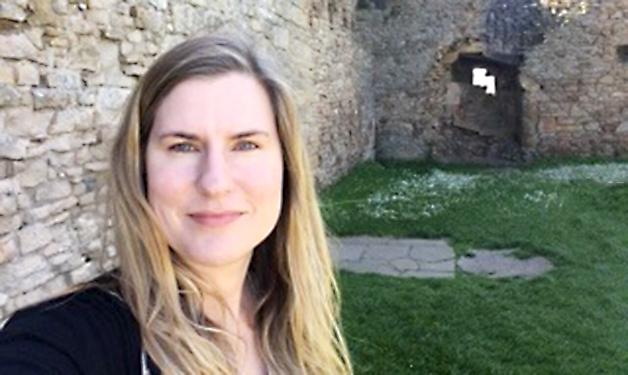 Meet Sue—examining balance, one step at a time.
Q: What is your research area of interest, and what sparked that interest?
A: My research focus is on stroke rehabilitation; more specifically, my work uses neuroimaging such as functional near-infrared spectroscopy and electroencephalography to examine the role of the brain in walking and balance recovery. My interest was sparked when I was working as a physiotherapist helping stroke survivors re-learn how to walk. I am now a postdoctoral fellow in the Rehabilitation Research Program at the GF Strong Rehab Centre.
Q: What's the best part about your research job?
A: The best part is that I get paid to think! I also hope that my research will someday help stroke survivors with their walking recovery.
Q: What does your average day look like?
A: There is almost no such thing as an average day – one reason why I love my job. Each day is different. One day I may be pilot testing a new protocol and new technology, the next day I may be at my desk analyzing data, or another day I might be at a conference, hearing about new ideas and sharing my work with peers. 
Q: What is one of the biggest highlights or proudest moment of your research career?
A: Defending my PhD is one of the highlights of my scientific career to date. I remember being very nervous, yet I still enjoyed discussing my work with the examiners.
Q: Who inspires you?
A: The stroke survivors I work with are very inspiring. Hearing stories of their journey toward recovery and their adaptation to life after stroke, motivates me to continue my research.
Q: What was your first job?
A: I grew up in a small farming town so my first job was at a cucumber grading station. Farmers would come with large hoppers filled with cucumbers at the end of a day of picking. The cucumbers would be sorted by size and placed in large bins, which I weighed and prepared for shipping. 
Q: What's your favourite book? 
A: I love reading Agatha Christie's books about the fictional Belgian detective Hercule Poirot.
Q: How do you unwind at the end of the day?
A: Outside of work, I unwind with high intensity exercise, meeting up with friends or watching a Netflix show.
Q: What's one thing we might be surprised to learn about you?
A: As a child, I was fluent in Plautdietsch (a low Prussian dialect of northeast Germany with Dutch influence), but have lost a lot of the language since moving away from my home town of Aylmer, Ontario.