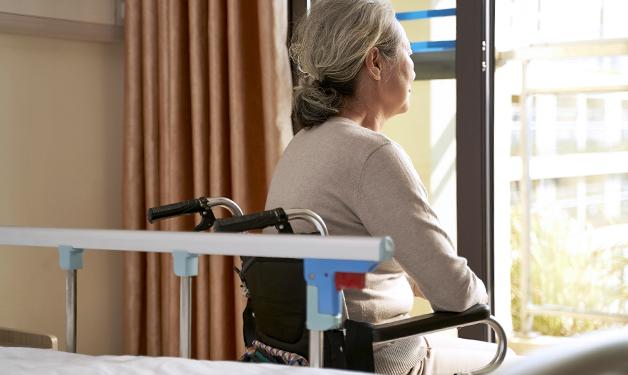 Despite difficulties with communicating, ALC patients want and need to be heard.
Mariko Sakamoto was completing her master's degree in nursing and working as a transition nurse in a local hospital when she kept noticing older adult patients waiting around in hallways on and off for weeks, either by themselves or with their families. Part of Sakamoto's job was to ensure access to adequate care and services for soon-to-be discharged patients once they arrived back home. The patients in the hallways did not fall under her purview even though they no longer needed acute care services. She learned that they were designated as alternate level of care, or ALC. 
"ALC patients are often older adults who were living in the community prior to their hospitalization, but during their hospital visit their overall needs were assessed as being too great for them to return home," she explains. 
"Even though ALC patients may no longer need regular wound care, lab testing, or any of the other hospital services that get them back on their feet, they can't be sent home," she adds. "As a result, they end up waiting in the hospital for things to change, like an appropriate living arrangement to be made or a care home spot to open up, or for resources to come through, for example."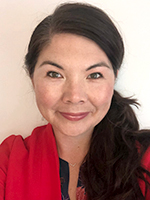 As part of her PhD, Sakamoto recently completed a study about older adult ALC patients with dementia. Her study aimed to gain their perspectives as patients stuck in this limbo-like situation. Studies about people living with advanced dementia, which many of these ALC patients were, often do not involve the patients themselves in the research process, she highlights.
"I wanted to know, from the ALC patients' point of view, what their waiting experience was like."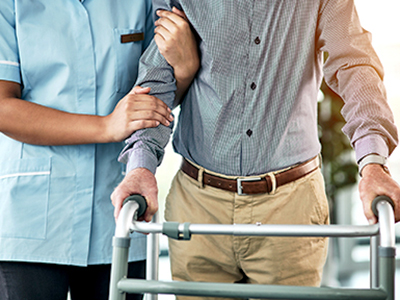 "We need to look beyond the labels assigned to them, such as patient with dementia, patient with behaviours, or the highly pejorative bed-blocker term, which suggests that they are taking up space unnecessarily," she explained. "The ALC patients in the study were still individuals who could, in their own ways, communicate their needs and who were actually incredibly resilient."
"Many of the patients, and even those who had trouble communicating, were able to show me and tell me that they want to be heard but didn't feel that they were being listened to in terms of their needs." 
Sakamoto's research has inspired her to think about what happens when health care providers designate a patient as ALC.
"I'd like us to ask: What is ALC? How did this patient come to be designated as ALC? What does it mean to provide ALC care?" Sakamoto says. "And none of this is really clear because for these patients, what's happened is that they're just waiting around. They have nothing to do."
"As nurses, we understand that patients with dementia who are designated as ALC are not in the right place to be getting the right care," says Vancouver Coastal Health Research Institute scientist Dr. Alison Phinney.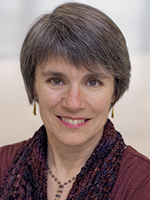 "This study has allowed us to hear for the first time what it is like for the patients themselves to be in this situation. These are important insights that need to be considered as we try to solve these systems-level issues."
Fighting the notion that aging means decline
Sakamoto adds that a lot of her findings bolstered what was known already—that hospitalizations are challenging for older patients and even more so for those who live with dementia. 
Her work also made her keenly aware of the stigma of ageism and declining health. 
"It is unacceptable that our society expects that as people age they are going to decline, become less mobile, more aggressive, and more challenging to care for," Sakamoto says. 
"We have an aging population and we're going to have more people ending up in hospital who are older," she adds. "ALC designations are going to continue to be handed out, so we need to think more about what we can do once it happens and how can we learn from these patients to fight ageism and stigma."