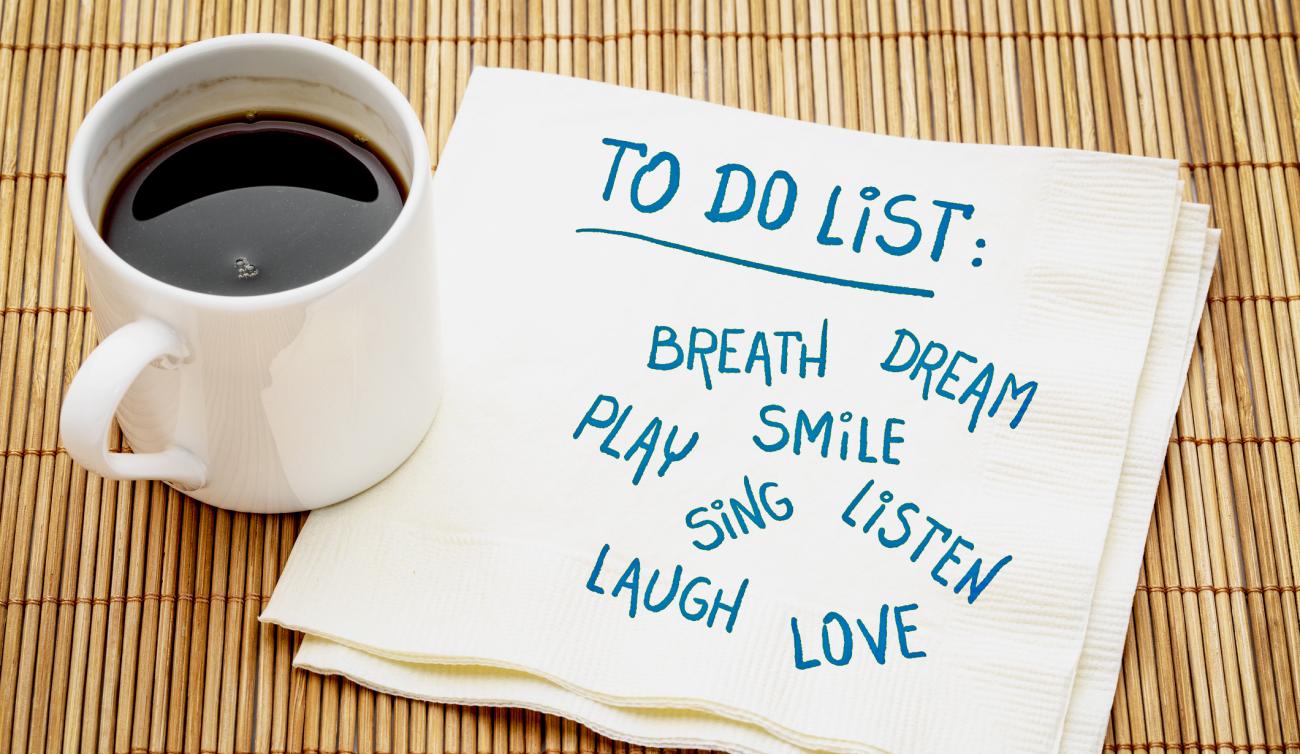 More than getting manicures or watching our favourite shows, self-care encompasses the daily acts that revitalize our minds and bodies.
Each July 24, people around the world celebrate International Self-Care Day to champion the importance of taking the necessary time out of our busy and sometimes stressful lives to care for our well-being. As our Vancouver Coastal Health Research Institute (VCHRI) expert Dr. Emma Morton explains, self-care is about playing an active role in meeting your physical, social and emotional needs.
Q: What is self-care and why is it important?
A: Self-care is an umbrella term used to refer to things that we do to help reduce stress and support our physical and mental well-being. While self-care can sometimes be portrayed as self-indulgence, such as getting a massage, it is more often about the daily things that we do to take care of ourselves, including less enjoyable or mundane tasks. This can take the form of getting a good night's sleep, staying hydrated, eating a healthy diet, managing stress, staying on top of your to-do list, paying bills and keeping your environment clean and comfortable.  
Q: How can I figure out what type of self-care might work for me?
A: Activities that might be relevant to an individual can vary based on their circumstances or lifestyle. The World Health Organization defines quality of life as "an individual's perception of their position in life in the context of the culture and value systems in which they live and in relation to their goals, expectations, standards and concerns." 
The following categories may help you determine what kinds of self-care may best meet your needs:
Mental — Do you practise mental relaxation, mindfulness or live in a way that is in touch with your values? Do you seek support for mental health needs or engage in activities you enjoy, such as creative arts or looking at family photos?
Physical — Do you take care of your body with good food, exercise, sleep and avoiding harmful substances? Do you seek care for any physical illnesses or injuries you might have and participate in self-soothing activities, such as running, yoga or mindfulness?
Social — Have you set aside time to spend with supportive family or friends? Can you be in contact with others through leisure activities or spiritual or religious pursuits in a way that feels good to you in terms of your comfort level?
Environmental — Research has shown that we sleep better on clean sheets, concentrate more easily in an uncluttered space and can be mentally rejuvenated by spending time in nature. What are a few actions that you can take to keep your living environment safe, clean and comfortable, and that can get you out the door now and then for some fresh air? 
Q: I have a very busy schedule. How can I start and stick to a daily self-care routine?
A: Recent research shows that one third of Canadians are burning the candle at both ends. This makes it more important than ever to think of self-care as a necessary and important part of life. Put caring for yourself at the top of your to-do list. If you have ever been on a plane, you will have heard the flight attendant state in the safety instructions that you need to put on your oxygen mask before helping others put on theirs. 
Check in with yourself to see if internal or external conflicts are preventing you from taking the time you need for self-care. If starting a new routine is the main obstacle, break the activity up into manageable pieces. For example, if your goal is to spend more time outside, start with short walks around the block and build up from there. Apply the five-minute rule and aim to do something for at least five minutes. You may soon find that five minutes turns into many more as you become immersed in that activity.
Q: Can practising self-care improve mental illnesses, such as depression or anxiety?
A: Often, when people are severely depressed, a lot of their daily activities fall by the wayside. This can make it difficult to feel motivated to do anything and result in a toxic cycle where delay leads to a deeper depression and less motivation to act. 
In cognitive behaviour therapy, people are often taught behavioural activation. Similar to self-care, this involves getting on top of responsibilities and creating a healthy living environment to reduce feelings of isolation, provide a distraction from negative thoughts, lift mood and promote reconnecting with supportive people. Behavioural activation is a powerful tool that anyone can use, and it can also be supported by a counsellor.
Q: Can self-care be harmful?
A: There is the potential for self-care to become harmful if used as a replacement for health care or getting away from a situation that is hurting someone's emotional or physical well-being. For example, self-care will not resolve a toxic work environment, a serious depression or other forms of physical illness. 
Influencer culture can also play a role here — for example, women in particular may feel pressure to purchase expensive skin-care or diet products or treatments as a form of self-care. The reality is that self-care can be inexpensive and does not require changing who you are or how you look. Be selective about which sites you follow to ensure that they make you feel better and not worse.