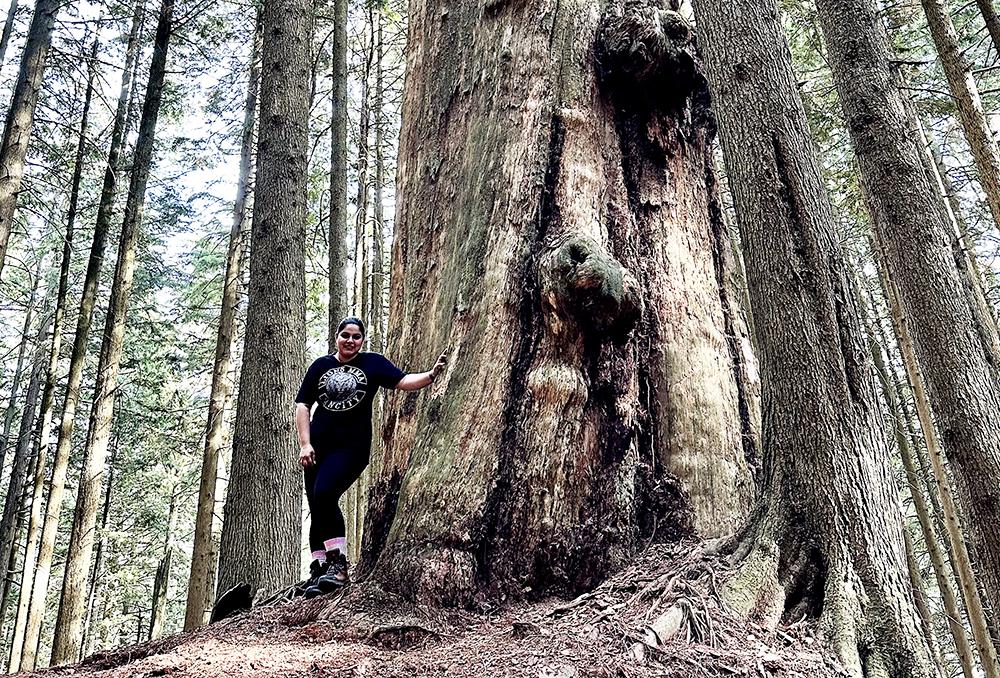 Meet Mina — A research coordinator committed to providing equitable surgical care to rural communities around the world.
Q: What is your role in health research?
A: I am a research coordinator at Trauma and Acute Care Surgery Services at Vancouver General Hospital (VGH). 
Q: What is your research area of interest, and what led you to that interest?
A: After finishing medical school, I practised as a physician in a rural community in Iran. I witnessed the challenges my patients faced when seeking surgery due to their geographical location and socioeconomic status. This experience inspired me to pursue research in surgical education evaluation and equitable surgical care at a provincial and global level.
Q: What does your average day at work look like?
A: My job as a research coordinator can be quite unpredictable at times. Depending on deadlines and priorities, some days are spent writing research protocols or manuscripts, while others might be dedicated to teaching research materials to a group of undergrads or research fellows. Reading the latest publications in our field, attending meetings and exploring new ways to improve the quality of our services are some of my other daily responsibilities.
Q: What is one of the biggest accomplishments of your career so far?
A: One of my first projects at VGH was teaching surgery to physicians in East Africa through virtual platforms. With this project, we successfully trained three surgeons over the course of one year. These trainees are now able to provide phenomenal care to rural patients in a community that previously lacked enough surgeons, which has consequently helped decrease disease mortality. Seeing how appreciative the trainees and patients were has been the proudest moment of my career so far.
Q: What would you do if you were not in health research? 
A: When I was younger I wanted to be an air force pilot. Unfortunately, women in Iran were not allowed to become pilots at the time. Although I could not pursue that dream, I still enjoy watching jet flight videos online. 
Q: What do you do for fun in your spare time? 
A: When I came to B.C. five years ago, I could barely hike easy trails. Now, one of my favourite activities is discovering new trails in the backcountry of our beautiful province with my boyfriend. During the rainy season, I frequent the gym and practice martial arts.
Q: What is your healthiest habit?
A: Meal prepping — I prepare healthy meals at home that taste delicious and keep me energized throughout the week. Having a diverse selection of spices and some good cookbooks for inspiration is key! 
Q: What is one thing we might be surprised to learn about you? 
A: When I am not meal prepping, I love to try new restaurants and write reviews. My reviews on Google Maps have almost 20 million views so far, making me one of the top 10 per cent contributors.
Q: What piece of advice would you give your younger self?
A: Have faith in yourself. The world can be challenging for women in STEM, but you are strong and will persevere.